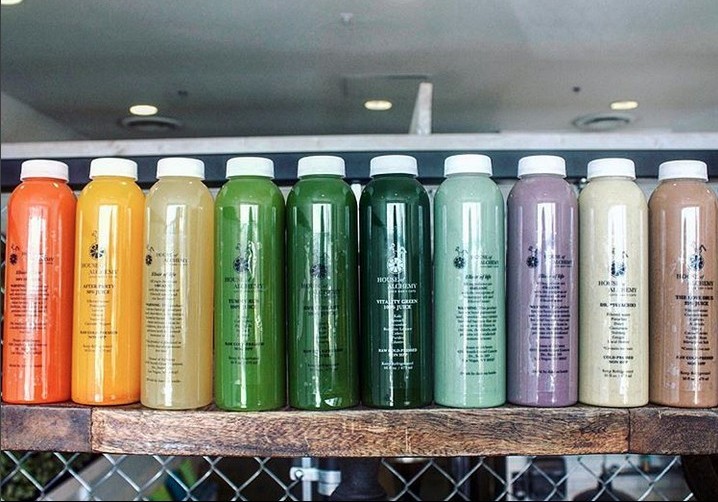 Photo Credit: @HouseOfAlchemyLV
Las Vegas' reputation for being a party city ignores the presence of the Vegas local. Indoor cycling, yoga, and juicing is a very common practice in the valley. You could lounge indoors feeling sluggish, or you could spend your days recovering. Here's a quick guide to detoxing over the weekend in Las Vegas. The roundups will surprise you.
1. WHERE TO EXERCISE
Photo Credit: Joe Durkin
XENXEN is where the detoxing journey begins. The reason it's such a great option is clear: the yoga studio has a high-end indoor cycling location next door called XCYCLE. Guests can enjoy discounted unlimited monthly memberships at both XCYCLE and XENXEN for $129 per month. Individual memberships at XCYCLE for unlimited rides are priced at $119 per monthly; XENXEN unlimited yoga memberships are priced at $89 per month.
2. WHERE TO JUICE
Los Angeles has Moon Juice and Las Vegas has House of Alchemy. Your mood and vitality will enhance with their cold-pressed juice, smoothies, and acai bowls. Everything is made with fresh ingredients. Their juices are clean, delicious, energizing, and beautiful! All 16 ounces are $11.50 and 14 ounces are $8.75.
3. WHAT TO EAT