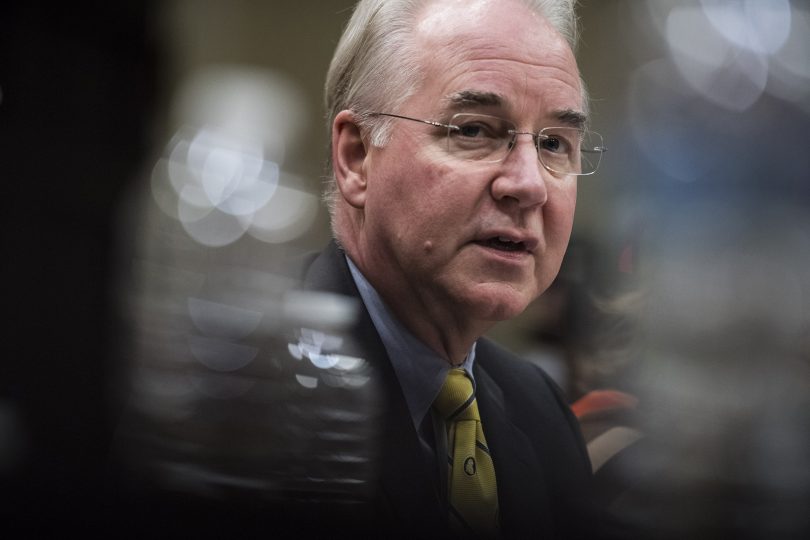 After recently resigning from his post as President Trump's Secretary of Health and Human Services over using taxpayer-funded private jets, Tom Price has been offered a job on the advisory board of private jet company, Jetsmarter. Price would regularly fly on private jets with his staff to different locations for a variety of purposes. Jetsmarter views the proposed position as a way to shine a light on the industry of private jet sharing for other government officials looking to travel. With Price currently out of a job, the position being offered is looking good–as it reportedly comes with a generous six-figure salary.
"Given Mr. Price's love for private jets, we would like to work with him to reach the many people still unaware of the ability to share private jets with others for a fraction of the cost.  While we now fly a number of government and political leaders, we are confident with Mr. Price's help that we can fly even more.  We offer all of the convenience of other private jet players, at a fraction of the cost," said Ronn Torossian, Chief Business officer of JetSmarter. "Should he accept a full-time role with us, we are confident he will better understand how to now fly private.
If he accepts the role, he will join a group of other JetSmarter members from backgrounds of all industries. We just hope he doesn't fly too close to the sun.