Photo Credit: World Red Eye
Haute Living sat down with internet mogul JR Ridinger, who has paved the way with his wife, Loren, to create an empire utilizing e-commerce platforms for their companies, Market America and SHOP.COM. Learn the business titan's keys to success, insight on building a brand from scratch and how they're constantly adapting their business for the future.
HL: You just recently celebrated a huge milestone for Market America & SHOP.COM—your 25th anniversary. Tell us some highlights of what you've accomplished 25 years from its inception. 
JR: There are so many magic moments and special memories we've made throughout the years, so it's hard to talk about our company without discussing the amazing entrepreneurs who stood with us from the beginning when we had nothing. As a result of their belief and determination, we've been able to help hundreds of them to become millionaires and thousands to enhance their quality of life with a residual income. They are the personification of the success of our company. For me, watching others achieve massive success is the biggest highlight of these past 25 years. It's also inspiring to think that a company that started with just a handful of entrepreneurs has now blossomed into a global powerhouse with operations in the United States, Canada, Mexico, the United Kingdom, Spain, Taiwan, Hong Kong, Singapore, Australia and Malaysia; we have plans for further expansion in the future. Our ability to help entrepreneurs achieve their dreams is powerful; our ability to do so on a global scale is what makes our business truly special.
Photo Credit: Market America
HL: What was the toughest part of building your brand? 
JR: Without question, one of the most challenging parts of building our brand and business was to get people involved when all we really had was an idea and a vision for what the business could become. In the beginning, belief was our only product, and for us to sell that product we had to connect with people who were every bit as passionate and motivated as we were. Fortunately for us, we connected with some driven entrepreneurs who shared our vision and helped us grow our company the right way. Pretty soon our mission and purpose combined with theirs—and the rest, they say, is history.
HL: How has your "Shopping Annuity" concept allowed your brand to maintain its top earning status? 
JR: We've always been about the core concepts that make the Shopping Annuity [converting everyday spending into earning] work—but now we're taking it all to the next level by simplifying the Shopping Annuity. Let's face it, Uber is essentially the largest taxi service in the world, and they don't own a single taxi. We look at the retail landscape in a similar way, and realize there's an equally powerful opportunity for us as a global e-commerce powerhouse. We're committed to making the Shopping Annuity easier, more accessible and more powerful than ever before. With tools like our Shopping Annuity Assessment, we're making it almost effortless to identify key opportunities to convert everyday spending into earning with the products consumers are already purchasing. People don't just shop for luxury items, they shop for the things they use every day—and by making those purchases the cornerstone of the Shopping Annuity we feel this concept will revolutionize the retail industry as well as our economy. It took 25 years for the technology to catch up to our original vision of interconnected shoppers who wield their collective buying power and convert spending into earning. It had never been done before because no one had tried, but thanks to our state-of-the-art tracking system and an unparalleled business model which empowers both consumers and entrepreneurs alike, we are changing the world with the Shopping Annuity. Even better, the Shopping Annuity encourages cooperation rather than competition—by helping others succeed you ensure your own success.
Photo Credit: Market America
HL: How do you stay ahead of the growing, competitive digital market? 
JR: There's a great Will Rogers quote that immediately comes to mind where he states: "Even if you're on the right track, you'll get run over if you just sit there." I think this is a concept that all retailers need to be mindful of—and the first step to ensuring that you don't get run over is to employ developers and digital marketers who are committed to pushing the envelope and leading the parade from a digital standpoint. But it's much more than just hiring insightful minds with a pulse on the future, it's about putting them in a position to implement cutting-edge features and ideas that change the retail landscape and force other companies to re-evaluate their direction and focus. The only way to stay ahead is to forge your own path and to chart your own course to see your unique entrepreneurial vision come to life. For us, the ability to combine the power of people and their entrepreneurial spirit along with a proven, attainable business model allows us to evolve the retail landscape into something better. In many ways, staying ahead of the digital market is akin to running with the bulls in Pamplona. When it all comes down to it, you don't really have an option—you just have to keep moving forward or else…
HL: What trends are on the rise for e-commerce platforms in the coming years? 
JR: We've been ahead of the curve when it comes to personalization, individualization, product recommendations and multivariate testing. Custom-tailored, individualized shopping experiences are becoming the norm, so I'm proud that we were early adopters. "One size fits all" for all consumers is one of the leading causes of the demise of the traditional brick-and-mortar retailer. Similarly, we've been way ahead of the curve regarding mobile and tablet shopping as we recognized that consumers were making the shift while many of our competitors stuck their heads in the sand and ignored the overwhelming data showing this seismic shift in consumer shopping behavior.
Photo Credit: Market America
We've also been having a lot of fun exploiting cutting-edge technologies, especially virtual reality (VR) and augmented reality (AR) experiential shopping experiences and voice ordering via digital shopping assistants. VR and AR are rapidly evolving and improving, with countless new applications on the horizon. Shopping in a VR or AR digital environment is already here in some basic, primitive forms. Consequently, we established a VR development lab to develop an experiential shopping experience for SHOP.COM and for our other websites. The ability for a consumer to be sitting in his/her living room while wearing a VR headset to view products and product information and make informed purchases in a real-world digital environment is a game changer that we will capitalize on. Google Home and Alexa are becoming increasingly popular, so we've been incorporating them into the SHOP.COM experience. We recently launched voice ordering on SHOP.COM via Alexa with more options rolling out. The future is very exciting!
HL: What's your favorite memory of Market America & SHOP.COM over the years?
JR: Since we are a family business, watching both of my daughters become passionate and driven entrepreneurs has been such a blessing for me and the source of many magic moments and special memories. I remember when my daughter Amber was 9 years old and took the stage to present our business plan in front of 20,000 entrepreneurs at our live International Convention event. Most kids that age would have been petrified at the thought of delivering a speech in front of tens of thousands of strangers. However, Amber was confident and poised. She captivated the crowd because she really knew her material and had confidence in herself. That was one of my proudest moments, as both a father and an entrepreneur. People still talk about Amber's presentation to this day because it helped so many people realize that if a young child can present our business so simply, then anyone else can do it too!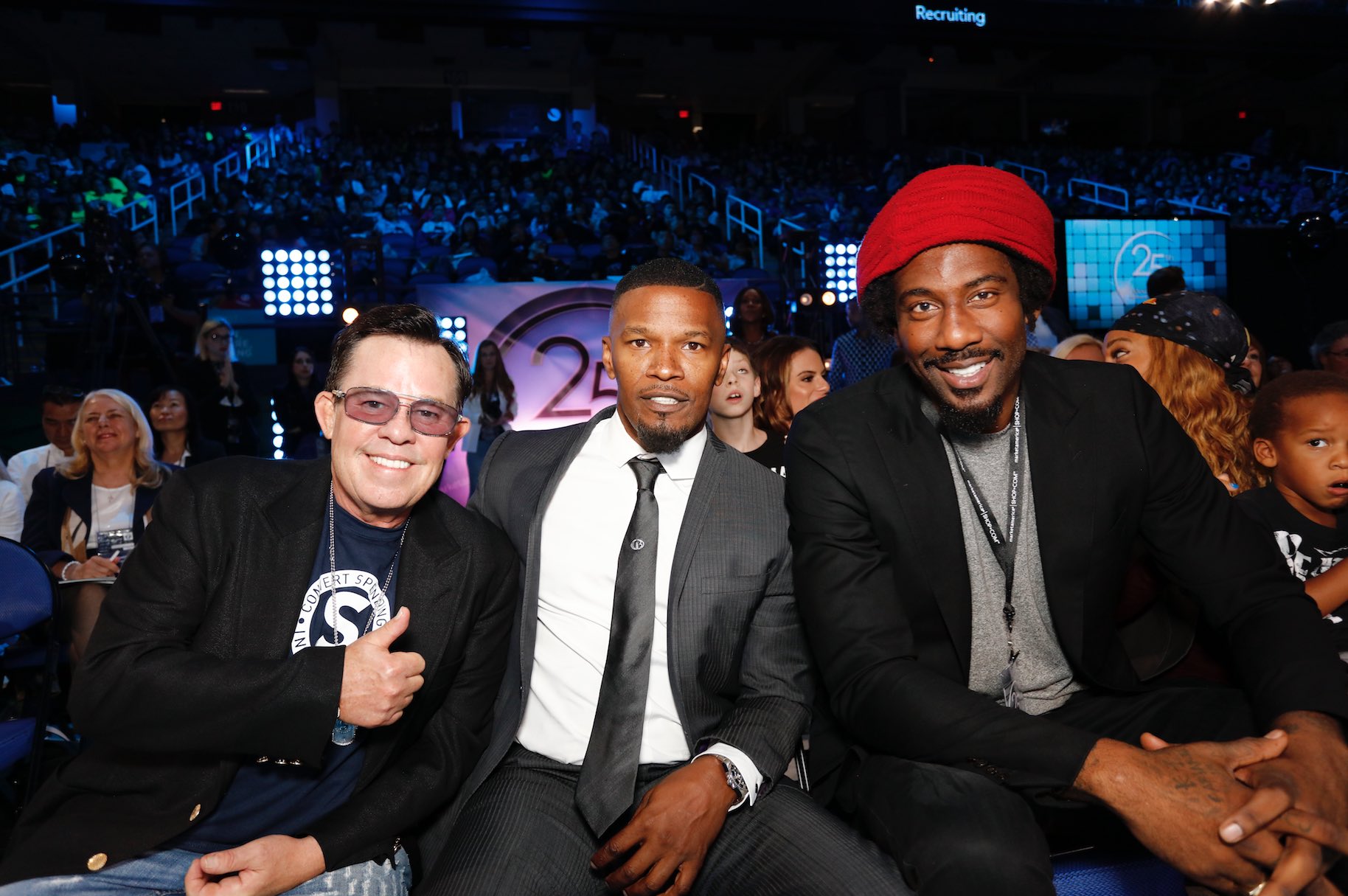 Photo Credit: Market America
HL: What's the best piece of advice you can give to young entrepreneurs when starting their own businesses from scratch?  
JR: Dream big because you will never be bigger than your dreams. Simply never lose sight of your original goal and your reason for chasing your dream. If you stay true to who you are and what you are trying to accomplish, you'll quickly discover that no challenge or setback can prevent your progress. Throughout your entrepreneurial journey you're going to encounter people who don't believe in you or your vision. The trick is to hear the haters without ever really listening to them—take the negativity you encounter and use it as motivation and fuel to help you reach the stars.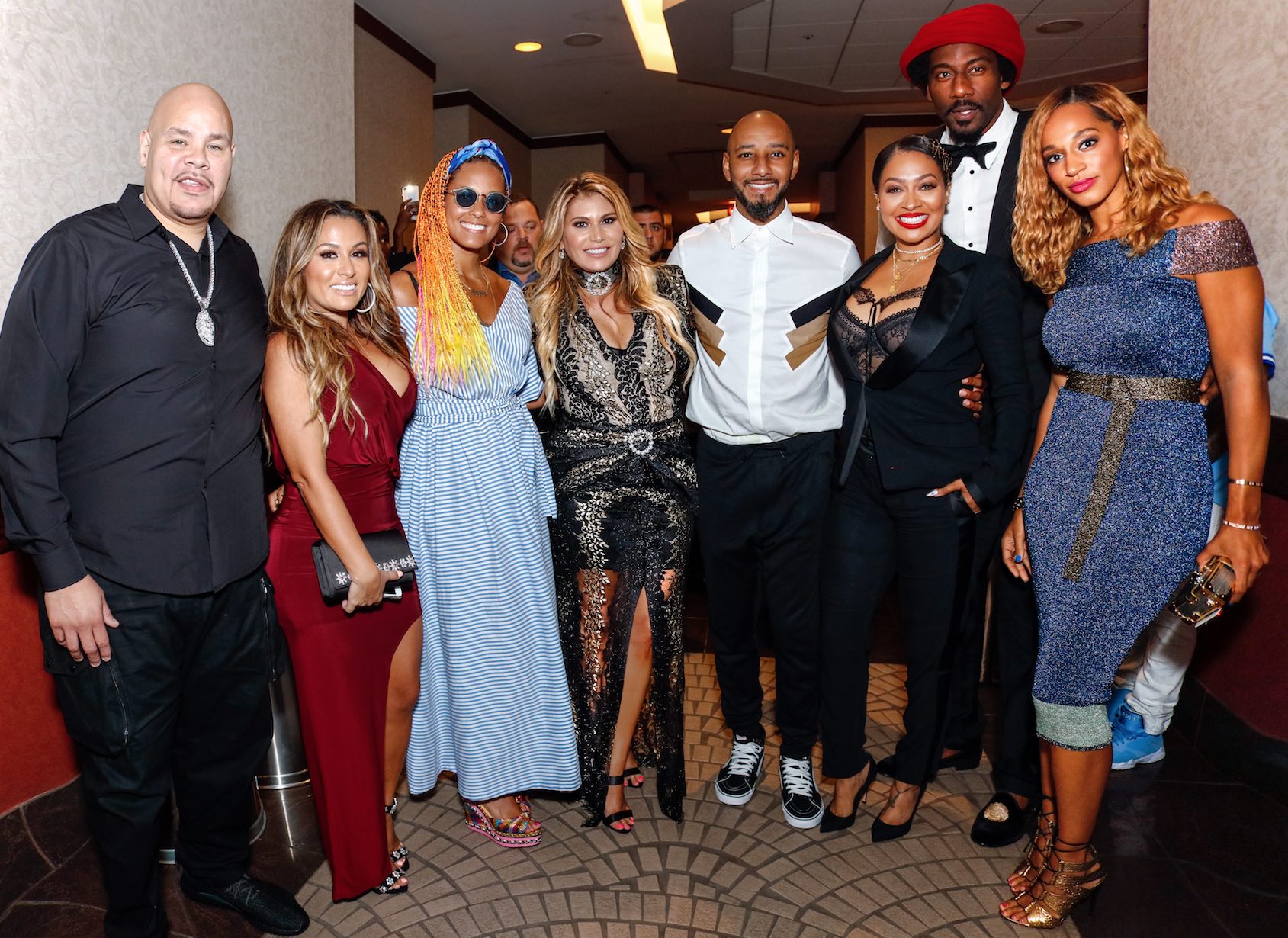 Photo Credit: Market America conference JR Ridinger
Subscribe to discover the best kept secrets in your city