Collagen plays a huge role in strengthening and rebuilding lost muscle mass and connective tissue, meaning without it, we will start seeing some serious sag action—and with collagen breakdown estimated at about 1% a year, it's critical you start collagen supplementation pronto to keep skin looking radiant and hydrated.
Beyond, anti-aging and overall skin appearance there are so many other amazing benefits to taking collagen such as triggering the body's production of hyaluronic acid to leave skin plump, smooth, glowing and hydrated; hydrating skin from the inside out so the sun, sea and chlorine doesn't take it's toll on your skin; strengthening hair, nails, and teeth; reducing the appearance of cellulite; and finally boosting metabolism, muscle mass, and energy output.
Many people are unaware that you can actually eat and drink your way to better skin, which is why we are pumped about these products.
Wanting to look and feel your absolute best? NeoCell's new Collagen Cookie Bar is gluten-free, paleo friendly, non gmo bar that tastes as good as it sounds. Packed with high quality fats, fiber, protein and 6.1 grams of Grass Fed NeoCell Collagen, these bars not only offer all the benefits of your typical protein bar but also offer full spectrum collagen support for the hair, skin, nails and joints. Available flavors include: Coconut Chocolate Chunk and Peanut Butter Crunch.
---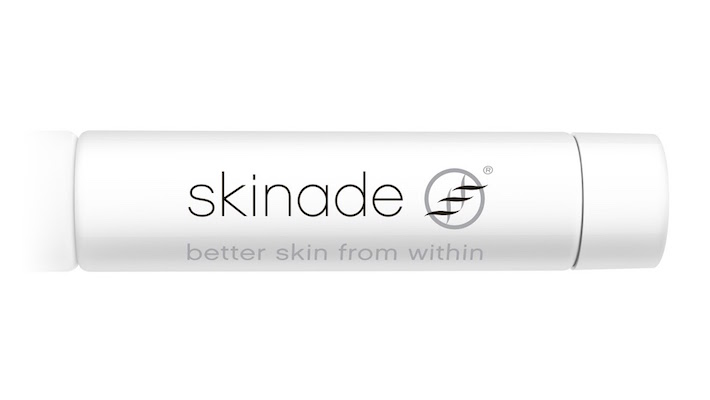 Skinade, one of the most advanced and effective anti-aging skincare products on the market, is anti-aging collagen drink that boosts your body's natural production of collagen to improve the way your skin looks and feels. It increases collagen in the bloodstream by adding 7000mg of hydrolysed marine collagen peptides (smallest molecular weight on the market of 2kDal) from each bottle (daily dose), which triggers the body's own collagen production by firing up the fibroblasts, our own collagen factories.
---
Vital Proteins Collagen Peptides are sourced from grass-fed, pasture-raised bovine hides to ensure a natural, high quality, and sustainable source of this ancient nutrient. Available in convenient packets, the product is soluble in hot or cold liquids, including coffee, smoothies and baked goods making them easily digested and absorbed by the body quickly for maximum benefits.
Subscribe to discover the best kept secrets in your city