As per usual, there are ton of restaurants and bars opening this upcoming fall season. These are the ones you can't miss!
The Aviary NYC
Mandarin Oriental, Columbus Circle, Midtown


Grant Achatz is doing what he does best in Chicago, but now he's in the Big Apple. The Aviary is the NYC version of his hot Chicago cocktail bar. Expect the breakfast, lunch, and dinner that formed crowds and a few more cocktails than they have in Chi-town, too.
---
BYGGYZ37
39 Clinton St.


When Dewey Dufresne (yes, he's related. He is Wylie Dufresne's dad) introduced his Byggy beef braised short-rib sandwich at the Feast of San Gennaro (roughly three years ago), the city begged for a restaurant. We've waited patiently, it looks like we may be rewarded. Word from ground control says a fall opening is on the horizon.
---
Caffè Marchio and Vini e Fritti
30 E. 30th St.


Danny Meyer continues his Roman love affair, this time with a standing room only espresso bar at the Redbury, home to his Marta. Fancy yourself a bite? Head to the sitting room counter dubbed Vini e Fritti – An aperitivi bar celebrating the marriage of bubbles and salty, crispy antipasti. Value-driven Champagnes, Italian wines and trendy spritzes are the highlights of the drinks menu, while Exec Chef Joe Tarasco has created a small plates menu that nods to Roman cuisine – think stracciatella, misto and more.
---
Celestine
1 John Street, Dumbo

Julian Brizzi, Joe Campanale, chef Garett McMahan, Noah Bernamoff are the masterminds behind Celestine, a waterfront Mediterranean-inspired restaurant in Dumbo. The chef bringing all their visions together on the plate is a Perilla alum, so expect good things.
---
Coco Pazzo Kitchen and Restaurant
160 Prince St.

Pino Luongo is recreating his upper East Side restaurant downtown. The Soho version is faster, more casual, and less Bravo-esque.
---
Di Fara Williamsburg
North 3rd Street Market


Midwood famed pizza shop Di Fara is finally opening a second outpost. Staying loyal to BK, the Williamsburg outpost will live inside the North 3rd Street Market and be a tiny replica of the original, sans Dom De Marco.
---
Don Angie
103 Greenwich Ave.

The team behind Quality Italian is bringing their brand of Italian food to the West Village. Lovebirds Scott Tacinelli and Angie Rito are doing their thing with twice-baked artichokes, black and white semolina bread and provolone sandwiches, swordfish with clams "scarpariello" and a long-bone rib-eye braciole for two.
---
Fausto
348 Flatbush Ave., Park Slope

Joe Campanale has enlisted the help of former L'Artusi chef Erin Shambura to revamp the once Franny's space. There won't be pizza here but there will be regional Italian fare.
---
Frenchette
241 W. Broadway
Lee Hanson and Riad Nasr are chefs who spent 16 years opening Keith McNally hot spots including Balthazar, Pastis, Schiller's, and Minetta Tavern. So if you've got a hankering for fries and burgers, bistro style, their new creation in the former Cercle Rouge space will be your new go-to.
---
L'Atelier de Joël Robuchon
85 Tenth Ave.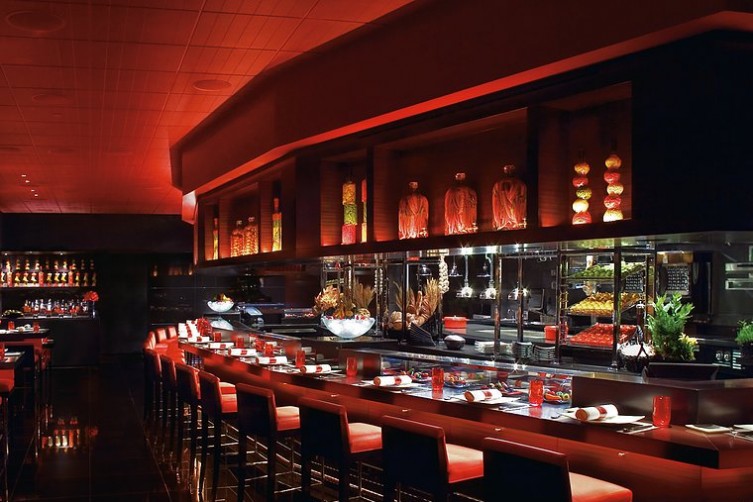 Mega chef Joël Robuchon he has taken over the the former Colicchio & Sons space. Guests will walk into Le Bar where sandwiches and salads serve as casual snacks while those who make their way to the back will dine at the more formal L'Atelier.
---
Life Restaurant
19 W. 31st St.

Stephen Hanson is back in NYC with a new boutique hotel (Life Hotel) and restaurant in the former Life Magazine building. Look for a rooftop "chef's garden," and farm-driven fare.
---
The Loyal
289 Bleecker St.


John Fraser (Dovetail, Narcissa, Nix) is paying homage to his days at Montauk's legendary Shagwong restaurant where he spent his early cooking days. Expect American fare and and great drinks.
---
Mothership Meat Company
27-20 40th Ave., Long Island City

Head to Josh Bowen's Texas-style meat fest for BBQ you order by the pound and eat on paper.
---
Pasta Flyer
510 Sixth Ave.


The former Del Posto chef Mark Ladner is leaving Mario Batali behind to set out on his own pasta adventure. Expect old world style dishes but with a new world spin. He's inspired by " Nonna, our chic and worldly 1960's Italian grandmother. She loves her garden, fast sports cars, classic love songs, and unusual friends from far-off places."
---
Rice & Gold
50 Bowery

Dale Talde and his crew from the Arlo NoMad are heading to Chinatown to prep hand pulled noodles, papaya salad and all things Thai-influenced.
---
Scampi
30 W. 18th St.

If you like shrimp scampi you can get a new version every month at Scampi, a resto by former Ai Fiori chef PJ Calapa.
---
Sugarcane Raw Bar Grill
55 Water Street, Dumbo


Miami's Sugarcane Raw Bar Grill is making a home for itself on the Dumbo waterfront. Timon Baloo will serve up a globally-inspired small plates menu to the crowds (and there will be crowds) filling the 11,000 square-foot indoor and outdoor space.
---
Tali/Tali Dolce
77 Lexington Ave.

Top Chef Season One winner Harold Dieterle is consulting at this gluten-free counter service resto serving baked goods, ice cream and snack food.
---
Whirlybird (+ Greens)
600 11th Ave.


Seamus Mullen was originally going to put Whirlybird at the North 3rd Street Market, but instead opted for a revamp of his El Colmado station in Meatpacking Gotham West Market. Chicken is available by the half or the whole or encased in lettuce leaves and nori paper, wrap style.
---
Wokuni
325 Lexington Ave.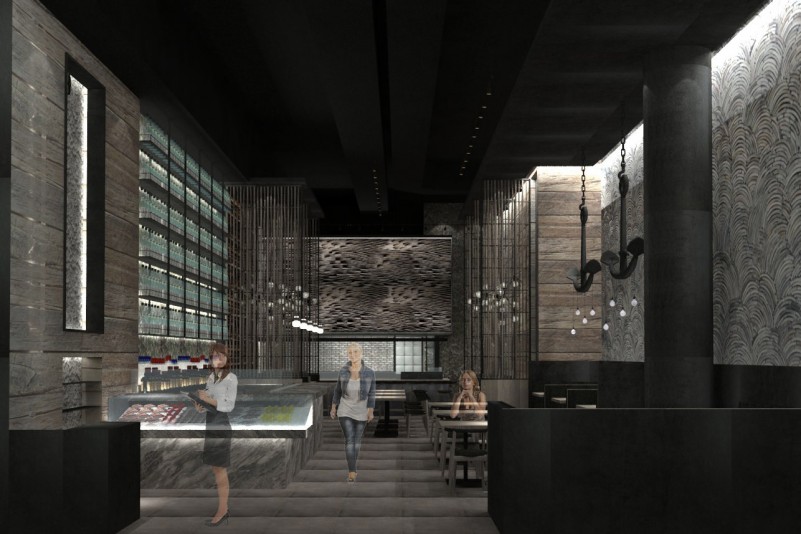 Finally making a home in NYC, Wokuni is a seafood staple in Japan (there are 50). Seafood – prepared as sushi, sashimi, tempura or grilled – is farmed in Nagasaki by the restaurant's parent company Tokyo Ichiban Foods.
Subscribe to discover the best kept secrets in your city