Photo Credit: Devon StoneGabrielle's Angel Foundation for Cancer Research recently announced that Angel Ball 2017 will feature an all-star celebrity line-up of performers and presenters at the gala on October 23rd hosted at Cipriani Wall Street.
Kareem Adbul-Jabbar, Gloria Gaynor, Kevin Hart, Kool & The Gang, Star Jones, Caly Bevier are just a few notables who will be present at the event. The evening, which will be hosted by journalist, producer and cancer research advocate, Maria Menounos will honor producer and humanitarian Niki Cole, and Rally Health Founder and CEO Grant Verstandig.
The Angel Ball honors individuals who have made dramatic humanitarian and philanthropic contributions in support of cancer research and boasts attendees in the fields of business, philanthropy, and society alike for this annual celebration of life, music and the search for a cure.
During the reception there will be an auction of the unreleased Porsche 911 GT2 RS which will not be available for public purchase until early 2018 in the United States. All proceeds from the auction will go to Gabrielle's Angel Foundation for Cancer Research. The new 911 GT2 RS is the most powerful 911 ever built boasting 700 horsepower and a 0-60 mph time of 2.7 seconds. Coming off of it's World Premier in June, the 911 GT2 RS is the most sought after car in Porsche's history.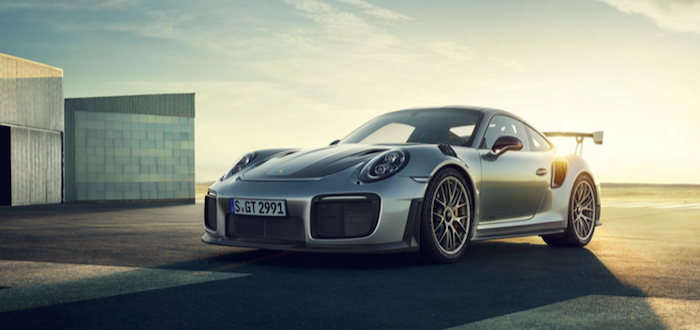 Gabrielle's Angel Foundation for Cancer Research funds the best and brightest junior investigators who focus on finding less toxic treatments for patients with leukemia, lymphoma, and related cancers. 
Since its establishment back in 1996, the Foundation has funded more than $30 million dollars in grants making it one of the largest non-governmental sources of grant support to blood cancer research in the entire country. On average, eighty-five cents of every dollar raised directly funds research.
Just last year, Gabrielle's Angel Foundation celebrated 20 years of transformations in cancer treatment and care. The Foundation continues to honor Gabrielle's legacy by funding the most innovative ideas in cancer research with the goal of getting treatments from the bench, to the bedside, to a cure.
For more information on Gabrielle's Angel Foundation click here and to purchase tickets click here.