If it's true that celebrity chefs are the new rock stars, then this year's Los Angeles Food & Wine festival (LAFW 2017) is up there with Coachella. The four-day festival, presented by Coastal Luxury Management and founding partners FOOD & WINE and Lexus, has a plethora of the top culinary all-stars from L.A. and beyond, who will be hosting tastings, power luncheons, cooking demonstrations and more from August 24-27 all around the City of Angels, with main events taking place directly in front of the iconic Walt Disney Concert Hall and The Broad museum.
So who's plating at this gourmet bacchanalia?
---
Photo Credit: Ray Katchatorian
Not-so-tough-to-look at Top Chef alum Curtis Stone, who owns both Maude and Gwen (named after his grandmothers!) kicked off the festivities on Thursday night with the Ultimate Bites of L.A. a walk-around tasting event. where guests had the opportunity to sample dishes from several of the city's most exciting culinary neighborhoods. Fear not those who were busy making other plans: Stone is back in the saddle on Friday hosting a power lunch at Gwen.
---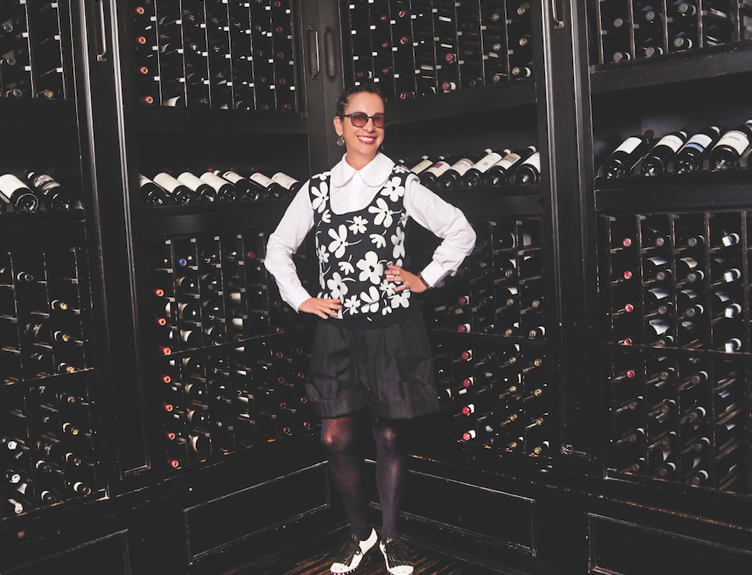 Photo Credit: Andreas Branch
---
Friday is a big day, and if you're only one person, you're going to have some problems deciding where to go and what to do for a power lunch. Brian Malarkey of The Taste and Top Chef fame will be co-hosting with John Tesar of Knife at Highland at his Ivory on Sunset eatery, while the James Beard Foundation's Outstanding Chef Award in 2014 winner Nancy Silverton of Mozza fame is partnering with Jonathan Waxman of Barbuto NYC, Sang Yoon of Lukshon, Top Chef runner-up Brooke Williamson and Miles Thompson of Michael's at the latter's Santa Monica eatery.
Elsewhere, Sarah Gruenenberg of Monteverde will head to Craft to plate up with that eatery's chefs, Denis Crutchfield and Shannon Swindle; Justin Hilbert will host at Maude; Neal Fraser will be joined by Rory Herrmann of Barrel & Ashes and Trey Foshee of Georges at the Cove at his downtown restaurant, Redbird; and Kevin Nashan of the Sidney Street Café and Ryan Ososky will serve up a Ososky's The Church Key.
---
Photo Credit: John Lee
Food Network star Tyler Florence is the man of the hour on Saturday evening, where he'll host LIVE on Grand, which features a musical performance by none other than former Fugee Wyclef Jean. Here, you'll really have the opportunity to hobnob, as 30 chefs will be serving up gourmet dishes (with over 100 wines flowing like water). Expect to hang with Rose Cafe's Jason Neroni and Peruvian cuisine king Ricardo Zarate of Rosaline.
---
Photo Credit: LA Food & Wine
Last but not least is the two-day Lexus Grand Tasting at Santa Monica's Barker Hangar, which features over 25 celebrity chefs including Lexus Culinary Master Jon Shook of Animal, Son of a Gun and Trois Mec fame, Evan Funke of Felix and Malarkey—a winning deal considering there will also be 200 wines to sample. On Sunday, expect to see Silverton, Shook and Top Chef alum Dakota Weiss of Sweetfin Poke.
Now there's only one problem: figuring out what to eat first!
Photo Credit: LA FOOD & WINE