Ask people about their favorite complication, and many of them will say it is the tourbillon. In fact, it has become so popular that the vast majority of the brands have one in their collection. Among them is also Hublot, yet they mix the tourbillon in with their "Art of Fusion"  so you always end up with an exceptional watch that stands apart from the rest! These are some of Haute Living's favorites: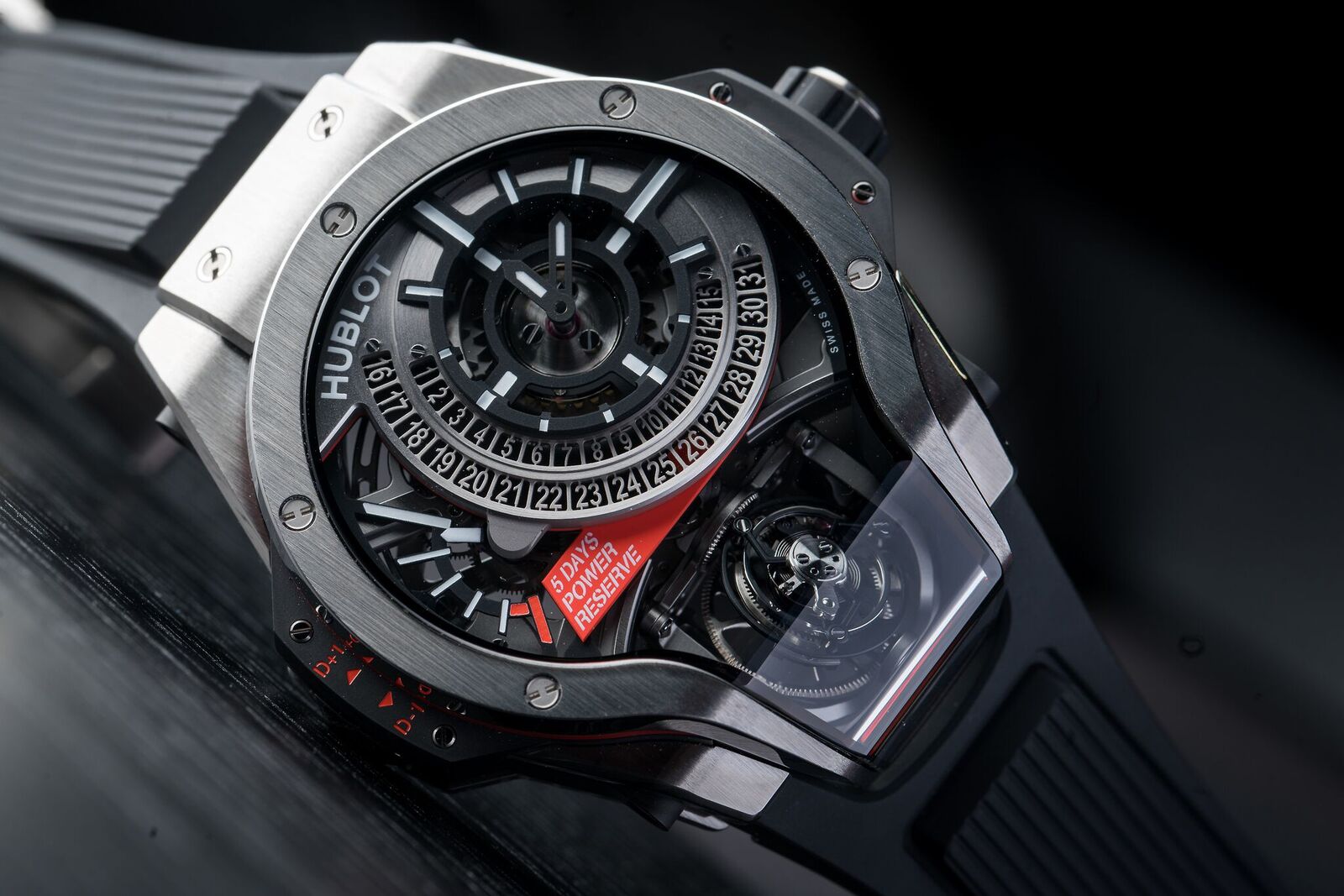 Hublot MP-09 Tourbillon Bi-Axis
The MP-09 is Hublot's very first tourbillon with multiple axes. Its case was specially designed so that the tourbillon carriage could be admired from multiple angles, with the additional advantage that the watch wears very comfortable on the wrist. It boasts a five-day power reserve, as well as a unique date display which can not only be adjusted forward but also backward.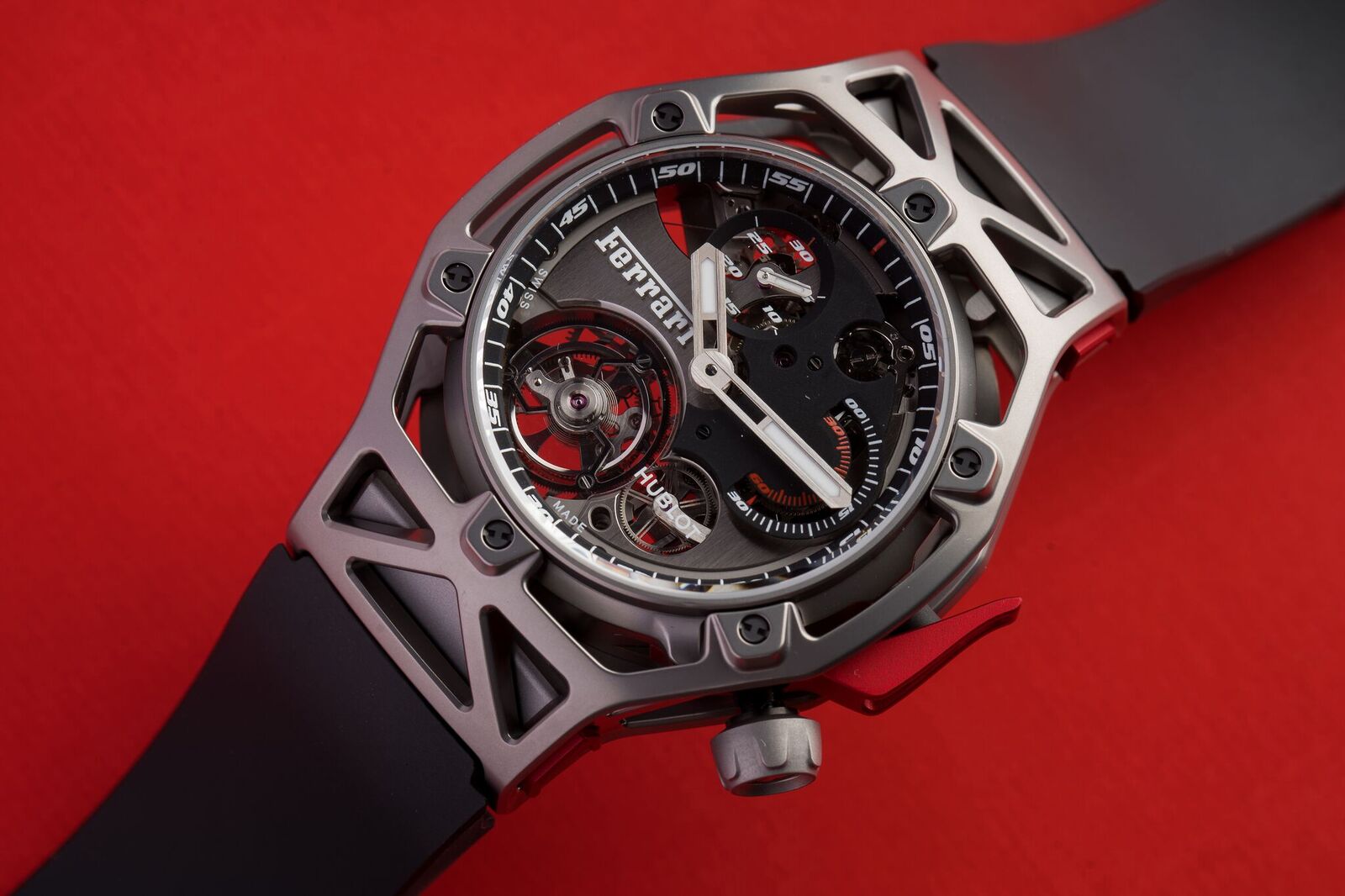 Hublot Techframe Ferrari 70 Years Tourbillon Chronograph
A Hublot designed the same way as a Ferrari, by Ferrari, that is the Techframe Tourbillon Chronograph. Dedicated to celebrating the 70th anniversary of the "prancing horse" it unites the DNA of both houses into a stunning, complicated masterpiece. The movement itself seems to be bolted to a frame, much in the same way as the engine of a sports car. It features not only a tourbillon but also a chronograph, allowing you to measure your own lap times in your Ferrari.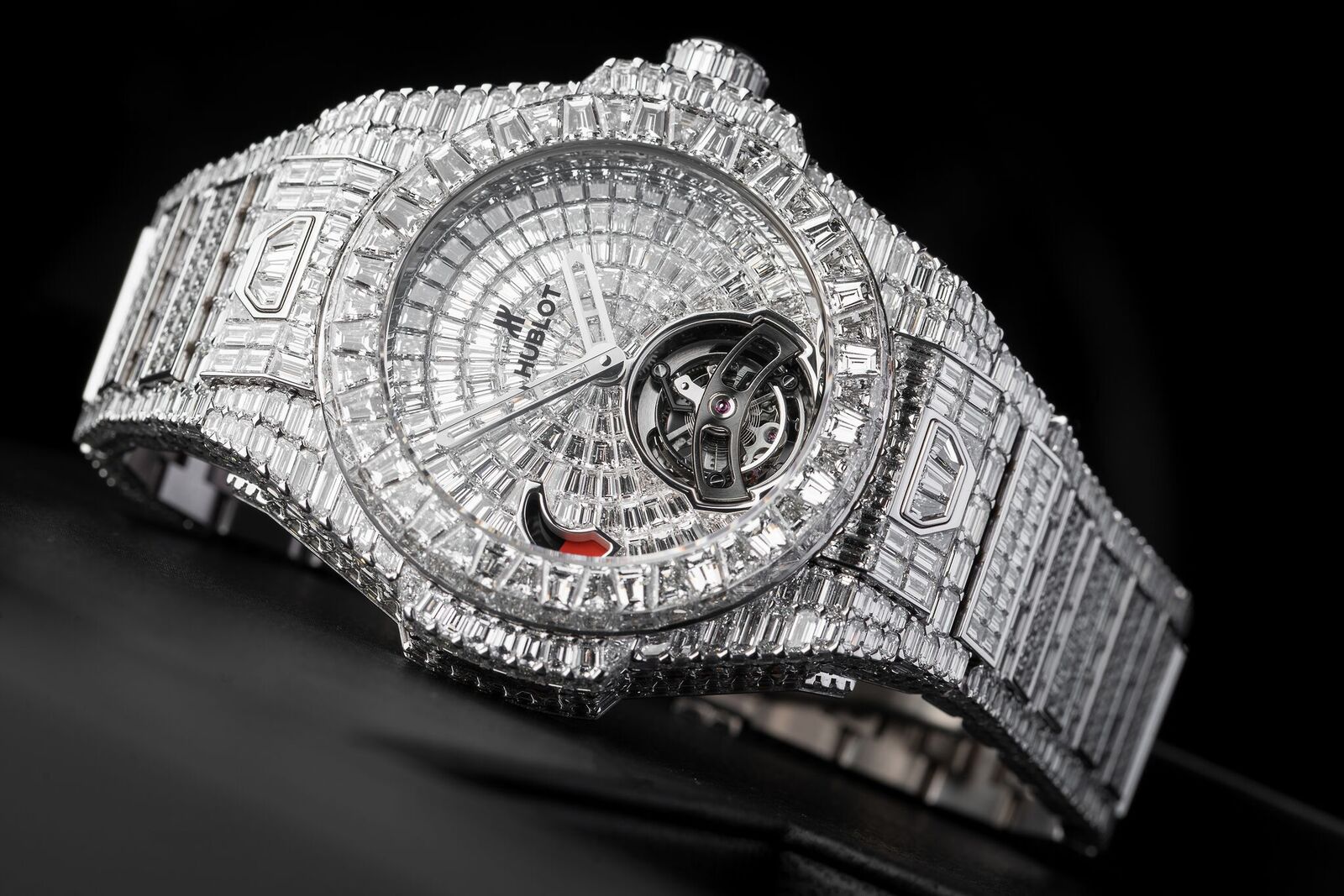 Hublot Big Bang Tourbillon Power Reserve 5 Days High Jewellery
There are many ways to set diamonds on a watch, but few are as spectacular as what Hublot did with this Big Bang Tourbillon Power Reserve 5 Days High Jewellery. They opted for Baguette cut diamonds, which normally would give a watch a more understated look, but set the entire watch and bracelet with it. The technical skill needed to accomplish this is extraordinary. While the diamonds alone make this a watch to have, we love it also because it highlights the tourbillon complication so beautifully, while the power reserve indicator adds a dash of color.
Hublot Classic Fusion Tourbillon Cathedral Minute Repeater Carbon
With some watches, the tourbillon is merely the appetizer, and such a watch is the Classic Fusion Tourbillon Cathedral Minute Repeater Carbon. It starts with its case, which is crafted from carbon fiber, protecting the skeletonized movement within. While you do notice the tourbillon, the number of levers indicate that this watch has more to offer. What that is, is music to the ears, as this Classic Fusion is fitted with a Cathedral Minute Repeater. This means that it can not only chime the time on command but does so with three gongs, instead of the more common two. That makes this watch, just as the three above, a prime example of how the "Art of Fusion" can elevate tourbillon watches to new heights!