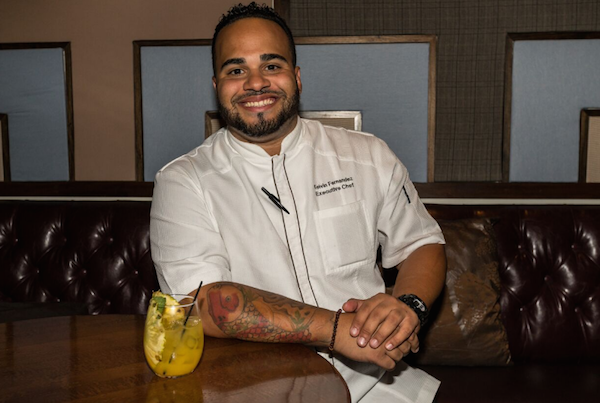 Photo Credit: Cynthia Ottuso
Last night, Ron Barceló celebrated National Rum Day with an exclusive paired dinner at Strand Bistro alongside an intimate group of spirit and dining aficionados. 
On a larger scale to celebrate this meaningful day, Ron Barceló partnered with neo-figurative artist Ruben Ubiera to create a limited edition bottle for Barceló Añejo Rum. Quantities of the Ruben Ubiera bottle are very limited as only 1,000 cases (less than 2% of the brand's total U.S. sales) will be available for the U.S.
Showcasing its variants and new seasonal cocktails, Ron Barceló partnered with Dominican Chef Kelvin Fernandez, winner of Beat Bobby Flay, to present an authentic Dominican four course experience for the group to enjoy.
Photo Credit: Cynthia Ottuso
Each dish came out with an accompanying cocktail that paired perfectly with the course. We started the evening by enjoying Chef Kelvin's famed Crispy Arepas. Next, each guest was served the spring cocktail Aye Caliente, made with Barceló Añejo, passion fruit puree, lime juice, cinnamon and Fresno chili, which paired with the Yellow Fin Tuna Sashimi in a coconut with Asian pears, cilantro and chili oil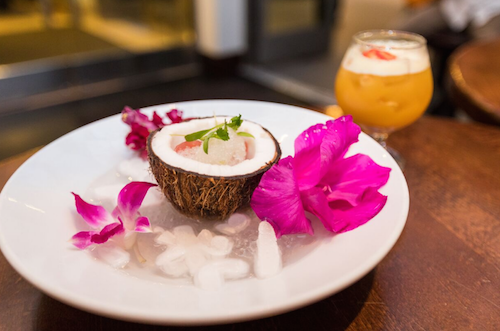 Photo Credit: Cynthia Ottuso
Next came a Surf 'n Turf combination of Scallops and Porkbelly with plantain mash and drunken Añejo onions washed down by summer signature cocktail Just the Two of Us, which combines Barceló Imperial, mango puree, lime juice and smoked paprika syrup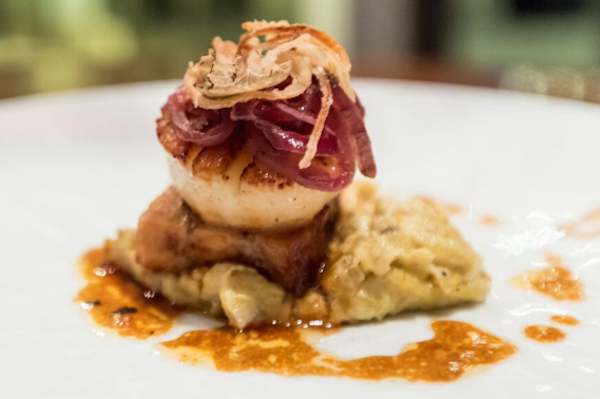 Photo Credit: Cynthia Ottuso
The main course was a New Zealand Rack of Lamb marinated in a Gran Añejo sauce atop purple mashed potatoes and colored baby carrots, enhanced by The Zing Ting's flavors of Barceló Gran Añejo, apple cider, fresh lemon juice, honey syrup and fresh ginger juice.
Photo Credit: Cynthia Ottuso
The final cocktail Bright Lights, Big City, blended Barceló Platinum lime juice, pineapple, simple syrup and passion fruit purée, to complement the Imperial Barceló infused dessert, the Chocolate Bread Pudding with Imperial Raisins, ice cream and bruleed bananas.
Photo Credit: Cynthia Ottuso
Subscribe to discover the best kept secrets in your city