Best known for her beautiful handmade baubles that have appeared on everyone from Julian Edelman to Gisele Bundchen, April Soderstrom has created an impressive celebrity following since starting her haute jewelry line. Her luxe designs have also been worn by contestants in Miss USA and Miss World (herself a top-five finisher in the Miss Massachusetts USA pageant); Keeping up with the Kardashians star Kylie Jenner and have been featured on multiple seasons of The Bachelorette. The glamorous creations, which are available for rent or purchase, include everything from delicate earrings to massive statement pieces brimming with subtle details.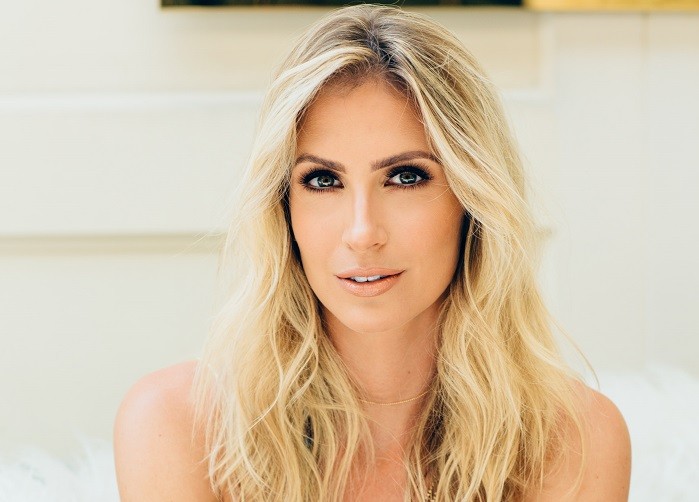 Photo Credit: April Soderstrom
April Soderstrom is now the official jewelry sponsor of Miss Massachusetts USA, Miss California USA, Miss Maine USA, and Miss New Hampshire USA and has had many title holders across the country crowned wearing her couture designs.
We recently caught up with Boston jewelry designer to find out what she loves most about the city.
Where were you born:  Michigan
How long in Boston:  11 years
Neighborhood:  Back Bay
Occupation:  Jewelry designer
Favorite Restaurant: UNI
Best Sushi: UNI!
Best Italian: Strega
Best dessert: Amorino Back Bay
Best place for a romantic date: Not technically "romantic", but Ben recently planned a surprise date to A4cade – an adult only arcade with great music, cocktails, etc.  It was a great change of pace from the standard dinner out!
Best Sunday brunch:  Little Donkey
If you have out of town guests, which hotel would you recommend? Liberty Hotel
Favorite shopping venue/boutique: Dress, Charles Street
Favorite place to buy jewelry/watches: aprilsoderstrom.com of course!
Best Spa: G2O Spa + Salon
Favorite Charity Event: Ellie Fund Red Carpet Gala
Favorite Cultural Event: Nutcracker at The Boston Ballet
Favorite Cultural Institution: Isabella Stewart Gardner Museum
Best Steakhouse:  Davio's
Best Pizza:  Picco
Best Lunch: Gre.Co Back Bay
Best Gym/Athletic Facility: BFX
Best Massage: G2O Spa + Salon
Best Limousine/Driving Service: Uber!  Quick and easy!
Best Museum/Exhibit: Nerd alert!  My fiancé and I make regular dates to the Museum of Science for their Planetarium shows.
Describe Boston in three words: Historic, Smart, Strong
Favorite historic/legendary place to see or explore: I love walking through the Public Garden and the Common
All-around favorite spot in Boston:  The Esplanade
Best Aspect of Boston: I love how walkable Boston is.  I can put on some sneakers and walk from one end to the other in a short period of time.