Louis Vuitton has built its legacy, and legend, on creating high-quality products for the cosmopolitan traveler. They have always been in-tune with market demands, and often ahead of their times in terms of trends. They now add a new chapter to this with the introduction of the Tambour Horizon.
This new watch is actually designed to broaden your horizon, as it takes the world of Louis Vuitton, as well as the way you experience it, to new heights. The key to this is that the Tambour Horizon is a connected watch. Equipped with Google's Android Wear 2.0, it allows its owner an incredible degree of customization, all in the recognizable and desirable Louis Vuitton style. The watch itself has a cosmopolitan nature as well. It was conceived in Paris, will be made in Louis Vuitton's La Fabrique du Temps in Geneva, equipped with technology developed in cooperation with Google in California, and the first smart watch that can be used all around the world, including in China, with either an Android phone or an iPhone.
The watch itself makes quite a statement as it is fitted in Louis Vuitton's iconic Tambour case. With a diameter of 42mm it is comfortable to travel with, yet large enough to easily read all the functions. Some of these functions are created especially with global travelers in mind, in the true spirit of Louis Vuitton.
In terms of design, the options to choose from are near endless. Physically Louis Vuitton lets you choose the Tambour Horizon in graphite, monogram or black. Straps can easily be changed, and Louis Vuitton offers a collection of 30 ready-made straps for men and 30 for women. Digitally the options are even more mind-blowing, offering Louis Vuitton's iconic dials, including the legendary  Escale watch, all customizable through the 1.2'' full round AMOLED touch screen.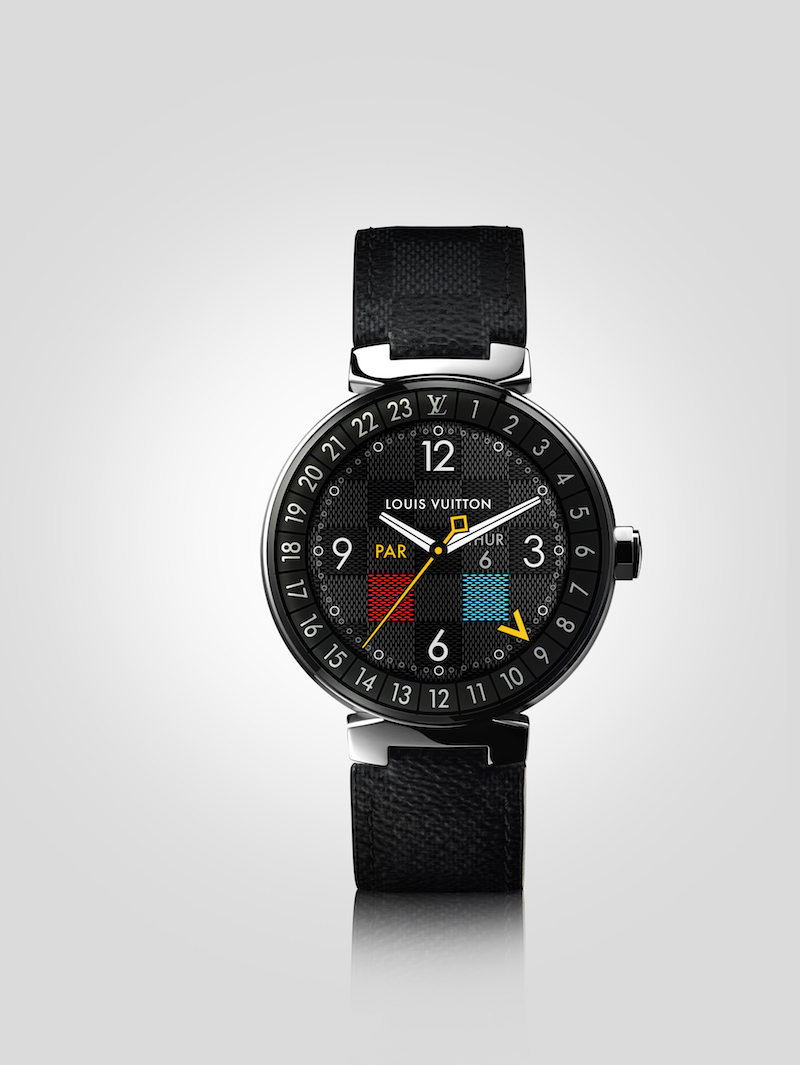 The features on the watch include some specially created for world travelers. "My Flight" focusses on keeping air travelers involved by informing them of terminal and gate information, possible delays, remaining travel time and more. The "City Guide," utilizing the intelligent geolocation function in this watch, offers you the must-go places in seven of the most visited cities in the world.
What is perhaps most impressive is that Louis Vuitton has been able to create a smart watch that is truly in sync with their design DNA and heritage, boldly going where no brand has gone before!
Save
Subscribe to discover the best kept secrets in your city