Photo Credit: Iriska_Ira/Shutterstock.com
Summertime in L.A. is the best. The beaches are packed (as are the hotel pools) with throngs of bikini-clad bodies soaking up the sun. But because this Endless Summer locale has so much sun, it can have harsh effects on your hair, skin and body. Here are the nine summertime essentials every L.A. lady needs to keep themselves in fighting form.
FACE
Eve Lom Age Defying Smoothing Treatment It all starts at night. Fight back against aging and achieve smoother, radiant, more youthful-looking skin with this advanced peptide-packed nightly treatment. Applied to your face and neck, the peptide complex in these capsules will give noticeable results . The main ingredient is a revolutionary patented Hexapeptide, made of a combination of six naturally-derived amino acids. This helps delay skin aging and reduces line and wrinkle depth by targeting and smoothing wrinkle formations, especially on the forehead and around the eyes, caused by those pesky UV rays. Antioxidant Tocotrienol (a natural member of the vitamin E family) protects against Free Radicals and UV rays, while also helping slow the aging process by reducing the depletion of collagen. $156
Dermaflash This at-home exfoliation device instantly reveals smooth, radiant and camera-ready skin. It removes dead skin cells and built-up debris from the skin's surface (and trust us, you'll have a lot of clogged pores after a day at the beach), while simultaneously ridding the face of pesky peach fuzz. Results are immediate–skincare products easily absorb and are able to do their job more effectively while makeup lies flawlessly on a perfectly smooth canvas. $189
Dr Jart + Water Fuse Hydro Soothe Eye Gel The skin underneath your eyes is particularly delicate, so avoid dehydration lines by using this water-based eye cream nightly. You'll also reduce the appearance of puffiness with pumpkin extract, arnica, and bromelain. This formula contains a blend of AquaMinerals, which directs waterflow and helps maintain balanced moisture levels, visibly boosting firmness and elasticity. Himalayan pink salt supports natural cell regeneration, while Belgium hot spring water and natural barrier complex remove impurities from pores and provide soothing and antibacterial benefits. Aquaicia and oligo-HA hydrates to keep skin looking and feeling healthy and bright. $42
DeMarche Labs Bio Recharge Rewind AM and PM serums These daytime and nighttime serums from DeMarche Labs should be added to your daily routine like whoa. The dual formulations include an AM serum, with a breakthrough full-spectrum antioxidant blend designed to block the complete range of free radicals, and a PM serum, formulated with a novel, non-irritating retinoid that provides maximum effectiveness for PM hydration. $125 each
Dr. Brandt Microdermabrasion age-defying exfoliator Get a youthful glow and get rid of dead skin cells with this microdermabrasion solution. This formula contains aluminum oxide crystals, lactic acid, and soothing botanicals to polish away dead skin cells, provide a radiant, healthy look, and smooth skin's texture. Watch as the appearance of fine lines, acne marks, sun spots and skin discolorations diminish for maximum results in minimal time. $79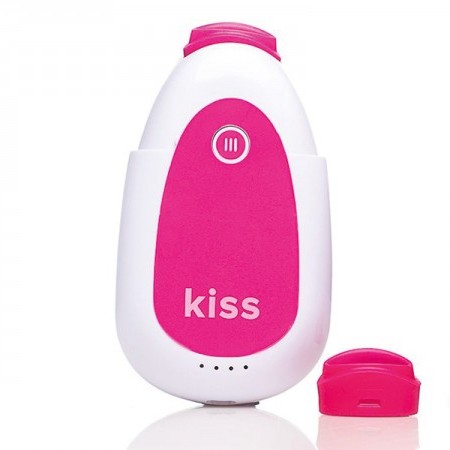 PMD Kiss Pump up dry, cracked lips with this innovative beauty took from PMD, the Kiss—a smart anti-aging lip plumping treatment. It uses pulsating vacuum technology and specially formulated serum to create a fuller appearance of lip volume and restore youthfulness to lips. With daily use, PMD Kiss will boost collagen and create long lasting plumped up results. $139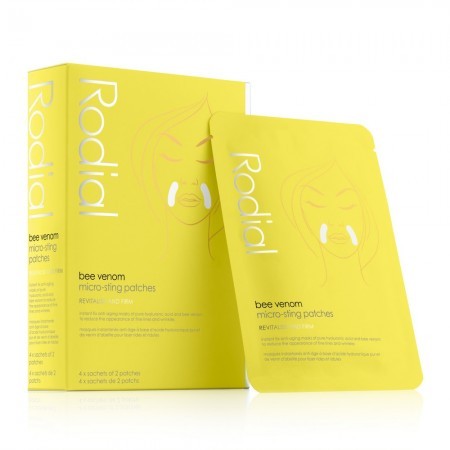 Rodial Bee Venom patches After a long day out sunning, you may have a big event but no time to hit the spa for a plumping/hydrating treatment. These bee venom patches are your quick fix. They're instant-targeted treatments which provide an immediate visible difference by plumping and smoothing the skin to reduce the appearance of lines and wrinkles. Each patch is made from pure Hyaluronic Acid and Bee Venom and is designed with 350 micro 'cones' to more effectively deliver this potent combination of ingredients. Inspired by the Mesotherapy trend where hyaluronic acid and vitamins are injected into the skin to provide a more instant and effective result, the bee venom micro-sting patches provide a similar anti-wrinkle instant result with the hyaluronic acid locking in moisture to provide a plumper, smoother effect and bee venom stimulating collagen to rebuild and restructure the skin over time. These are ideal targeted treatments for smile lines, crow's feet and frown lines. $110
BODY
Coola Pinada Colada sunscreen spray Keep your skin safe on the beach with this pina colada scented spray. Offering broad spectrum SPF 30 protection, this deluxe, eco-sized Farm to Face® sourced, antioxidant-infused spray will nourish and hydrate skin with 70%+ certified organic ingredients like cucumber, algae and strawberry Extracts; as well as red raspberry seed oil (a natural sunscreen booster rich in Omega-3 and 6). $36
HAIR
To give yourself smooth, shiny hair all summer long, make sure to try out Keratin Complex's new Picture Perfect hair treatment, a blend of avocado, acai berry, moringa oil, buriti oil, shea butter and cocoa butter. The process is akin to that of a typical keratin treatment (prepare to book 2-3 hours) but the ingredients are au natural and the result will make you feel like you're doing something good for your mane. Feeling good and looking good…that's the dream!