Fort Greene newcomer Miss Ada is a modern Mediterranean dream. With an open, airy backyard garden, the new hotspot is a great place for a wine-filled dinner, and of course, a leisurely brunch fueled by rosé.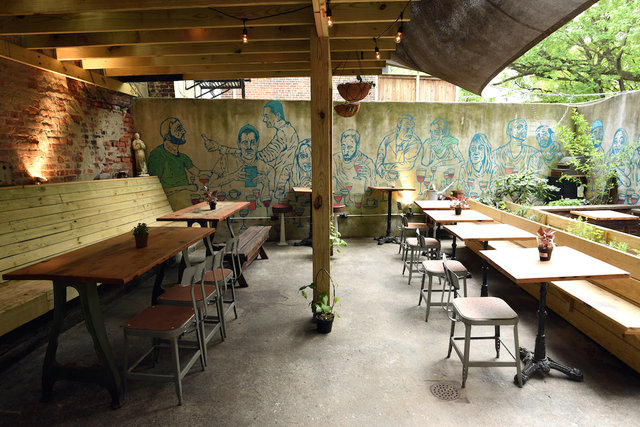 On Miss Ada's walls you'll find an incredible mural by Brooklyn artist Abel Macias which depicts friends and family enjoying wine, the perfect backdrop for your meal. The sun-drenched space is surrounded by growing herbs and flowers which were planted by chef/owner Tomer Blechman. Sommelier Chad Walsh (The Dutch), helped curate the wine list of small European producers from Austria, Spain, Italy and France.
More on Miss Ada on their website, here.