Frédéric Malle has been the name in luxury perfume since founding his fragrance house in Paris in 2000. Thanks to scents like 'Carnal Flower' and 'Portrait of a Lady',' his house has gained a faithful following of both the jet set, socialites and Hollywood elite. But despite its fan base, the brand hadn't had a presence on the west coast—until last week, that is. Editions de Parfums Frédéric Malle officially opened its doors on Melrose Place June 21 with décor that was Malle's own vision: a fusion of contemporary design with vintage Hollywood glamour. His creative collaboration with Konstantin Kakanias, an L.A-based artist and illustrator of Malle's book "On Perfume Making", has resulted in two beautiful rooms: the first, characterized by a black and white fresco hand-painted by Kakanias across all four walls, embellished with flowers the artist had previously sketched with Frédéric's perfumes in mind; and the second, canvased in the Peter Dunham deep purple, printed fabric; at its center, an 18th century antique desk purchased by Frédéric Malle himself at auction, and an elegant sofa whose fabric was made by the renowned French manufacturer, Prelle. It is the perfect place for a city that he says has inspired his work for years, from his perfumes to his designs. We sat down with Malle, (who also happens to be the grandson of Serge Heftler-Louiche, founder of Parfums Christian Dior), to discuss why he decided to bring his Parisian brand to the City of Angels and what we can expect from his fragrant Melrose Place digs. 
Photo Credit: BFA
Why did you decide to open in LA? 
California is a world of it's own. It's a place I discovered very late. I was always dreaming of California but it was a bit too far from Paris. If I hadn't had a company in Paris, I would really have considered moving here. In the not-so-distant future things might happen. We'll see. I always love spending time in Los Angeles.
Photo Credit: BFA
 How did you choose the location for the boutique?
I responded to the store itself. I was drawn into the store by the light that comes from the interior. I think it feels very good; I love the geometry of the whole thing.
Is there a fragrance that reminds you of LA?
Carnal Flower, my rendition of tuberose, was very much influenced by California. So many women here wear tuberose fragrances. I am constantly drawn to tuberose which is perhaps nature's best example of an olfactive clash. These pretty flowers exude an almost carnal smell, superimposing flower-shop freshness, camphorous violence (spicy and animalic) and milky sweetness. When I was developing Carnal Flower with Dominique Ropion, we were not attempting to create a tuberose based perfume, rather something that was much closer to the smell of natural tuberose flowers. Dominique Ropion is probably one of the best perfumers that has ever lived, and it still took us 690 trials and two years of hard work, during which I sent countless bouquets of tuberose flowers from Italy to Paris to Dominique at his lab.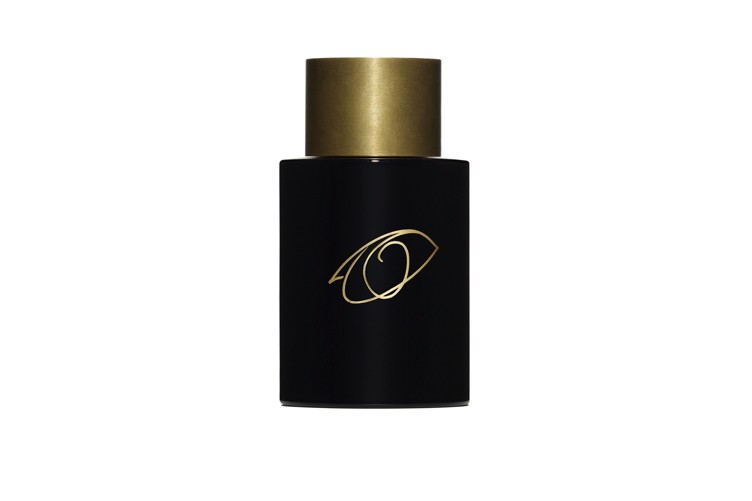 How does LA inspire you and your fragrances?
When I was coming up with the concept for the store, I wanted to make something that was as Los Angeles as possible. And to me, a big part of Los Angeles is Konstantin Kakanias, who I have worked with for many years. We did a book together called On Perfume Making (2012) where he did drawings for each of my perfumes. I thought it would be so fantastic to have a mural by him for the store, maybe even to have a whole room. I saw some images of flowers he had drawn in his studio in Silverlake, and I thought that maybe they could translate into something much bigger for the store. Now the entire front room of the new boutique has a black and white fresco hand painted by Konstantin across all four walls. The whimsicality and lightness in Konstantin's work is very much in keeping with how I see Los Angeles.
Editions de Parfums Frédéric Malle Los Angeles is located at 8417 Melrose Place, West Hollywood, CA 90069
Subscribe to discover the best kept secrets in your city