Photo Credit: Diageo
Global leader in beverage alcohol Diageo is gearing up for its highly-anticipated annual event, the Diageo WORLD CLASS competition, where the worlds best bartenders face off in a rigorous week-long competition showcasing their expertise, competing for the renowned title of the WORLD CLASS Bartender of the Year. Last year, the WORLD CLASS finals took place in Miami at the 1 Hotel; this year, the big event will take place in Mexico City from August 20th-24th. Leading up to the pinnacle event, the top three cruise line bartenders in the world faced off in Miami at Diageo Bar 396 to determine who would be representing the cruise lines in the global competition in Mexico City.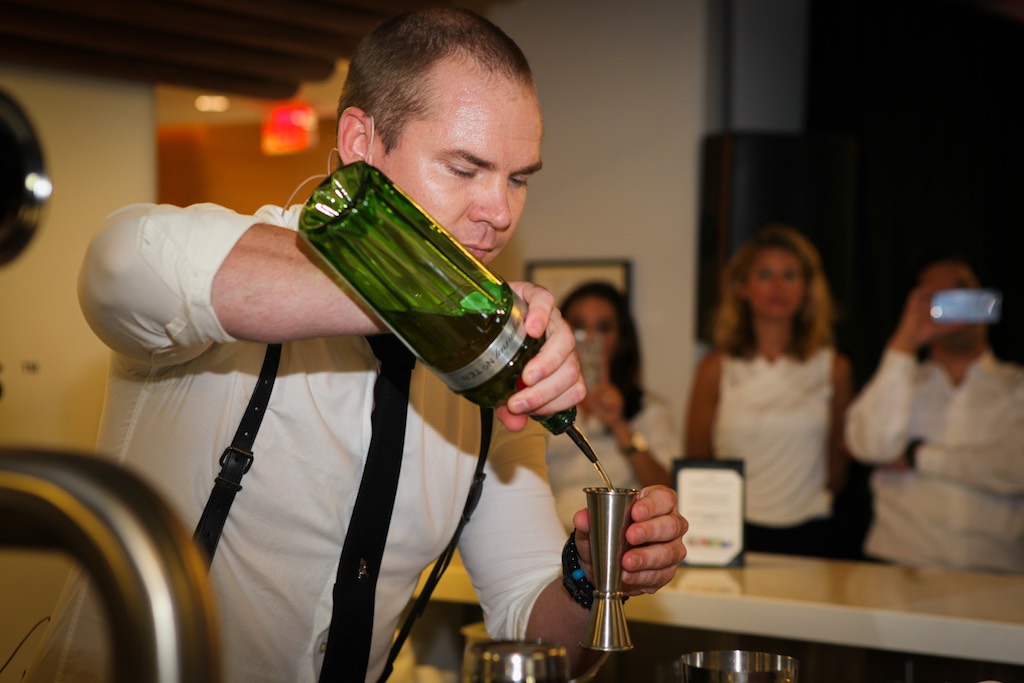 The three bartenders featured in the global travel semi-finals were Lazar Milosavljevic, 28, from Serbia, representing Celebrity Cruises; Claudio Santos Liborio, 32, from Portugal, of Seabourn Cruise Line; and Marc McArthur, 28, from South Africa representing Norwegian Cruise Line. The three competitors were tested with challenges like, "Mystery Box Challenge" and "Cocktails Against the Clock," where the contestants were judged by their creativity, knowledge, showmanship and overall delivered drinking experience with each cocktail created during the limited allotted time. Judges of the evening included last year's winner, Jennifer Le Nechet from France, as well as Master Distiller of Tequila Don Julio, Enrique De Colsa, and Benn Potts, one of Miami's finest bartenders.
Photo Credit: Diageo
Throughout the evening, Marc McArthur won over the discerning judges with his meticulous and inventive cocktails from the Diageo Reserve Collection, showcasing expertise in craft, creativity, showmanship, knowledge, and of course taste.
Upon winning, Marc McArthur said, "I can't put into words how much this achievement means to me. I've invested a lot of training and dedication into this competition, just making it through to the semi-finals was incredible, but to be judged by last year's winner and succeed to go on to represent the cruise industry in the global final of the WORLD CLASS Bartender of the Year, it's without doubt the highlight of my career. I can't wait to compete with the best and bring the confidence and skills I've developed through the WORLD CLASS program to Mexico City."
Up next, Marc McArthur will prepare for even heavier competition in Mexico City as he faces off against global competitors for the prestigious title of the WORLD CLASS Bartender of the year.
Photo Credit: Diageo
Subscribe to discover the best kept secrets in your city