Aston Martin Works is nothing short of an automotive paradise, especially for connoisseurs of the esteemed British marque. The best way to describe it is as a highly concentrated form of Aston Martin's entire history.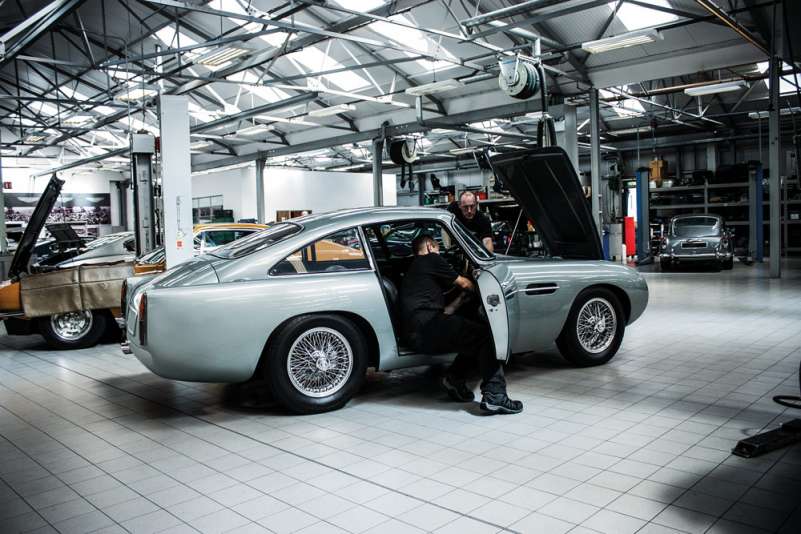 This starts of course with its location: Tickford Street in Newport Pagnell, Buckinghamshire. For 52 this was the place where Aston Martin's came to life, now it is a place where they get a new lease on life!  Aston Martin redeveloped the 3.6-acre property in 2012, creating a ten-car showroom that has current production models on display, as it is a full retail dealership, but also older Aston Martins. These pre-owned cars have gotten Aston Martin's seal of approval and are among the best you can get on the current market.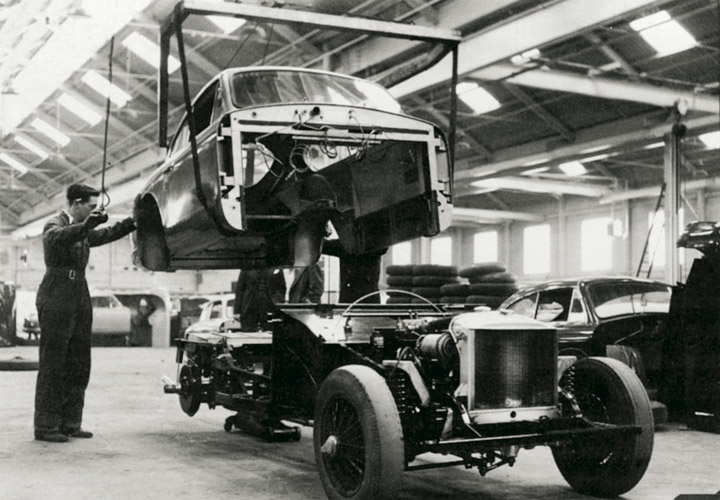 While a visit to this showroom should be on the bucket list of any car enthusiast, it is behind it where the real magic happens. These are the workshops of Aston Martin Works, capable of servicing, repairing and restoring any Aston Martin ever made back to its original specifications.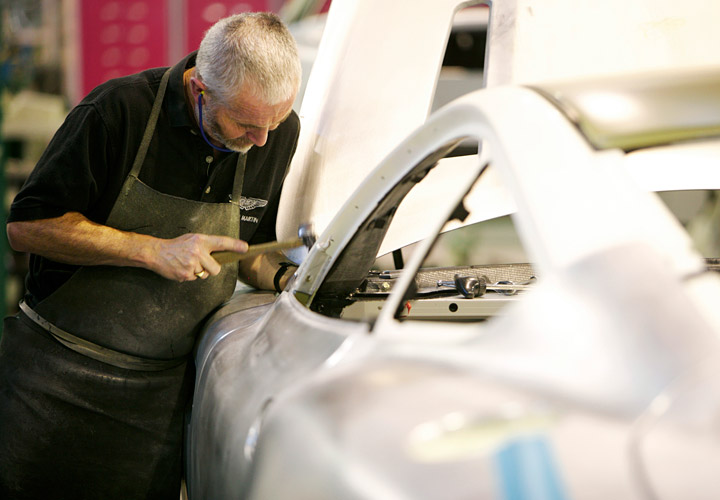 The craftsmanship goes far, as does the eye for detail. Although the workshops are equipped with the most modern machinery and tools, sometimes skill and tradition are deployed. When a new panel has to be made for example for an early DB-model, it is done by hand, the same way as it was originally crafted, just to make sure that the result does justice to the original car.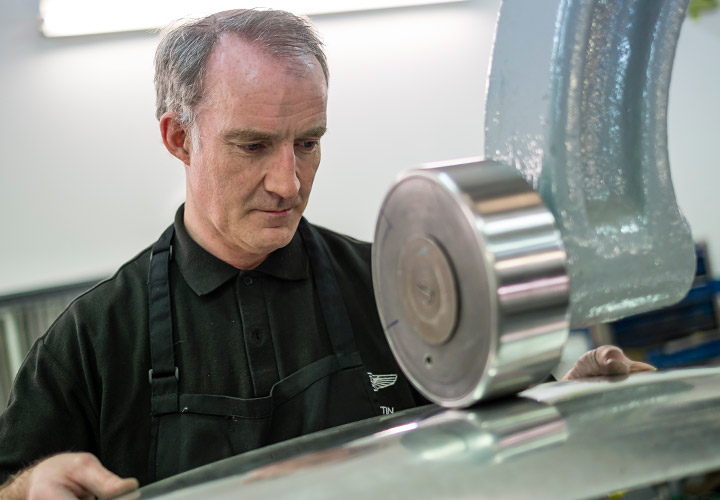 The capabilities of Aston Martin Works goes very far. Customers for around the world send their cars for repairs and restoration to Newport Pagnell. The story goes that one time a shipping crate arrived containing an Aston Martin. Upon careful examination, only the famed winged badge was still in good enough condition to be reused, with Aston Martin Works creating basically a new car, upon vintage standards on request of the owner. This is a clear testimony to the craftsmanship that Aston Martin Works cherishes.
It is not more than fitting that Aston Martin Works is also the place where Bonhams holds its traditional Aston Martin Auction. Dedicated only to cars and memorabilia of the marque, the latest edition, held in May of this year featured among others a 1964 DB5, 1961 DB4 "Series III" and a 1989 V8 Vantage Volante "X-Pack." With this Aston Martin Works touches all aspects of vintage as well as modern Aston Martin's, in a place where most of the history of the brand was, quite literally, shaped.
Subscribe to discover the best kept secrets in your city