The Lanesborough Hotel in Knightsbridge is unanimously considered to be a rare and beautiful creature. The fusion of history and luxury have resulted in one of the most highly esteemed places to lay your head when in London. The hotel has recently launched the Club & Spa where guests can primp, compress and de-stress at five star luxury standards.
Photo Credit: www.lanesborough.com Staying true to the hotel's magnificent ambiance, the interior was designed by London based studio, 1508. The spa is decked out in cool rippling marble, glossy wood panels and enough rich silks to make Louis XIV turn green with envy. State-of-the-art facilities are spread over a generous 18,000 sq ft space and include an expansive gym, hydrotherapy pool, sauna and suite of thermal treatment rooms, exclusively available to members and hotel guests only.
Photo Credit: www.lanesborough.com
Many would agree that a spa is only as good as its staff and products and The Lanesborough is certainly of the same mind. They've scoured London to handpick only the best resident specialists, including Anastasia Achilleos, praised for her bespoke remedies and coveted facial techniques. Experts are joined along with luxury brands including British organic line, ILA and Swiss skincare giant, La Prairie. Opt for one of their signature treatments including the Lanesborough Lather, which luxuriously hydrates and buffs the body- pure bliss.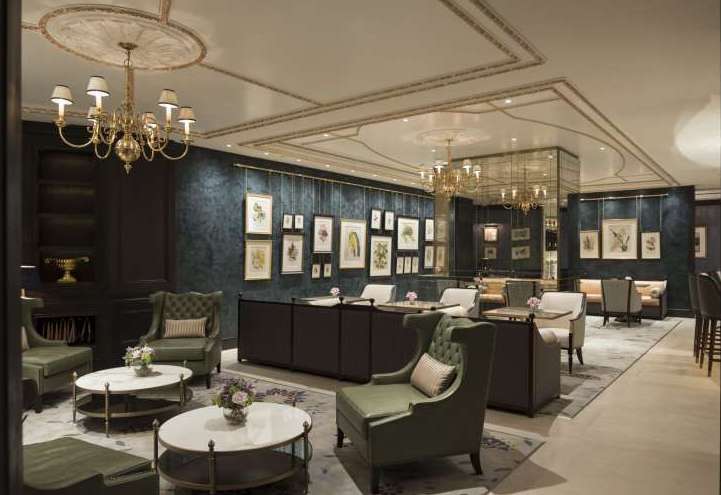 The on-site restaurant is a very plush affair which includes dedicated spa butlers, so you can finally live out that Downton Abbey fantasy. The menu has been developed by the hotel's Michelin-starred chefs with a focus on healthy, fresh cuisine to complement your day of external pampering. Membership starts from £6,000 and Spa passes are priced at £150 per day. Hyde Park Corner, Belgravia, London SW1X 7TA, www.lanesboroughclubandspa.com