Chicago's carbs, done right.
Cacio Whey Pepe, Monteverde
Monteverde is arguably the best pasta spot in Chicago. Helmed by former Spiaggia executive chef and Top Chef finalist Sarah Greunberg, it's hard to go wrong ordering pasta here, since Gruenberg considers it to be her specialty. If we had to choose a standout, it would be the Cacio Whey Pepe, Gruenberg's take on Cacio e Pepe, which incorporates Whey into the dish's traditional cheese sauce. It's simple, but spectacular enough that it even garnered a spot on Bon Apetit's list of the Best Pastas of 2016.
Spaghetti Neri, Piccolo Sogno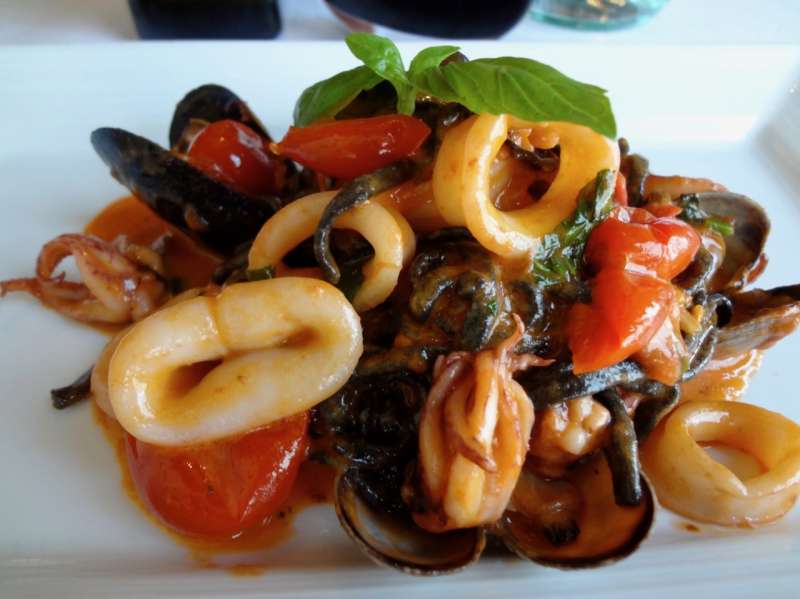 Come summertime we'd eat almost anything on the patio of this West Loop spot, but if there's one thing on the menu that'd get us here even in the dead of winter, it's the Spaghetti Neri. The Frutti Di Mare dish features mussels, clams, shrimp and calamari paired with San Marzano tomato sauce, homemade black pasta and red pepper flakes that play up the seafood deliciously.
Rigatoni with Pork Ragu, Balena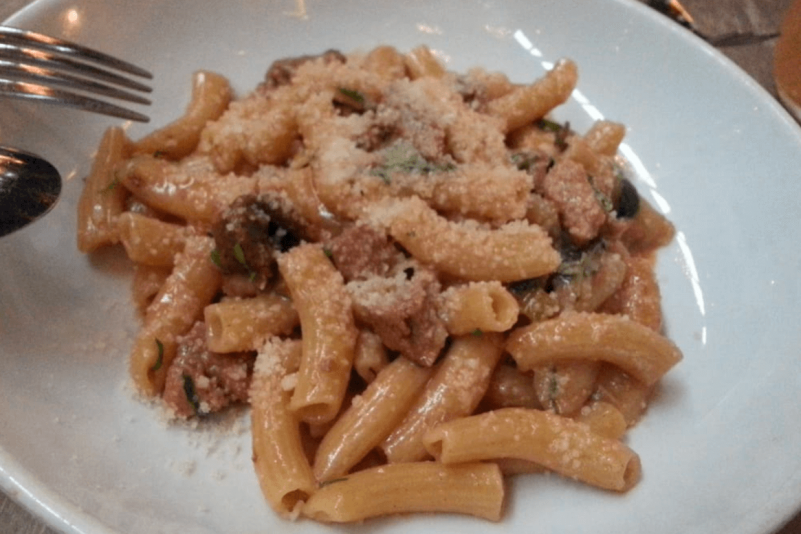 The Lincoln Park spot from Boka Restaurant Group and B. Hospitality Co. has been open since 2012, and its Rigatoni with Pork Ragu and Porcini mushrooms has been one of the most popular items on the menu ever since. It's a simple dish that'll remind you why traditional cuisine has staying power.
Gnocchi, Spiaggia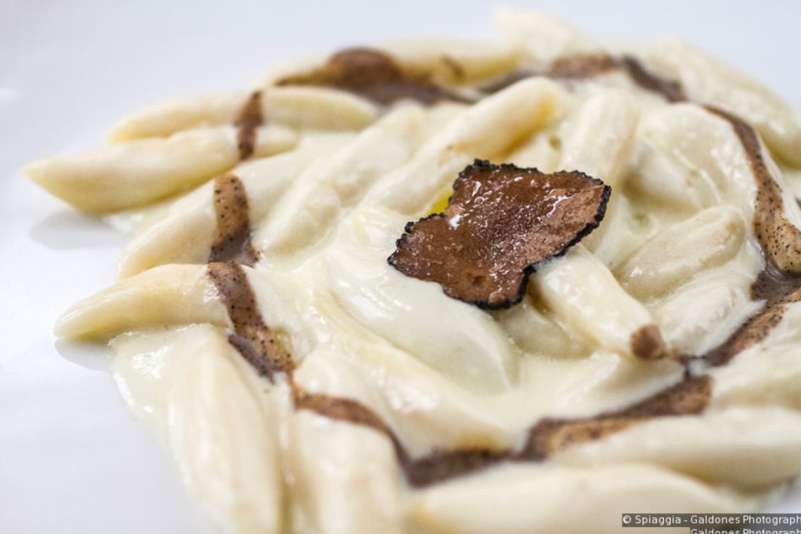 It's hard to write a list about pasta without including something from Michelin-starred Spiaggia and its James Beard Award-winning chef Tony Mantuano. While pasta dishes at the restaurant can cost upwards of $40, they're well-worth it. You'll get the most bang for your buck with the hand-rolled Gnocchi with Ricotta and shaved Bianchetti Truffles, a dish The Daily Meal recently named the best pasta in Illinois.
Stuffed Papardelle, Nico Osteria
Nico Osteria, tucked inside the Thompson Hotel, is famed Chicago restaurateur and Chef Paul Kahan's take on Italian fare. While the Lobster Spaghetti is a surefire crowd pleaser, the Stuffed Pappardelle has an edge thanks to its creative combination of braised pork, carrot, and black truffle, and perfectly-proportioned pasta.
Subscribe to discover the best kept secrets in your city