Unless you live there, you may not have had many reasons to visit Tooting but things are about to change. Tooting Pop Ups is home to a union of street food, local craft beer & liquors, live music sessions, cinema afternoons and sports screenings. The vast options make it perfect for any night of the week regardless of what you're in the mood for. Think of it as a love affair between an adult playground and a student union – but with gourmet food and top shelf booze.
Ensuring that you have a good time no matter when you show up, there's a busy entertainment schedule in place. Thursday nights feature live music where bands from across the musical spectrum put their best foot forward and dancing foolishly is encouraged. The weekend is all about the brunch scene and soothing those hangovers and cringey flashbacks. It runs from 11am to 4pm so it doesn't matter what time you eventually roll out of bed. The special dishes will make it worth the trip, even if you don't live nearby.
The limited edition weekend events kick off with their signature Grey Goose Espresso Martinis and Saturday evenings will turn into full blown festivities with themed nights and gastro food. You'll forget that Sunday is the last day of your weekend because Tooting Pop Ups will be rolling down the blinds and have you settled in for that necessary film marathon. Cinema snacks have never been better with gourmet food stalls and expertly made drinks all within reach.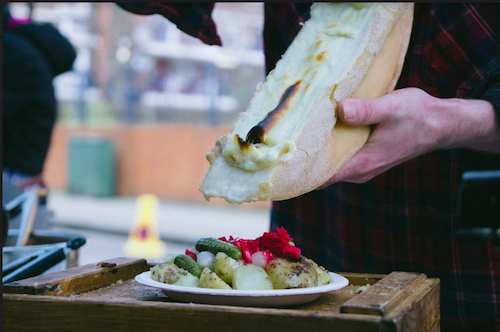 Whether you're looking for a Thursday night of musical appreciation (please be kind with your song requests), weekend brunch mayhem or just a bite and a pint, Tooting Pop Ups will become your favourite go-to spot.
85-87 Tooting High Street, London SW17 0SU