Written By: Thomas Herd
Photography By: Anna Ritsch and Behno
Come spring time, New York City is buzzing with emerging trends popping up from the grassroots of the fashion and luxury world. Yet, while most of these movements are mercurial and as a result don't become a lasting fashion, there is one powerful NYC-based movement taking place right now that's built off of real substance and has an intuitive feel-good component necessary for longevity.
In what has become a very uplifting shift in public perception, eco-friendly and ethically-minded luxury brands which foster responsible manufacturing, worker's rights, energy conservation and accessibility to all, have started to become more and more in vogue as the qualitative aspect of their products has reached the highest standard despite their reduced prices.
In what is perhaps the most shining example of this movement towards accessible, ethically minded luxury in tune with the times we live in, the brand Behno (www.behno.com) has just distinguished itself as a brand that is changing lives of both the manufacturers that produce their product as well as the consumers that purchase it.
Through the implementation of "The behno Standard", a set of principles that improves the working conditions of garment factory workers, Behno's Founder Shivam Punjya has produced a palpable change in how Indian Manufacturing is being conceived, leading to a far more positive and contemporary world view of what it means to be 'Made in India.'
On top of the notoriety it has accrued from its ethically conscious design, Behno's current handbag collection (www.behno.com/collections/bags) is rapidly becoming a cultural fixture in New York and shaping up to be the feel-good handbag of choice for on-trend millenials.
Clearly aspirational, yet set at democratically affordable prices, Behno's new line of bags have become the preferred bag of choice for several of today's most iconic millennial style tastemakers and as a result, have started a viral groundswell through fashion culture as the "IT" bag of the moment now.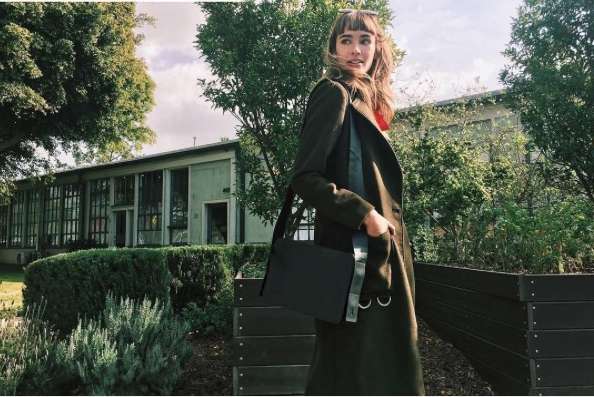 Behno signatures such as the Ina Bucket Bag (http://behno.com/collections/bags/products/ina-bucketbag) and the Pebbled Nora Crossbody Bag (http://behno.com/collections/bags/products/pebbled-nora-crossbody) are constructed from the highest standard ethically produced leather and lambskin respectively and immediately grant the consumer a possession of class, sophistication, and panache which turns heads in every setting.