Photo Credit: BFA
On January 12, Cadillac and The Andy Warhol Museum celebrated the Los Angeles opening of the Letters to Andy Warhol exhibition, a collaborative project between Cadillac and The Andy Warhol Museum that celebrates Warhol's legacy through imaginative, co-created content and experiences. Exhibit collaborators Brian Atwood, JJ Martin and Chiara Clemente, along with Heidi Klum, Rachel Zoe, Kim Raver, Lady Victoria Hervey, Cleopatra Coleman, Natasha Bassett, Stella Schnabel and more, attended the art exhibition's preview at a special celebration held at 101/EXHBIT in West Hollywood, which features rarely seen artwork and personal letters showcasing Warhol's intimate connection to fashion, music and art.
Photo Credit: BFA
There were also artistic contributions from several modern-day cultural creators on site, including a hort film titled "Screen Stories" directed by Chiara Clemente featuring Sienna Miller, Zac Posen, David LaChapelle, Aimee Mullins, Nick Rhodes and Francesco Clemente, inspired by Warhol's fan letters to Truman Capote discussing fame, determination and ambition; an illustrated children's book by shoe designer Brian Atwood and JJ Martin, which interprets a letter from the Museum of Modern Art (MoMA) rejecting Warhols' "Shoe" artwork into the museum's collection. The book is loosely based on Brian's childhood and explores the themes of rejection, celebrating creativity and challenging the norm; a song titled "Love and Warhol" by singer-songwriter Sean Lennon that brings to life Mick Jagger's letter to Warhol asking the legendary artist to create the artwork for the Rolling Stones' 1969 "Sticky Fingers" album and features a virtual reality experience where guests can virtually design the album art cover for the song; and a portraiture series by writer and author Derek Blasberg that explores a letter from famed designer Yves Saint Laurent expressing his gratitude for Warhol's friendship.
Photo Credit: BFA
 The exhibition will be free and open to the public from January 13-January 22 from 11 a.m.- 7 p.m. seven days per week at 101/EXHBIT in West Hollywood. The
Letters to Andy Warhol
exhibition made its debut at
Cadillac
House in New York in Fall 2016 and will travel to Miami in early February for display at Palm Court before going on a global tour through early 2018.
Letters to Andy Warhol LA 1
Rachel Zoe
Photo Credit: BFA
Letters to Andy Warhol LA 2
Eric Buterbaugh and Brian Atwood
Photo Credit: BFA
Letters to Andy Warhol LA 3
Mary Charteris and Stella Schnabel
Photo Credit: BFA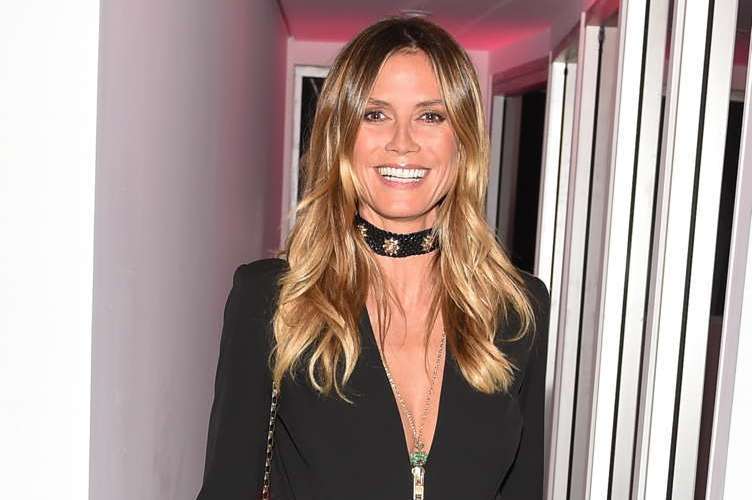 Letters to Andy Warhol LA 4
Heidi Klum
Photo Credit: BFA
Letters to Andy Warhol LA 5
Loree Rodkin
Photo Credit: BFA
Letters to Andy Warhol LA 6
Sienna Millers's video message
Photo Credit: John Salansang
Letters to Andy Warhol LA 7
Coke bottles, Andy Warhol style
Photo Credit: BFA
Letters to Andy Warhol LA 8
Cadillac on display
Photo Credit: BFA
Letters to Andy Warhol LA 9
Sean Lennon's vignette
Photo Credit: BFA
Letters to Andy Warhol LA 10
Brian Atwood pumps on display
Photo Credit: BFA