Are you still uncertain what to buy for your loved ones this season? Here are 11 luxurious holiday gifts for the last minute shopper (your tardiness is our little secret).
The Cobalt Valkyrie-X 
Every year Neiman Marcus outdoes itself with its fantasy guide. This year's show-stopper is a $1.5 million plane, the Cobalt Valkyrie-X, brainchild of aerospace engineer and Cobalt founder David Loury, which doesn't even debut until 2017. The gorgeous aircraft has a 350-horsepower engine, and can hold a pilot and three passengers. It travels at 230 miles per hour, with a range of up to 1,150 ground miles. Yes, it's exterior IS coated in rose gold (as are its flight controls), while its seats are made of exclusive cream leather, surrounded by a just-for-us color scheme for the sumptuous beige-and-taupe headlining and anthracite carpets. This is a premium way to fly: The main structure is high-performance carbon composite, the flight controls feature full pushrod-bellcrank precision mechanisms, and the retractable landing gear is machined from solid alloys of aluminum and stainless steel. The private-club interior boasts hand-stitched leather seats and suede-like Alcantara, plus plentiful storage for golf clubs, skis, and suitcases.
$1,500,000, Available from Neiman Marcus' Fantasy Guide, 877.966.4438 
Dolce & Gabbana Flower Lace Sunglasses
Stand out by miles in these luxe, limited-edition frames from Dolce & Gabbana. Flower Lace is a collection inspired by traditional Sicilian lace; Swarovski crystals and hand-modeled rose buds are placed on the large, precious butterfly frame front. The temples are slim and perfectly balanced, featuring the engraved logo.
$2,610, Available at Dolcegabbana.com 
The Impossible Collection of Cars
Give the gift of cars to a real enthusiast with Assouline's The Impossible COLLECTION of Cars, a massive tome which showcases the 100 most exceptional cars of the twentieth century. Each luxury automobile—from the 1909 Blitzen Benz to a 1997 Porsche 993 Turbo S—was chosen for its revolutionary design, magnificent lines, and head-turning capabilities. The book also features cars owned by celebrities like Marlene Dietrich, Greta Garbo, Pablo Picasso and Elvis Presley. This book also includes: 1901 Cadillac Model A Rear Entry Tonneau; 1911 Rolls-Royce Silver Ghost; 1914 Ford Model T Runabout; 1923 Fiat Mefistofele; 1929 Buggati Type 35B; 1933 Hispano-Suiza J12-T68; 1936 BMW 328; 1937 Lagonda Rapide; 1938 Alfa Romeo 8C 2900B Touring Superleggera; 1947 Bentley Mark VI Drophead Coupe; 1949 Ferrari 166 MM Touring Barchetta; 1953 Chrysler D'Elegance; 1954 Maserati A6C CS Berlinetta; 1955 Citroen DS 19; 1956 Packard Carribean Convertible; 1957 Ford Thunderbird; 1957 Jaguar XKSS; 1961 Aston Martin DB4GT Zagato; 1962 Facel Vega HK 500; 1963 Corvette Sting Ray; 1964 Pontiac GTO; 1966 Lamborghini Mura P400; 1969 Chevrolet Camaro Coupe; 1970 Porsche 917LH ("Langheck"); 1974 Lancia Stratos Marlboro; 1975 Cadillac Fleetwood; 1985 Porsche 959; 1991 Acura NSX; 1996 McLaren F1. The volume is presented on cotton paper in a beautiful black rubber clamshell box with a cutout metal plate.
$845, Assouline.com 
Bose Lifestyle 650/600 Home Theater System 
Lend a touch of theater to your home with this awesome sound system from Bose. You'll be able to bring your entertainment to life with a powerful, wireless bass module, four compact satellite speakers—including rear wireless surrounds—a wider center channel speaker and a premium, glass-top control console. There's also SoundTouch built in for Internet radio, music services like Spotify® and Amazon Music, and your stored music collection available with a touch. This is a comprehensive system—five in one, so to speak—with five separate speakers including two satellite speakers, Jewel Cube speakers and OmniJewel speakers, which basically have unlimited focal points. In addition to providing movie theater-quality sound, it's also aesthetically pleasing, which any luxury enthusiast should appreciate: the polished glass curvature of the console has a singular style AND manages to deliver on all technological fronts with Bluetooth, Wi-Fi, 4K video compatibility and HDMI inputs.
$2995.95, Available at Bose.com
78″ Class KS9800 Curved 4K SUHD TV
You know the phrase "go big or stay home?" You can do both with this beauty from Samsung. This curved, "78 inch TV is the best way to have a theater experience from your living room (in fact, maybe even a better one!). The HDR on this Smart TV is crazy: it analyzes the brightness of the video source and remasters it for optimal contrast. The curvature of the state-of-the-art screen delivers an immersive picture experience with off-angle viewing, and its Supreme Motion Rate 240 makes the TV's moving picture resolution and reduced image flicker seamless. Peak Illuminator Ultimate delivers extraordinary color and brightness processing that brings out hidden details in shadows of low light video and provides lighter shade details in brighter scenes.You'll have access to live TV, streaming content sources, and apps in one place with Smart Hub—and best of all, you'll only need one remote to bind them.This TV might not know when you're happy or sad, but it WILL know when you're not there. If you haven't touched your Smart remote for awhile, it gently suggests that you might not be watching. Only then will you have to reassure your TV that you never left at all — such as is the experience here.
$9,999, Available at Samsung.com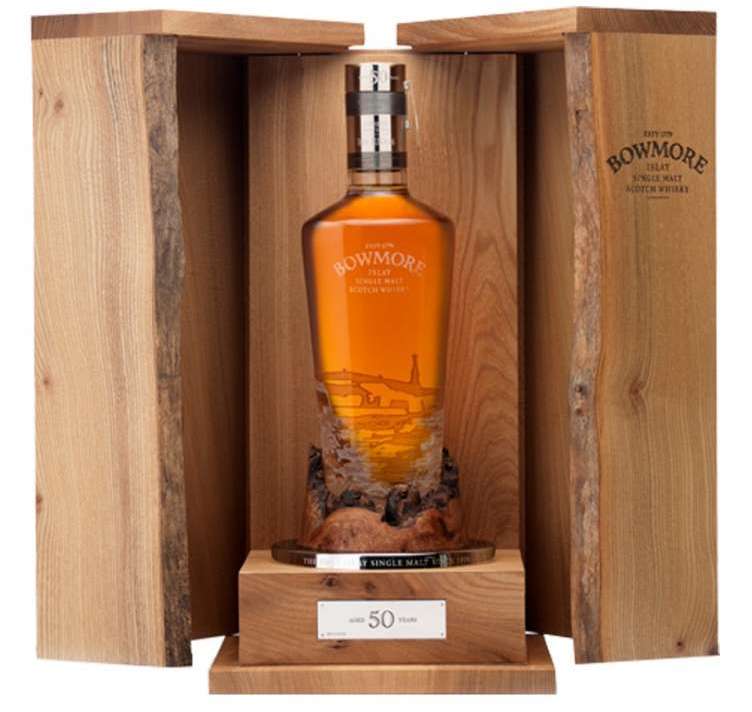 Bowmore 1961 Vintage
Give the gift of good whiskey this holiday with a rare vintage from Bowmore, Islay's first single malt Scotch whiskey. The 50 year-old 1961 vintage is part of an extremely limited release of just 200 bottles for the world which have been released over the past four years. Fifty bottles each year, globally. This year, 2016, marks the release of the final 50 bottles, a portion of which will reach the U.S. Its flavor profile hints at black truffles with tropical fruit with a finish of almond cake and caramelized pears. At its heart, of course, is a smoky spirit. Even the bottle is unique:the limited-edition bottle has been hand-blown by renowned glass sculpting studio Glasstorm, while the neck collars and cork tops of the bottles have been made by Fattorini Silversmiths. To complete the piece, the bottle will be housed within handmade cabinets, crafted in Scottish Elmwood by carpenter Peter Toaig.
$23,000, Available at Bowmore.com 
Logitech Group Meeting
A great present for the guy or gal who can't get away from their work is the Logitech Group Meeting system, which delivers HD video and exceptionally clear audio. Advanced features like acoustic echo cancellation, noise reduction technology, and intuitive controls deliver natural sound bring meetings to life with high-quality HD 1080p video at 30 frames per second. H.264 compression reduces bandwidth and an 10x zoom provides close ups with detail and clarity.
$1249.99, Available at Logitech.com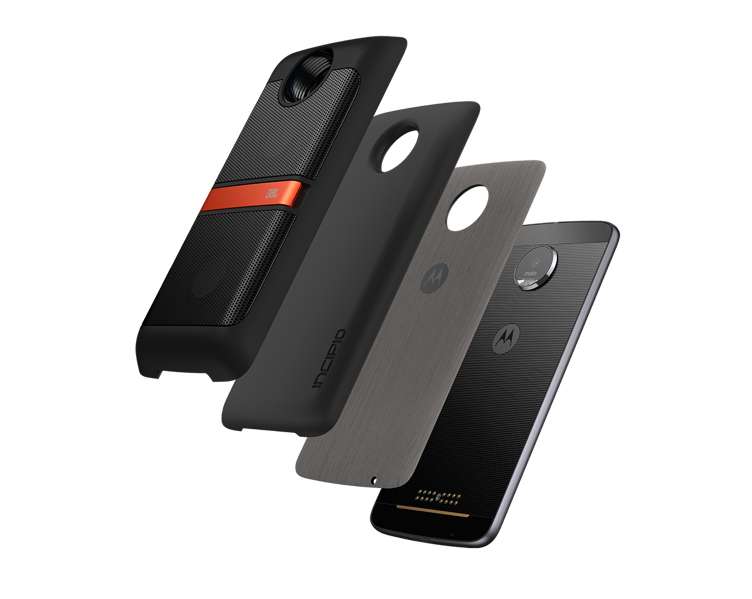 Motorola Z Force & Moto Mods
Motorola has definitely upped its phone game with its new Z Force Droid. This phone does it all and, unbelievably, is shatterproof. Yup, that means you can drop it repeatedly and it Will.Not.Break. It's Google Daydream ready, has a 5.5 quad HD display and a high-capacity 3500 mAh battery that goes up to 40 hours and get up to 15 hours of battery life in 15 minutes. But the best thing about the Z Force are its phone attachments, called Moto Mods. Snap on a case and you have different worlds at your fingers. Mobile photography is forever transformed with Hasselblad True Zoom, an attachment that looks like a camera, has 10x optical zoom, Xenon flash, RAW format shots, and legendary Hasselblad design and ergonomics. Then there's the JBL SoundBoost, which turns your phone into a portable speaker and finally, the Instashare projector, which instantly turns any flat surface into a 70″ big screen on the fly.
Motorola Z Force starts at $720 per phone; attachments are $299 apiece for the Hasselblad True Zoom and Instashare Projector; $79.99 for the JBL SoundBoost; Available at Motorola.com 
B&O Beoplay H8
There is literally NOTHING to hate about the B&O Beoplay H8, fantastic noise-cancelling headphones perfect for the luxury traveler. Anodized aluminium perfects the look of a premium headphone, while lambskin ear pads make these headphones so wearable you might not even notice they're there.  The memory foam inside the ear pads adapts to your ear, offering comfort during any flight, long or short. There's also high-quality cow leather, which makes the Beoplay H8 luxurious and stylish. An intuitive touch interface gives you full control of all functionality: you can turn your music on and off, answer calls or switch the Active Noise Cancellation on and off. There's also Bluetooth 4.2 with aptX codec, which gives you uncompromising sound, whether listening to music or talking on the phone.
$499, Available at B&O.com 
Louis Vuitton HORIZON 55
Luggage by Louis Vuitton is key for the discerning luxury traveler. As imagined by Marc Newson, widely acknowledged as the most influential industrial designer of his generation, this lightweight four-wheeled carry-on has a completely flat interior thanks to its large external cane. Every detail exudes innovation and lightness: from the discreet new TSA lock to the most comfortable wheels ever designed by Louis Vuitton. Not only will you be traveling in style, but this sleek and chic bag offers surprisingly large interior capacity for a piece of cabin-friendly luggage.
$5,900, Available at LouisVuitton.com 
Briggs & Riley Wardrobe Spinner
If you're one of those travelers who always brings too much clothing AND doesn't want it getting wrinkled, this spinner from Briggs & Riley is for you. It's the perfect combination of a large garment bag for an extended trip, but something that rolls easily around the airport, as well. This durable bag is a great solution for those that have the dilemma of transporting multiple suits, garments, shoes and other closet necessities thanks to its four spinner wheels, which offer effortless 360° navigation.