Photo Credit: BFA
The Seventh-Annual Veuve Clicquot Polo Classic, Los Angeles kicked off on a beautiful sunny day on Saturday, October 15 with singer Brian Crum singing the National Anthem and Jamie Chung throwing out the ceremonial ball toss in cute hat and chic fall ensemble by Suno.
Photo Credit: BFA
More than 6,000 spectators watched world-renowned polo payer Nacho Figueras of team Black Watch take on team Veuve Clicquot for an exciting and action packed match. Nacho's wife Delfina Blaquier played alongside Nacho on team Black Watch and was awarded MVP of the game, leading her team to a 10-8 victory.
Photo Credit: BFA
As always, the event turned out an amazing day of fashion and style with Zoey Deutch taking the theme to heart in a chic floor-length Dior dress with galloping horses in the detailing and Michelle Monaghan in a pretty woman-esq Chanel polka dot dress. During the unforgettable afternoon, Rachel Zoe taught her youngest how to stomp divots, Mandy Moore chatted with Isla Fisher and hung out with her This is Us costars, Kristin Bell was excited to catch up with her friend Matt Bomer, and Vanessa Hudgens enjoyed a Veuve Clicquot Rich cocktail as she cheered on the match against the beautiful California hillside landscape. Following the game, the crowd finished off the afternoon by snapping photos in the 3-D photo booth and dancing to music from DJ Nikki Pennie and Brendan Fallis.
Photo Credit: BFA
Famous faces at the fete included including Isla Fisher, Kristen Bell, Matt Bomer, Vanessa Hudgens, Naomie Harris, Michelle Monaghan, Mandy Moore, Camilla Belle, Lea Michele, Becca Tobin, Lauren Conrad, Jamie Chung, Zoey Deutch, Olivia Culpo, Nathan Adrian, Rachel Zoe & Rodger Berman, Cara Santana, Justin Hartley, Aimee Teegarden, Colin Egglesfield, Eiza Gonzalez Reyna, Ben Robson, Ethan Peck, Louise Roe, Cat Deeley, Marta Pozzan and more.
Photo Credit: BFA
THE SEVENTH ANNUAL VEUVE CLICQUOT POLO CLASSIC LOS ANGELES 1
Lauren Conrad
Photo Credit: BFA
THE SEVENTH ANNUAL VEUVE CLICQUOT POLO CLASSIC LOS ANGELES 2
Isla Fisher
Photo Credit: BFA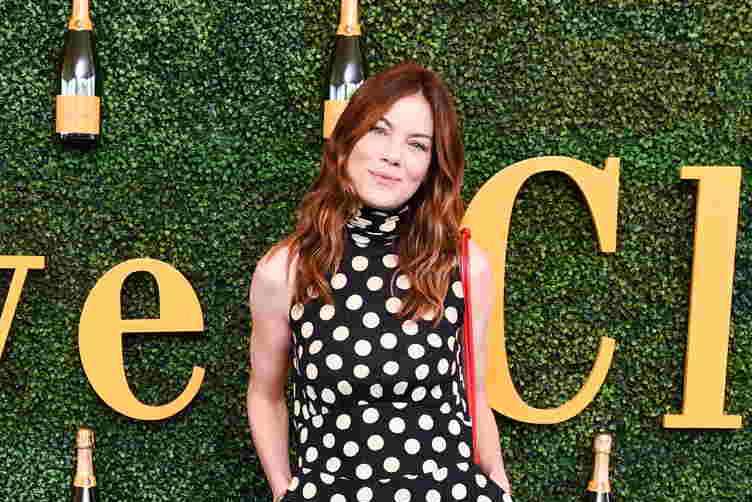 THE SEVENTH ANNUAL VEUVE CLICQUOT POLO CLASSIC LOS ANGELES 3
Michelle Monaghan
Photo Credit: BFA
THE SEVENTH ANNUAL VEUVE CLICQUOT POLO CLASSIC LOS ANGELES 4
Vanessa Hudgens
Photo Credit: BFA
THE SEVENTH ANNUAL VEUVE CLICQUOT POLO CLASSIC LOS ANGELES 5
Olivia Culpo
Photo Credit: BFA
THE SEVENTH ANNUAL VEUVE CLICQUOT POLO CLASSIC LOS ANGELES 6
Naomie Harris
Photo Credit: BFA
THE SEVENTH ANNUAL VEUVE CLICQUOT POLO CLASSIC LOS ANGELES 7
Matt Bomer
Photo Credit: BFA
THE SEVENTH ANNUAL VEUVE CLICQUOT POLO CLASSIC LOS ANGELES 8
Kristen Bell
Photo Credit: BFA
THE SEVENTH ANNUAL VEUVE CLICQUOT POLO CLASSIC LOS ANGELES 9
Jamie Chung
Photo Credit: BFA
THE SEVENTH ANNUAL VEUVE CLICQUOT POLO CLASSIC LOS ANGELES 10
Veuve Clicquot bottle
Photo Credit: BFA
Subscribe to discover the best kept secrets in your city