NYC may be called the city that never sleeps, but Miami is truly the city that never goes to bed—every night of the week. Here are the best nightlife hotspots for each day of the week.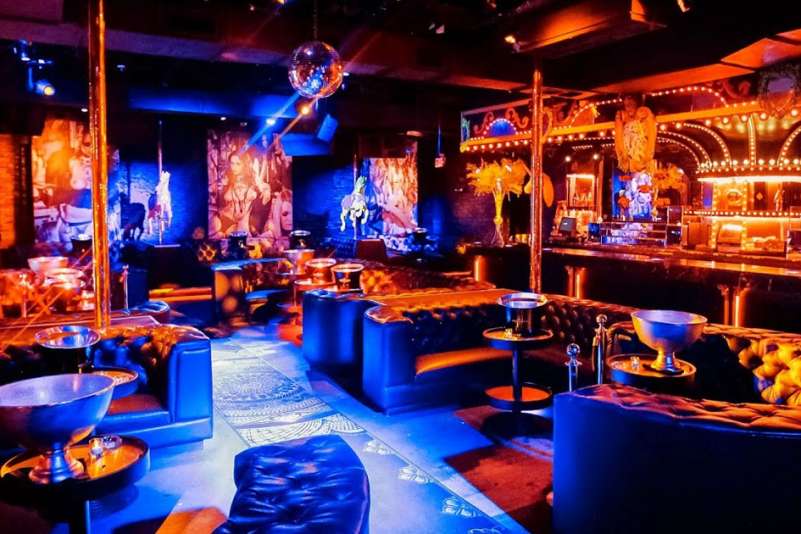 Monday: Mokai
If you are looking to cure your Monday blues, there is nowhere better to be than Mokai. Monday's "naughtiest party on the beach" hosts models and bottles galore, which are sure to ease the pain of your day better than any pharmaceuticals. After all, the weekend doesn't really have to end… does it?
235 23rd St. | http://www.mokaimiami.com/
Tuesday: WALL Lougne
After almost a decade, Favela Beach is one of Miami's longest running parties. The Brazilian-themed party brings a flavor to our city that never gets old. Take tequila shots and dance to Rio-inspired trance beats at the W Hotel's intimate club – so intimate that you really do party with everyone around you, from locals to celebs.
2201 Collins Ave | http://www.wallmiami.com/
Wednesday: Bâoli
This restaurant-turned-lounge boasts Miami's most louche Wednesday party – My Boyfriend is Out of Town! Whether your boyfriend is or is not actually out of town, or if you even have one, start your night with a decadent Mediterranean fare or sushi dinner and watch the evening turn into sparklers, champagne aplenty and some serious beats by resident DJ Hugo M. Dinner and dancing lasts well into the night, but if you are feeling adventurous, find yourself at Basement, the club under The Edition Hotel, where it is ladies night.
1906 Collins Ave. | http://www.baolimiami.com/
Thursday: Rec Room
Thursday night is the self-proclaimed start to the weekend for Miami partygoers. Let your Thursdays lead you to Rec Room, where funk meets hedonism meets glamour. The intimate subterranean space is filled with records and leather couches, paying homage to a 1970's style basement party that will have you dancing all night.
1690 Collins Ave | http://www.recroomies.com/location-maimi/
Friday: STORY
Kick off the (official) weekend at STORY where Friday nights typically involve world class DJs such as Cerdric Gervais, David Guetta, Kaskade and Steve Aoki. With 60 VIP tables, five full-service bars and a state-of-the-art Infinite Hybrid Sound System, the two story 27,000 square foot space becomes the ultimate adult playground.
136 Collins Ave. | http://storymiami.com/
Saturday: LIV
LIV: The holy grail of Miami night clubs, where extravagance meets exclusivity at every turn. The two-story mega nightclub defines opulence with its lavish décor, striking crowd and incredible VIP services. The two-story set up allows for a birds-eye view of VIP tables that host a celebrity and high-profile crowd. Saturday nights at LIV are home to shows from DJs such as KYGO and Calvin Harris to performers such as Justin Bieber, Drake and Ruby Rose. Saturday nights (well… early Sunday mornings) and E11even, a 24-hour ultra "show" club, go hand in hand. After a night of celebrating at LIV, find yourself at E11even until the sun rises.
4441 Collins Ave. | http://www.livnightclub.com/
Sunday: SET
And on the seventh day… We still party! Some choose a day at Nikki Beach or Seaspice to cure their hangovers and prepare for an early night in, but the true nightlife virtuosos can be spotted at SET. JetSET Sundays are the perfect party to end a full week of champagne and stilettos. The nightclub gives a luxe South Beach nod to old Hollywood glamour with its crystal, baby croc and leather décor.
320 Lincoln Rd. | http://www.setmiami.com/
Subscribe to discover the best kept secrets in your city