It seems these days we've created a technological replacement for just about everything. Old-school tools of all trades are being replaced by more 'efficient' automated systems. When was the last time you used a physical dictionary, CD, camcorder, or maybe even an actual dollar bill? It's been a while, we know. While there have certainly been technological advancements popping up in kitchens around the world, this one new London concept is trading in traditional kitchenware for what they believe to be the future of cooking. Food Ink. is saying adieu to knives and whisks with the introduction of their entirely 3D-printed menu. That's right, every single item you'll be eating has been produced by a byFlow Focus 3D-Printer. Scratch that, everything you'll encounter from the food to utensils and furniture will be made using this trendy new technology.
According to their site, the Food Ink. philosophy goes something like, "Any sufficiently advanced technology is indistinguishable from magic," a quote by Arthur C. Clarke. The intent is to create a never-before-seen experience, a little bit of culinary magic if you will. If this sounds enticing, you're not alone. With only 10 seats per night for what will be a 3-night pop-up series, a reservation is almost impossible to obtain. So is it worth it? We think so, and here's why.
Not only will you get to sample culinary history, you will get to watch it unfold right in front of you. At Food Ink. you'll be able to witness your food being 3D printed right before your own eyes. Beyond being a culinary experience, this will also be a fully immersive and interactive one. Guests will be given a virtual reality headset, and listen to music composed by an artificial intelligence computer as accompaniments to their meal. While you may be wondering where the humanity is in this, Food Ink. hasn't entirely abandoned human chefs. The London pop-up will be under the direction of Mateu Blanch and Joel Castanye of the well known Spanish restaurant, La Boscana.
"Our VIP guests will be treated to a one-of-a-kind, nine-course, multi-sensory food experience with wine pairings, prepared by master chefs Joel Castanye and Mateu Blanch, and produced via live real-time 3D-printing right in front of our guests' eyes," says the event website.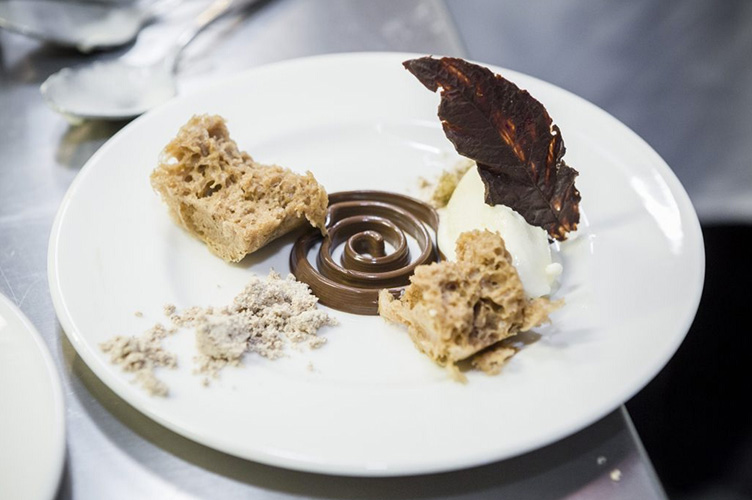 *Food Ink will be at 8 Dray Walk, E1 6NJ. Mon Jul 25-Wed Jul 27. 7.30pm–10pm (VIP diners); Tue Jul 26–Wed Jul 27. 2pm–6pm (public). Book tickets for the dinner here. 
*Future Food Ink. pop-up locations include Berlin, Dubai, Seoul, Rome, Tel Aviv, Barcelona, Paris, Amsterdam, Toronto, NYC, Taipei, Las Vegas, Sao Paolo, Tokyo, Austin, Singapore, Los Angeles, Cape Town, Sydney, Reykjavik.
Subscribe to discover the best kept secrets in your city