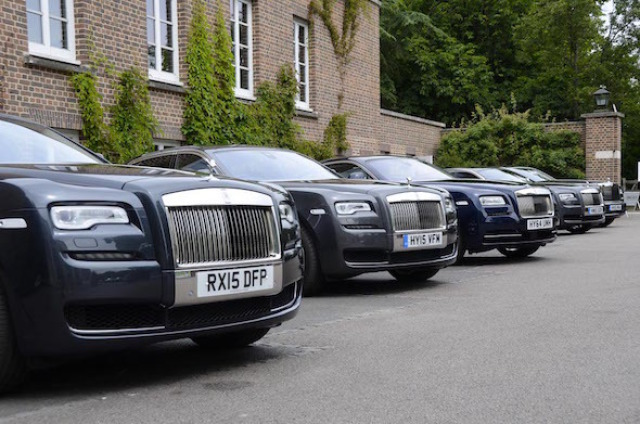 The Tennis Classic is back to kick-off another year of good sport at the posh Hurlingham Club. The very British event would be incomplete without the quintessential English automaker Rolls-Royce. Players will arrive at the court in style this year in Rolls-Royce Phantom and Ghost models and be greeted by two Rolls-Royce Dawn models on display at Hurlingham Club's entrance. The service will help athletes get to and from the Hurlingham Club and around London.
"The Tennis Classic at Hurlingham is a timelessly elegant English event on the tennis calendar, and is a perfect fit for Rolls-Royce Motor Cars London," said H.R. Owen's Rolls-Royce brand director Claus Andersen in a statement.
And these aren't just any tennis players, The Tennis Classic will have U.S. Open Champion Marin Cilic and Roland Garros finalist David Ferrer go head-to-head at the end of the four-day event. Many other players will be playing exhibition matches at the event which leads up to Wimbledon including Kei Nishikori, Milos Raonic, Tomas Berdych, Richard Gasquet and Feliciano Lopez.
"The event allows the players to prepare for Wimbledon, and we are delighted to be able to help with the preparation by providing a fleet of Rolls-Royce cars to help them get around in a relaxing and luxurious manner to let them concentrate on their game," Andersen continued.
If this is any indication for the caliber of events that will occur during the 2016 tennis season, we can't wait to see what will happen next!
The Tennis Classic begins on June 21, carrying on until June 24.