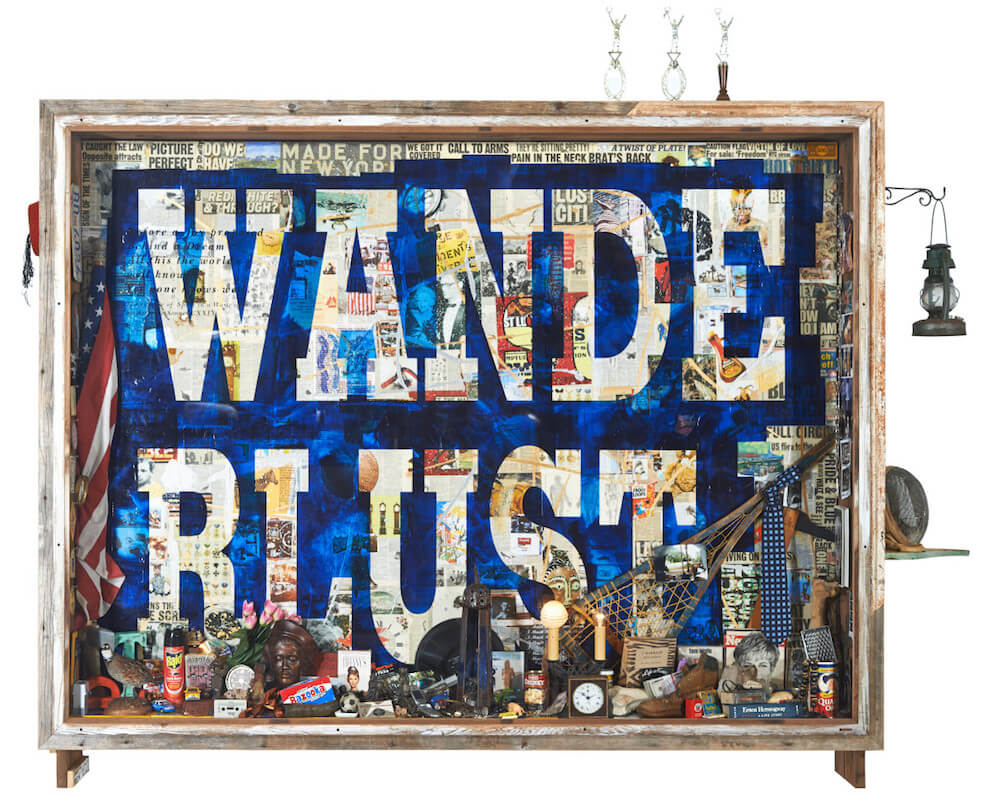 The captivating work of Neo-Pop artist Peter Tunney is creating conversation once again. His latest exhibition at 83 Leonard St is a thought-provoking experience worth a trip to the Tribeca. The artist has always had a unique relationship with New York City, which is one of the many reasons that makes this specific presentation so spectacular.
This exhibit in many ways is another retrospective touching on many aspects of Tunney's adventure-filled existence. The inherent theme of shadowboxing comes across through the intricacies of his work. Shadowboxing by definition refers to the process of overcoming a negative self-image which, for example, prevents one from achieving success. Only in Tunney's case, it helped him achieve success.
Peter Tunney's work has been inspired from the African savannah to Wall Street boardrooms creating a body of relatable pieces. Don't miss out on your chance to be touched by Peter Tunney's words and art at 83 Leonard St.
Peter Tunney's TIME CAPSULES exhibition is now on view in New York City at our new gallery space at 83 Leonard St (ground floor, between Church St. and Broadway).
We are open daily Monday through Saturday from 11 am to 6 pm. Available all other times by appointment.