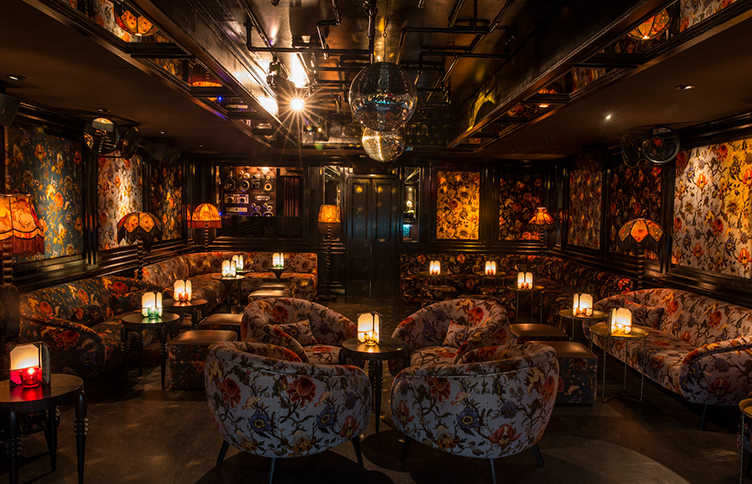 From 1930's Shanghai to 2016 in New York City, it's time to get lost in translation at JIA. New York's newest nightspot adds a new era of sophistication to the booming Lower East Side. Behind a graffiti-tagged red door you'll find a classic lounge catering to the most urbane tastemakers.
The 1200-square-foot lounge is the latest property of the newly formed Rivington Hospitality Group. JIA has become the passion project from Corey Lane and Roberto Buchelli, and draws on their wide-ranging experience in the hospitality, culinary and travel industries. The two played an integral role in the development, design, marketing and guest experience for Rivington Hospitality Group's projects. The Group commissioned Spanish designer Lazaro Rosa-Violan of Soho House Barcelona and The EDITION Barcelona to create a lavish interior. Inside JIA you will encounter a textured color palette of custom-made furniture.  "My philosophy has always been based on accessible design." says Rosa-Violan. "The experience should be greater than the space."
Beyond the incredible decor, JIA will be laden with crafted cocktails with distinctive personalization. The East Meets West for example, highlights the inspiration of the lounge – when Shanghai was the considered the Paris of The East. "We wanted to create space that told a cohesive story, from the cocktail conception to the design features," says Lane and Buchelli. The intimate secluded spaces create the perfect atmosphere for notables to privately socialize.
JIA has already attracted a whole host of star-studded celebrity clients, and is poised to be the haute hangout of the New York City fashion world. Stars including fashion photographer Sofia Malamute, designer Anna Sui, model RJ King, celebrity make-up artist Pat McGrath, musician and model Jamie Bochert and fashion photographer Steven Meisel have already been seen celebrating at the Lower East Side club du jour.
JIA is located at 105 Rivington Street (between Essex and Ludlow Streets) and will be open Thursday, Friday and Saturdays from 10:00pm until 4:00am.