Enigma, the much talked about restaurant at Palazzo Versace Dubai is the first restaurant in the world to change its dining concept and world-class chefs four times a year, taking discerning diners and gastronomists on an unexpected multi-sensory journey, with each new chapter ingeniously unfolding before their eyes.
Chef Björn Frantzén, the acclaimed two Michelin starred chef, ranked at number 31 in the World's 50 Best Restaurants is at Enigma through June 30, 2016, so you must get in to taste his delicious creations this week. Enigma now allows guests to pre-book their seats in advance through enigmadxb.com to reserve your dinner at Enigma.
Björn Frantzén is one of Scandinavia's most renowned chefs and a perfectionist to the core. Bjorn represents the younger generation of star chefs, extremely devoted to his profession. Founded in 2008, Restaurant Frantzén earned its prestigious two stars after only two years in operations.
Björn has always been involved with and supported different charities. This year in October Björn will host a once-in- a-lifetime dinner event featuring seven of Europe's most renowned chefs, with a total of 14 Michelin stars all to benefit The Swedish Child Diabetes Foundation.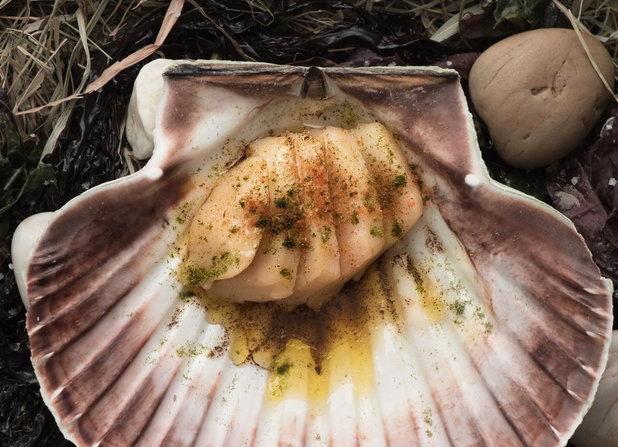 The reputation of Björn Frantzén's restaurant has spread well beyond Sweden's borders since its opening, winning widespread praise for its refined, creative cooking which employs some well-mastered, inventive techniques while showing respect for traditional preservation methods.
Bjorn Frantzen said, "I am very excited and at the same time humbled to bring my cuisine to Dubai and see this as an opportunity to show and introduce the flavors of the Nordic countries to Dubai's cosmopolitan residents and travelers. I'm looking forward to the opportunity to work with the professional team at Enigma, at the magnificent, Palazzo Versace Dubai."
Patrick Robineau, Hotel Manager, Palazzo Versace Dubai, added: "We wanted to welcome a chef whose vision matches that of Enigma: innovative, dynamic and memorable – exactly what Bjorn brings to the table. Together with the team, we look forward to welcoming, to Enigma, Bjorn and his team until 30th June 2016."
Subscribe to discover the best kept secrets in your city