As Father's Day quickly approaches, it is projected Americans will spend $14.3 billion on gifts for dad this year. While determining the best gift to buy the provider of the family can be a challenge, we've decided to curate a list of Father's Day events that are occurring in New York City. So forget the "World's Greatest Dad" mug and stop by one of these tastings to snag dad a truly unique gift.
Casa Dragones Sipping Tequila In-Store Tasting. Have your Bottle Personalized for Free with Purchase
On Wednesday, June 15th from 3 to 5 pm, give the gift of an elegant sipping tequila and have it personalized! Casa Dragones, an independent small-batch producer with a passion for crafting exceptional tequilas, one bottle at a time. Dubbed the "Tastemaker's Top Tequila" by Forbes Magazine, this limited edition, 100 percent Blue Agave Tequila has a complex, smooth taste that is perfect for sipping and pairing with food. Come by Sherry-Lehmann for a taste and you'll see why tequila isn't just for Margaritas anymore!
Johnnie Walker Blue In-Store Tasting and Bottle Engraving Event
On Thursday, June 16th from 3 to 5 pm, give the gift of an unrivaled masterpiece! An exquisite blend made from some of Scotland's rarest and most exceptional Scotch Whiskies. Only one in every ten thousand casks has the elusive quality, character and flavor to deliver the' remarkable signature taste of Johnnie Walker Blue Label. An exceptional whisky for exceptional occasions, you cannot go wrong with this supple and enchanting scotch. Drop by for a wee dram and we'll engrave your bottle for free with purchase.
The Macallan In-Store Tasting and Bottle Engraving Event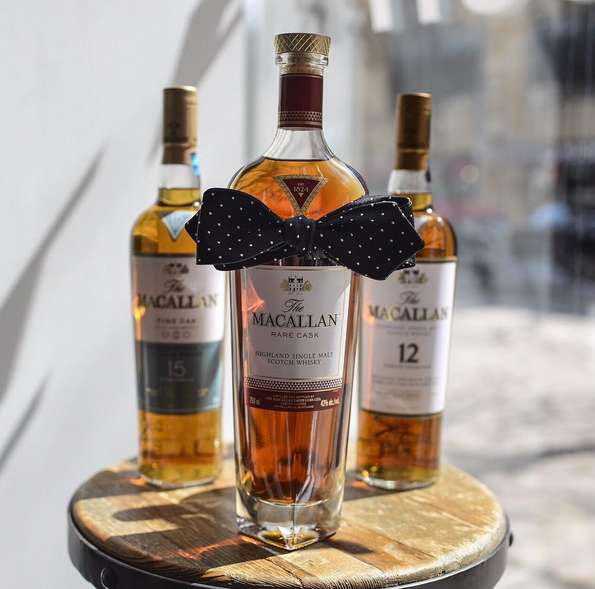 On Friday, June 17th, from 3 to 5 pm, come and purchase The Macallan, one of the first distilleries in Scotland to be legally licensed, for dad. Since its debut in 1824, it has built a reputation as one of the world's leading single malt whiskies. The Whisky Maker and his team nose thousands of samples every year to create The Macallan expressions recognized around the world. Today it has become one of the most sought-after whiskies for collectors. Pick up a bottle for that special someone and have it engraved for free.
Glenlivet In-Store Tasting and Bottle Engraving Event
On Saturday, June 18th from 2 to 4pm, come in and find your favorite scotch from Glenlivet, known worldwide for setting the standard in taste and quality. Since 1824, the team at Glenlivet has been perfecting their techniques, and almost 200 years on, their six-stage process still reflects the original thinking of founder, George Smith. Pick up a bottle for a gift, and one for yourself too! Free engraving with purchase.
Subscribe to discover the best kept secrets in your city