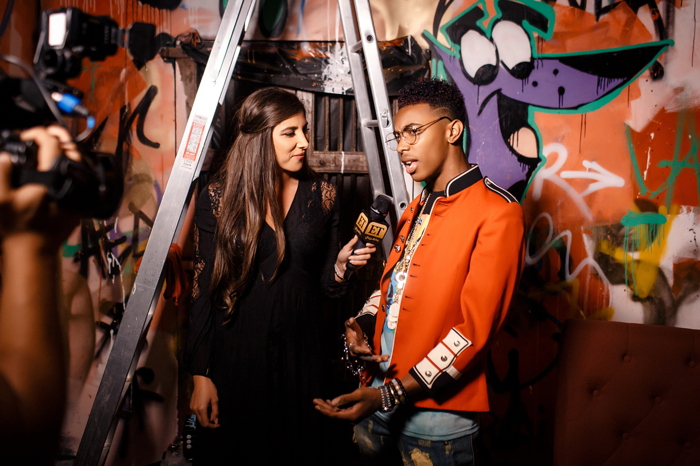 On April 6th, Avant Gallery held the opening reception for "The Wonderful World of Skyler Grey" at Coya's member's club at the Four Seasons Resort in Dubai, the venue for the artist's first exhibition in the region. Skyler Grey has become known as a superstar child prodigy having recently turned 16-years-old, with some cheekily referring to him as "The Fresh Prince of Street Art" or "Young Basquiat". Avant Gallery will be showing his new collection that includes works on canvas and paper depicting superhero and classic cartoon characters, as well as high-end fashion labels such as his now-popular HER (Hermes) series, for which he specifically created city-centric original versions featuring the word "Dubai". Coya also commissioned Skyler to create a wall mural which will become a permanent installation in their member's club.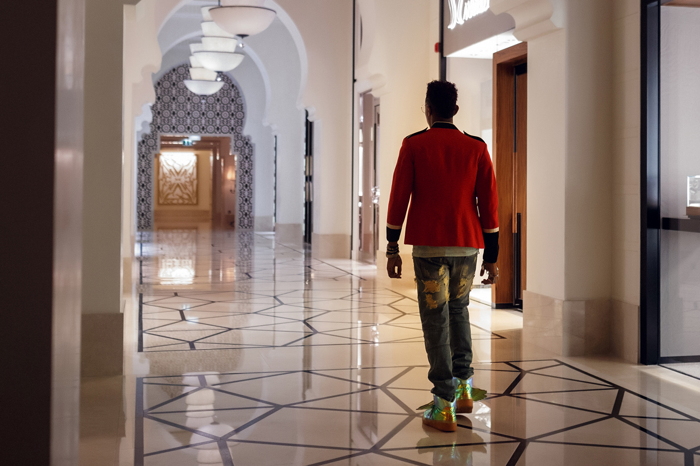 Prior to the opening reception, HRH Mohammad Bin Zayed, ruler of the UAE, stopped by the venue and was able to hold a meet and greet with the artist, who presented an original painting to the Emirati royal. During the evening, the opening reception attracted a capacity crowd of local collectors and social scene glitterati, and by the end of the night the majority of the works on display were sold out. The exhibition, however, will still be on view at the member's club as well as the Four Season hotel's grand lobby through May 18th.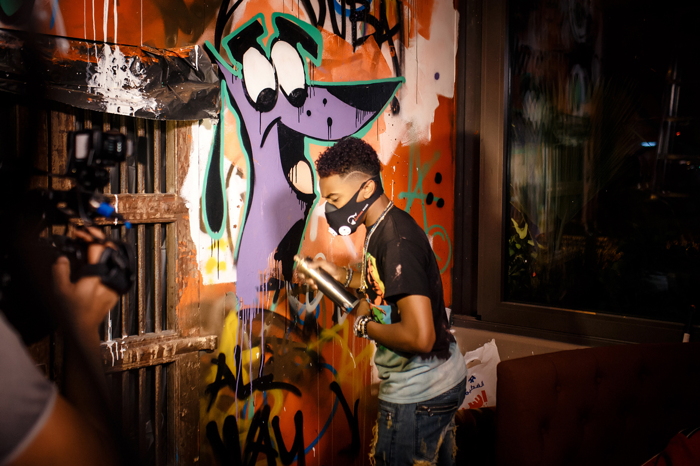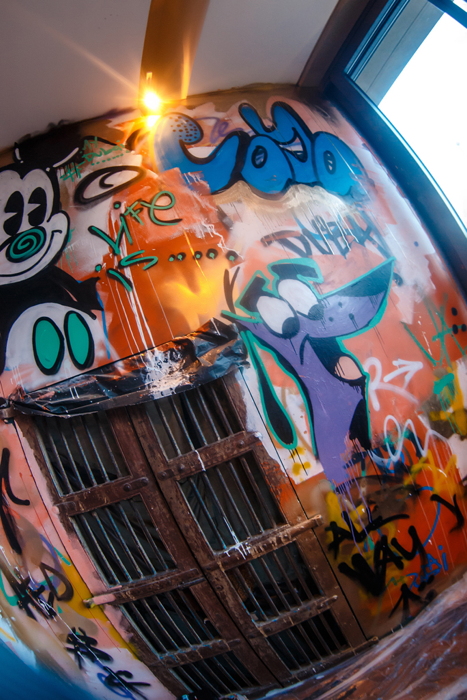 During his stay in the city, Skyler will be giving an artist talk at the World Art Dubai fair, and on Saturday, April 9th, Skyler Grey will be creating a dedication painting on the top of the Burj Khalifa, the tallest building in the world, as part of a special invitation from the Visit Dubai organization.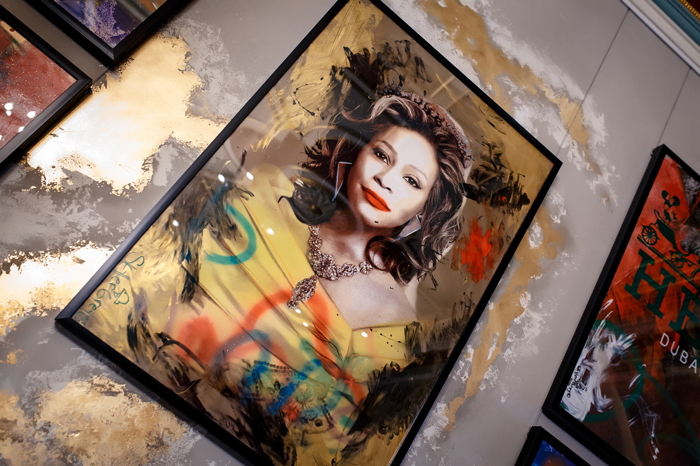 Subscribe to discover the best kept secrets in your city