Photo Credit: BFA
Stacey Bendet brought her alice + olivia brand to L.A. for an unprecedented fashion event this week: the line's first-ever See-Now-Buy-Now runway show.
The show, held the Wednesday before Coachella, featured the highly anticipated alice + olivia x Grateful Dead capsule collection paired with limited edition items from the Spring 2016 collection.
The event, held at Neuehouse Hollywood, featured music by The Dolls and Ana Calderon. It was attended by a slew of Tinseltown's favorite fashionistas (and fashionistos) such as Emily Ratajakowski, Kourtney Kardashian, Anna Paquin, Lindsey Vonn, Lydia Hearst, Moby, Mischa Barton, Holland Roden, Neiman Marcus' Senior Vice President and Fashion Director Ken Downing, Eliza Dushku, Garcelle Beauvais, Jennifer Morrison and Whitney Port. 
Bendet, the CEO & Creative Director of the New York-based contemporary clothing company, has spent months working to assemble a curated offering of Buy-Now items to send down the runway that would indeed meet her consumers' behaviors and needs. 
"I hope to inspire consumers worldwide to kick off their festival season with alice + olivia," she said, adding, "a See-Now-Buy-Now runway show is something I have been wanting to do for a few seasons but it took time to feel out when and where felt right…I wanted what I showed on that runway to be relevant to what consumers actually want to wear, now. I came up with the idea to have the show around Coachella and have the runway looks be based upon things that every girl would want to wear to a music festival." 
Twelve exclusive styles became available on www.aliceandolivia.com, www.neimanmarcus.com and www.cusp.com as soon as the show began at 7 PM PST on Wednesday, April 13, 2016; most are now sold out. Neiman Marcus Beverly Hills will also have a selection of the runway styles, along with several exclusive items, which include two alice + olivia X Grateful Dead pieces.
Photo Credit: BFA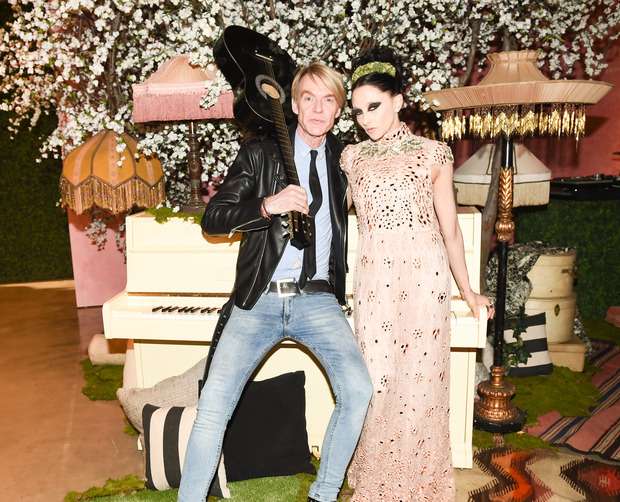 The alice + olivia LA runway show 1
Ken Downing, Stacey Bendet
Photo Credit: BFA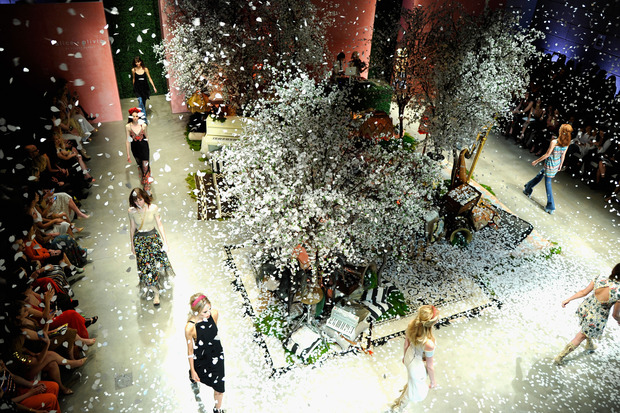 The alice + olivia LA runway show 2
The runway
Photo Credit: John Sciulli/Getty Images for alice + olivia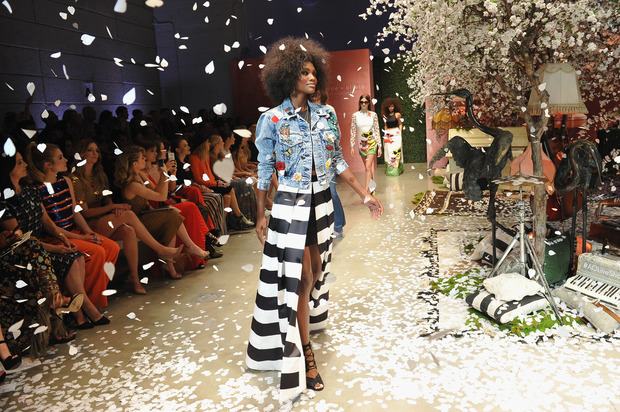 The alice + olivia LA runway show 3
The Grateful Dead collection
Photo Credit: Donato Sardella/Getty Images for alice + olivia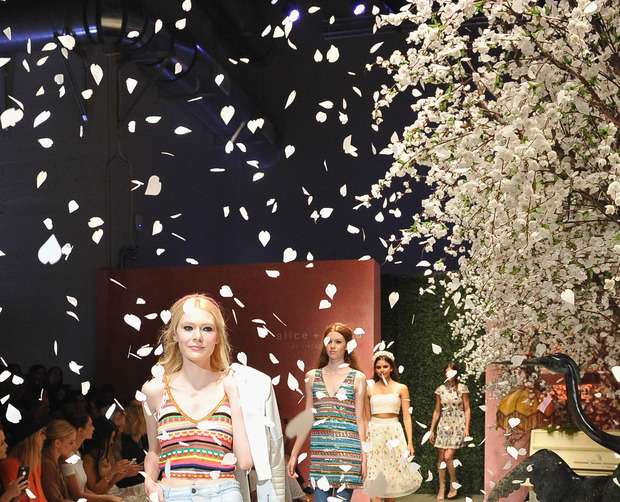 The alice + olivia LA runway show 4
Models walk the runway during the alice + olivia by Stacey Bendet Los Angeles Runway Show at NeueHouse
Photo Credit: Donato Sardella/Getty Images for alice + olivia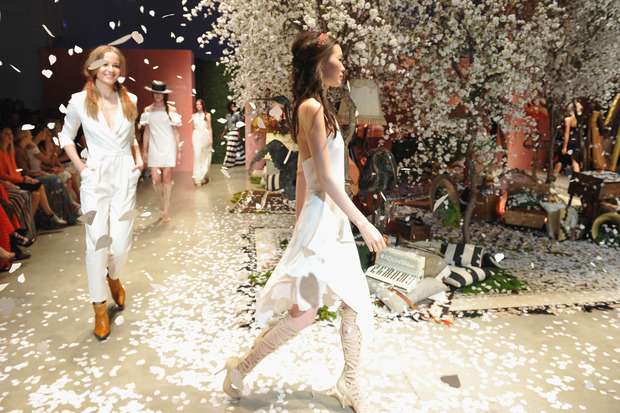 The alice + olivia LA runway show 5
Models walk the runway during the alice + olivia by Stacey Bendet Los Angeles Runway Show at NeueHouse
Photo Credit: Donato Sardella/Getty Images for alice + olivia