CATEGORY: A-LIST ATHLETES
KOBE BRYANT
WHAT MAKES HIM HAUTE
Kobe Bryant may be retiring this year, but that doesn't mean he doesn't earn a place on our list: the man is an NBA legend. In his 20 years with the Los Angeles Lakers—the only team, incidentally, that he has ever played for—he has broken a plethora of records. He is a 16-time All-Star, a 17-time member of the All-NBA Team, a 15-time member of the All-Defensive Team and two-time Olympic medal holder. Last season, he became just the fourth player in NBA history to reach the 32,000-point plateau. Bryant, an ambassador for the Swiss watch brand Hublot, is also the co-founder of the Kobe & Vanessa Bryant Family Foundation, an organization that is dedicated to improving the lives of youth and families in need. In 2016, he received his own theme song, courtesy of Nike and Grammy-winning jazz artist Robert Glasper.
MISTY COPELAND
WHAT MAKES HER HAUTE
Misty Copeland made history in 2015 as the first African American female principal dancer in the prestigious American Ballet Theatre, performing Odette/ Odile in the ABT's Metropolitan Opera House spring season in June 2015, as well as debuting as Juliet in Romeo & Juliet. As befitting a woman who has made history, she has the endorsements to prove it: past and present brands she's promoted have included American Express, Seiko, COACH and Diet Dr. Pepper. She became one of the faces of Under Armour's "I Will What I Want" campaign as well in 2014.
CHRIS PAUL
WHAT MAKES HIM HAUTE
Chris Paul isn't just one of the best basketball players in the world, he's also one of the most philanthropic. The Los Angeles Clippers captain—named NBA Rookie of the Year (2006) and NBA All-Star Game MVP (2013)—is also an nine-time NBA All Star, five-time All-Defensive First Team and a two-time Olympic gold medalist (2008, 2012). When he's not playing ball, he gives back through his Chris Paul Family Foundation. The point guard, whose endorsement portfolio includes Jordan Brand, State Farm Insurance, Muzik, is also the National Basketball Players Association President as well.
MARIA SHARAPOVA
WHAT MAKES HER HAUTE
Maria Sharapova is the total package. She's a world-renowned tennis star with five ITF Grand Slam tournaments and 35 WTA singles titles. Off the court, Sharapova's star power leads her to endorse brands like Nike, Porsche, Tag Heuer, Evian, American Express, Supergoop, Head and Avon. The Russian beauty is also philanthropic: in 2007, she became a Goodwill Ambassador for the United Nations Development Programme and has donated more than one million dollars to Chernobyl-related projects. Through her Maria Sharapova Foundation, she commits herself to helping children around the world. Her candy company, Sugarpova, is rapidly growing and will soon be expanding into the chocolate business.
CATEGORY: ALL IN THE FAMILY
BELLA, GIGI AND MOHAMED HADID
WHAT MAKES THEM HAUTE
Mohamed Hadid has been a force in real estate development for over 30 years, earning the bulk of his net worth building mega-mansions and the hotels of the Ritz-Carlton chain through his company, Hadid Development. Last year, he developed the $195 million Beverly Hills manse Palazzo di Amore. His daughters, Gigi and Bella (their mother is his ex-wife, Yolanda of The Real Housewives of Beverly Hills fame), are currently two of the biggest fashion models in the industry. Gigi is the newest face of Tommy Hilfiger and is also designing a capsule collection for the brand.
CHRIS AND LIAM HEMSWORTH
WHAT MAKES THEM HAUTE
These two hunky Australian brothers have taken Hollywood by storm. Chris, the elder, has become an action hero with roles like Thor in The Avengers, Red Dawn, In the Heart of the Sea and Snow White and the Huntsman. Next up, the Tag Heuer spokesman will reprise his role as Thor in Avengers: Age of Ultron. His younger brother Liam, in addition to starring in the popular Hunger Games franchise, is also the star of the upcoming Independence Day sequel, Resurgence.
RASHIDA AND QUINCY JONES
WHAT MAKES THEM HAUTE
Quincy Jones is an icon in the entertainment industry. The record producer, arranger, composer, television producer, film producer, instrumentalist, magazine founder, record company executive, humanitarian and jazz trumpeter has a career spanning six decades, a record 79 Grammy Award nominations and 27 Grammy wins, including a Grammy Legend Award. He has, quite deservedly, been inducted into the Rock and Roll Hall of Fame. His daughter, Rashida Jones, is not only an actress, appearing in shows like Parks and Recreation and films like I Love You, Man, but is also a comic book author, film producer and screenwriter. Jones, along with Will McCormack, was chosen to pen Pixar Animation's upcoming Toy Story 4. She is now starring in the new TBS comedy series, Angie Tribeca.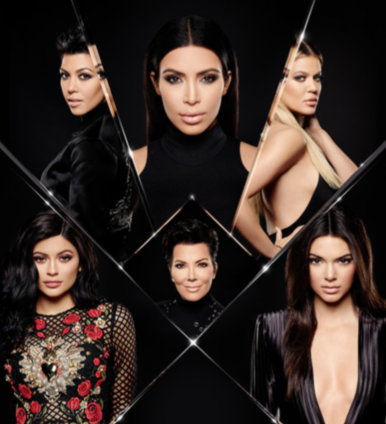 THE KARDASHIANS
WHAT MAKES THEM HAUTE
Kris, Kourtney, Kim, Khloé, Kendall and Kylie: these are the women who comprise America's most famous family. After rising to fame on the E! reality show Keeping Up with the Kardashians, the Kardashian-Jenner clan have become a brand themselves. Whether it's launching her own jewelry line (Kris), co-creating the kids fashion line Kardashian Kids (Kourtney), creating one the world's most popular games in the App Store (Kim), writing a New York Times best-selling book (Khloé), becoming one of the world's most successful models (Kendall) or being named one of TIME magazine's most influential teens (Kylie), these ladies have done it all. All we can say to this family is: kudos!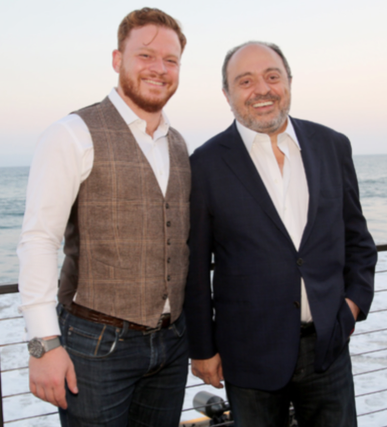 GREG AND JOHN SIMONIAN
WHAT MAKES THEM HAUTE
John Simonian is the most important man in the SoCal timepiece community. As the owner of four Westime boutiques, he carries a range of collectors' dream pieces from the likes of Breitling and Audemars Piguet. He is also the CEO of Richard Mille Americas, the partner behind the Richard Mille boutiques in Beverly Hills, Bal Harbour, Las Vegas and Aspen, as well as Audemars Piguet boutiques in Beverly Hills and Las Vegas, and Hublot boutiques in Beverly Hills and San Francisco. As President of Westime, his son, Greg, oversees all operations for the Westime Group's boutiques, as well as sales, marketing and philanthropic programs on a corporate level.
CATEGORY: THE BILLIONAIRE'S CLUB
STEVE BALLMER
WHAT MAKES HIM HAUTE
In 2014, Ballmer became the owner of the Los Angeles Clippers after former owner Donald Sterling was asked to relinquish his claim to the team. He retired as the CEO of Microsoft, a position he had held for 14 years, in 2014, but remains the company's largest individual shareholder. During his tenure at the company, Microsoft grew from almost nothing to a company that employed over 100,000 people, made almost $80 billion in revenue and was the third most profitable company in the United States.
DONALD BREN
WHAT MAKES HIM HAUTE
As Irvine Company chairman, Donald Bren has been involved in California real estate as a planner, builder and long-term investor for more than 50 years. He has played a leading role in the master planning of Irvine, is a board member and life trustee of the Los Angeles County Museum of Art and California Institute of Technology. In 2004, he received the University of California Presidential Medal for his contributions to higher education. In 2014, Bren gave 2,500 acres of open space to the County of Orange. He is the country's richest real estate developer.
DR. DRE AND JIMMY IOVINE
WHAT MAKES THEM HAUTE
Dr. Dre and Jimmy Iovine are now two of the richest men in music thanks to a deal they inked with Apple Inc. The music moguls have sold their wildly popular company, Beats by Dre headphones, to the tech giant to the tune of $3 billion. This is the latest coup in their careers. Dr. Dre—née Andre Romelle Young—founded Aftermath Entertainment and previously owned Death Row Records, while Iovine is responsible for co-founding Interscope Records. In 2015, Dr. Dre released a new album in conjunction with the smash hit Straight Out of Compton, and Iovine married model Liberty Ross.
LARRY ELLISON
WHAT MAKES HIM HAUTE
Larry Ellison is haute in so many different ways that we might not be able to list them all. He made headlines after stepping down as CEO at Oracle, the company he founded in 1977, and stepping into the roles of executive chairman and chief technology officer. Ellison currently has his hands full renovating Lanai, the Hawaiian island he purchased in 2012. He's also busy with his philanthropic interests, which include the Gates Foundation, among others. In his free time, he also backs America's Cup winner Oracle Team USA.
STAN KROENKE
WHAT MAKES HIM HAUTE
Three cheers for billionaire sports magnate E. Stanley "Stan" Kroenke, the man responsible for bringing the NFL
back to Los Angeles (his St. Louis Rams have now become the Los Angeles Rams). Kroenke is the owner of Kroenke Sports & Entertainment. HeplacedtheNBA'sDenver Nuggets and the NHL's Colorado Avalanche in a family trust as a part of the move to Los Angeles, and he owns the MLS' Colorado Rapids and the NLL's Colorado Mammoth. He is also the largest shareholder of the English football club Arsenal. He is married to Ann Walton Kroenke, the daughter of Walmart co-founder James "Bud" Walton.
ANTHONY PRITZKER
WHAT MAKES HIM HAUTE
Tony Pritzker is best known as the co-founder and managing partner of Pritzker Group, an investment firm comprised of three professional investment teams in the areas of middle-market acquisitions, technology venture capital and asset management. The firm acquired three companies in the summer of 2015, including an aerosol manufacturer, a packaging maker and an environmental remediation company. For more than a decade, the heir to the Hyatt Hotel fortune has been a driving force in the Los Angeles community, chairing UCLA's Institute of Environment and Sustainability and UCLA Centennial Campaign, as well as serving on the boards of The Hammer Museum, LACMA and Foster Care Counts.
HAIM AND CHERYL SABAN
WHAT MAKES THEM HAUTE
Haim and Cheryl Saban are a power couple in every sense of the word. He is the chairman and CEO of Saban Capital Group, Inc., the chairman of Univision, a trustee of the Brookings Institution and Chairman of The Saban Forum. She is a writer, Ph.D., psychologist,philanthropist,women's rights activist, former U.N. representative and owner of Cheryl Saban Designs, West Hollywood's unique boutique Shop on Nemo Street. Together, they started the Saban Family Foundation, which supports medical, children's and educational programs in the United States and to address unmet societal needs in Israel.
PATRICK SOON-SHIONG
WHAT MAKES HIM HAUTE
Patrick Soon-Shiong is attempting to revolutionize the field of healthcare through his company, NantWorks. In July of 2015, the healthcare software firm Allscripts Healthcare Solutions invested $200 million into his Nant Health, one of Nant Works' ten subsidiaries; it is now valued at $2 billion. The surgeon, businessman and entrepreneur is also a co-owner of the Los Angeles Lakers. With an estimated worth of $14.5 billion, he is said to be the richest man in Los Angeles—which is no easy feat with such a surplus of wealth in the City of Angels.
CATEGORY: COMEDIC RELIEF
JAMES CORDEN
WHAT MAKES HIM HAUTE
British comedian James Corden has been making waves in L.A. since succeeding Craig Ferguson as the host of the late-night television show The Late Late Show with James Corden on CBS in 2015. Corden is so much more than a TV host, the renaissance man is a Tony Award-winning performer on Broadway, a BAFTA-winning star of a UK television series, a feature film actor, and an acclaimed host, writer, and producer in several genres of television. This year he will host the 70th Annual Tony Awards.
SETH ROGEN
WHAT MAKES HIM HAUTE
Everyone knows that Seth Rogen is a hilarious actor—you need only see him in films like Superbad and Knocked Up to know it. The Canadian star, who got his start in Judd Apatow's short-lived TV series Freaks and Geeks as well as writing for Da Ali G. Show, has also written a plethora of films such as Pineapple Express and This is the End; he even directed the latter, along with 2015's The Interview. With his wife, Lauren Miller-Rogen, the funnyman is responsible for co-creating Hilarity for Charity, an organization dedicated to Alzheimer's research.
WILL FERRELL
WHAT MAKES HIM HAUTE
Since appearing on Saturday Night Live in the mid-1990s, Will Ferrell has done nothing but make others laugh in films like Anchorman: The Legend of Ron Burgundy, Step Brothers, Elf and Old School. The funnyman is also an Emmy winner for his work on SNL, and earned two Golden Globe nominations for his work in The Producers and Stranger Than Fiction. Ferrell is so much more than funny, too: he is the co-founder of the streaming video website "Funny or Die," founder of the Cancer for College charity and the new co-owner of the Los Angeles Football Club. He received his Hollywood Walk of Fame star in 2015.
KEVIN HART
WHAT MAKES HIM HAUTE
Kevin Hart makes it his business to make you laugh. The actor, comedian, writer and producer is hilarious—a fact that hasn't gone unnoticed by Hollywood heavyweights. After starting a successful career in standup, he released several comedy albums, including "Seriously Funny" in 2010 and "Laugh at My Pain" in 2011. He has also appeared in successful films like Think Like a Man, Ride Along, About Last Night and Little Fockers. In early 2016, he'll release two films: Central Intelligence with Dwayne Johnson, and Ride Along 2 with Ice Cube.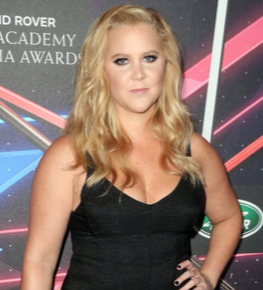 AMY SCHUMER
WHAT MAKES HER HAUTE
Let's just call 2015 what it was: the year of Amy Schumer. The stand-up comedian, writer, actress and producer responsible for creating the five-time Emmy nominated sketch comedy series Inside Amy Schumer became America's 'It' girl this year after starring in the comedy Trainwreck, for which she received a Writers Guild of America Award nomination and a Golden Globe Award nomination for Best Actress. She is currently writing a script with new pal Jennifer Lawrence.
CATEGORY: THE DIRECTORS
KATHRYN BIGELOW
WHAT MAKES HER HAUTE
Kathryn Bigelow is a trailblazer. She is the first woman ever to win a Best Director Oscar (she did so in 2010 for the Oscar-winning film The Hurt Locker). Her directorial follow-up was the equally provocative Zero Dark Thirty, which earned Bigelow an Oscar nomination as a producer. She is currently working
on another project with her Zero Dark Thirty and The Hurt Locker screenwriter Mark Boal. Additionally, this ground breaker also sits on the Academy of Motion Pictures Arts and Sciences' Board of Governors.
AVA DUVERNAY
WHAT MAKES HER HAUTE
Ava DuVernay is one of the most prolific female directors in the entertainment industry. Her 2014 film Selma was nominated for the Academy Award for Best Picture, while her 2012 dramatic feature Middle of Nowhere earned her the Sundance Film Festival Best Director Award. The industry vet, who worked as a marketer and publicist for 14 years before directing her first film, the 2008 hip hop documentary This Is the Life, is also the founder of ARRAY, a community-based distribution collective dedicated to the amplification of films directed by women and people of color. She sits on the board of both Film Independent and the Sundance Institute.
RON HOWARD
WHAT MAKES HIM HAUTE
Who isn't wowed by the great Ron Howard? The director is responsible for directing Frost/Nixon, Apollo 13, The Da Vinci Code, Parenthood and A Beautiful Mind, which earned him an Academy Award for Best Director and Best Picture in 2001. He is the co-founder of Imagine Entertainment with pal Brian Grazer, and the producer and narrator of the beloved Fox/Netflix comedy series Arrested Development. In 2003, he was awarded the National Medal of Arts and was inducted into the Television Hall of Fame in 2013. He has two stars on the Hollywood Walk of Fame for his contributions to the worlds of film and television, and even has an asteroid—Asteroid 12561 Howard— named after him.
ALEJANDRO GONZÁLEZ IÑÁRRITU
WHAT MAKES HIM HAUTE
At the moment, there's no man who's more of a sure thing in Hollywood than Alejandro González Iñárritu. He has directed six feature films, including Amores Perros, 21 Grams, Babel, Biutiful, Birdman or (The Unexpected Virtue of Ignorance) and The Revenant, which have garnered him accolades including three Academy Award wins for Birdman in 2015. The Revenant has dominated the Oscar race again this year, leading the pack with 12 nominations including the win for Best Director. Iñárritu is also the first Mexican director to win the Directors Guild of America Award, the Academy Award for Best Director and the Prix de la mise en scene at the Cannes Film Festival.
BRETT RATNER
WHAT MAKES HIM HAUTE
Brett Ratner is taking Hollywood by storm. The film director, producer, music video director and photographer best known for movies like Rush Hour, X-Men: The Last Stand and Tower Heist, formed RatPac with billionaire James Packer with a first-look deal at Warner Bros. in addition to forming RatPacDune Entertainment with financier Steven Mnuchin and co-financing Warner Bros.' upcoming slate of films. In 2016, he'll release True Crimes, a crime drama starring Jim Carrey and Charlotte Gainsbourg. Ratner is also an accomplished photographer.
QUENTIN TARANTINO
WHAT MAKES HIM HAUTE
Quentin Tarantino made headlines in 2014 when he said that his tenth film, the spaghetti-western The Hateful Eight, will be his final film so that he can focus on writing novels and film literature. It remains to be seen if this shocking statement rings true for the two-time Academy Award winner, two-time BAFTA Award winner, two-time Golden Globe winner and Palme d'Or holder who is responsible for some of the most non-linear films of our time including Inglorious Bastards, Pulp Fiction and Reservoir Dogs. Regardless of what he decides to do, we know he'll still remain in film as he's the owner of Los Angeles' New Beverly Cinema.
CATEGORY: THE HITMAKERS
TAYLOR SWIFT
WHAT MAKES HER HAUTE
Thanks to Taylor Swift, the world, en masse, began using the term 'squad' to refer to their group of friends in 2015. Such is her power. With a group of pals that includes everyone from Selena Gomez to Blake Shelton to Emma Stone to Lena Dunham, it seems as if the country-pop crossover star has made almost every famous face on the planet her friend. Her likability isn't her only defining characteristic, of course: she has ten Grammy Awards, an Emmy, eight Academy of Country Music Awards, 23 Billboard Music Awards, 19 American Music Awards and nine Country Music Association Awards to keep her warm at night.
GWEN STEFANI
WHAT MAKES HER HAUTE
Gwen Stefani is the woman who can do it all. She started off as the frontwoman of the massively popular band No Doubt, before embarking on a successful solo career. She has won almost 50 awards, including three Grammys. In 2003, she debuted the high-end fashion line L.A.M.B. and expanded the collection with her Harajuku Lovers and GX lines. Her empire also includes a range of fragrances. Additionally, she is a judge and music mentor on NBC's The Voice.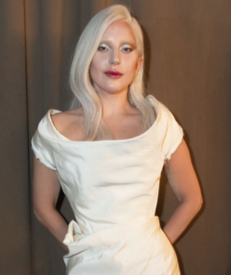 LADY GAGA
WHAT MAKES HER HAUTE
Lady Gaga—née Stefani Joanne Angelina Germanotta— has undeniable star power. She is one of the best-selling singers of all time, currently holding six Grammy Awards and the Songwriters Hall of Fame's Contemporary Icon Award (she was the first artist ever to win); she even has an Oscar nomination for Best Song. She's also prominent in the world of fashion, which is proven thanks to the Fashion Icon lifetime achievement award she received from the Council of Fashion Designs of America in 2011. In 2016, she won her first-ever Golden Globe for acting in Ryan Murphy's FX series, American Horror Story: Hotel. In 2012, she launched the non-profit Born This Way Foundation.
DAVID FOSTER
WHAT MAKES HIM HAUTE
David Foster is a tour de force in the music community. The Verve Music Group chairman is a 16-time Grammy winning producer, composer, songwriter and arranger who has produced records for just about every major musician from Whitney Houston, Seal, Chicago, Barbara Streisand and Jennifer Lopez to Madonna, Rod Stewart, Michael Jackson and Beyoncé Knowles. He spent the last year working on the just-released We Love Disney compilation album featuring Ariana Grande, Gwen Stefani and Ne-Yo and this year will produce albums from Jordan Smith and Carla Bruni.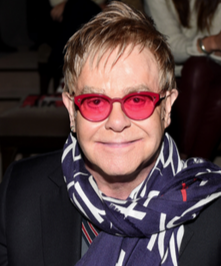 ELTON JOHN
WHAT MAKES HIM HAUTE
Elton John is more than a musical icon. He is a leader, a trailblazer and a philanthropist. With a career that has spanned five decades, he's sold over 300 million albums, making him one of the top-selling artists in the world. He is, naturally, a Rock and Roll Hall of Fame inductee as well as a six-time Grammy winner, and has even received knighthood status from Queen Elizabeth II for his commitment to charity. Speaking of which, since its inception in 1992, his Elton John AIDS Foundation has raised more than $350 million for HIV prevention, treatment and advocacy programs across the globe.
CATEGORY: THE JACKS-OF-ALL TRADES
JUDD APATOW
WHAT MAKES HIM HAUTE
Judd Apatow is taking over Hollywood, one comedy at a time. The man responsible for Knocked Up, Get Him to the Greek, Superbad and Pineapple Express is currently developing projects though his film company, Apatow Productions. The triple threat director, producer and writer will release PeeWee's Big Holiday with Joe Manganiello for Netflix, Andy Samberg's Lonely Island feature film and a new HBO comedy starring comedian Pete Holmes.
J.J. ABRAMS
WHAT MAKES HIM HAUTE
J.J. Abrams is responsible for the third highest-grossing film of all time, Star Wars: The Force Awakens (which he also directed and co-wrote). The writer, director, producer and composer is also responsible for TV shows such as Felicity, Alias and Lost, the last of which earned him two Emmy Awards. He is currently spending his time working on franchise follow-ups including Star Trek Beyond and Star Wars Episode VIII.
GEORGE CLOONEY
WHAT MAKES HIM HAUTE
George Clooney is the hautest of the haute. The eight-time Oscar nominee and two-time winner isn't just a triple-threat actor, director, writer and producer— he's also an A-list humanitarian, having founded the organization Not On Our Watch—and who also actively fights for human rights in Sudan, among other causes. He is also the co-founder of Casamigos tequila alongside business partners Rande Gerber and Michael Meldman.
JAMES FRANCO
WHAT MAKES HIM HAUTE
James Franco is the ultimate jack-of-all-trades. He has written a plethora of books, directed and produced a variety of films, has his own web series and even inked a recording deal with his band, Daddy. He has taught college classes while simultaneously earning a variety of degrees. He is an artist, a poet and a philanthropist. Did we mention that he's also a Golden Globe Award winner and an Oscar nominee?
RYAN MURPHY
WHAT MAKES HIM HAUTE
Ryan Murphy has created three of the most popular series on television, including Nip/Tuck, Glee and American Horror Story. The two-time Emmy winning screenwriter, director and producer recently released the mini-series The People v. O.J. Simpson. In October of 2015, Murphy, who is also an activist, received the Award of Inspiration from the Foundation for AIDS Research.
KEVIN SPACEY
WHAT MAKES HIM HAUTE
Kevin Spacey is a Julliard-trained actor, director, producer and comedian as well as a two-
time Academy Award winner responsible for helming London's Old Vic theatre as its artistic director from 2004 until 2015. He has decided to focus on other pursuits including teaching (the online Masterclass) and will step into his new role as the chairman of Relativity Studios. He also finds time to star on House of Cards, the Netflix series that has earned him a Golden Globe as well as two consecutive SAG Awards.
WOLFGANG PUCK
WHAT MAKES HIM HAUTE
The Austrian-born restaurateur and chef has built a culinary em- pire that extends across the globe. His Los Angeles eateries alone are institutions, including his fêted Beverly Hills eatery, Spago, as well as WP24 and Cut. Puck has also penned seven cookbooks, appeared on a variety of cooking shows such as Iron Chef America: Battle of the Masters, has catered the Academy Awards' post- dinner, The Governors Ball, for over 20 years. He is also active in philanthropic endeavors and was inducted into the Culinary Hall of Fame in 2013.
RYAN SEACREST
WHAT MAKES HIM HAUTE
Ryan Seacrest is hands-down the hardest-working man in Hollywood thanks to his American Idol hosting duties; his syndicated radio show, "On Air With Ryan Seacrest"; and his work producing shows like Keeping Up With the Kardashians through his own Ryan Seacrest Productions. He has also launched his first fashion line, Ryan Seacrest Distinction, and is an investor in media and technology companies like Pinterest. Somehow he still finds time for phlanthropy through his Ryan Seacrest Foundation.
SEAN PENN
WHAT MAKES HIM HAUTE
Sean Penn is much more than an actor. The two-time Oscar winner (Mystic River and Milk) is also a director and producer of films such as Into the Wild. Though entertainment is in his blood—he directed Charlize Theron and Javier Bardem in the upcoming drama The Last Face—his focus is predominantly on his J/P Haitian Relief Organization. For his philanthropic efforts, Penn was named Ambassador at Large for Haiti and was also presented with the 2012 Peace Summit Award at the 12th World Summit of Nobel Peace Laureates.
STEVE TISCH
WHAT MAKES HIM HAUTE
Steve Tisch is an anomaly. The film and television producer, philanthropist and businessman is also the chairman and Executive Vice President of the New York Giants, the NFL team co- owned by his family. He is the only person in the history of the world with an Oscar (for Forrest Gump) and a Super Bowl ring. Tisch splits his time between New York and Beverly Hills, where he is a partner in Escape Artists.
CATEGORY: THE LEADING LADIES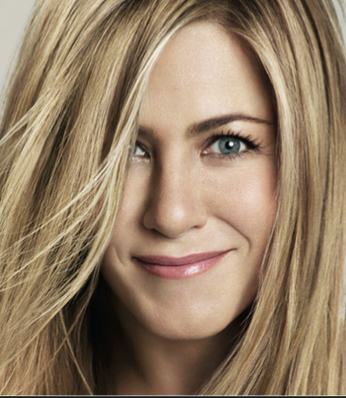 JENNIFER ANISTON
WHAT MAKES HER HAUTE
Jennifer Aniston is one of the most recognized faces on the planet thanks to her '90s-era sitcom, Friends, as well as a string of feel good romantic comedies, one of which she'll replicate this year in Gary Marshall's Mother's Day, as well as the films Yellow Birds and Office Holiday Party. Aniston, who married Justin Theroux in 2015, is also the co-founder of production company Echo Films, as well as the hair care line Living Proof. She is currently the face of Smart Water and Aveeno.
JESSICA CHASTAIN
WHAT MAKES HER HAUTE
Jessica Chastain is red hot—and we're not talking about her hair. This two-time Academy Award nominee (for The Help in 2011 and Zero Dark Thirty in 2012) is one to beat. The Piaget spokesperson and upcoming star of The Huntsman sequel, Winter's War, also teamed up with Queen Latifah, Juliette Binoche and Catherine Hardwicke this year to launch the production company We Do It Together, with programming by and about women.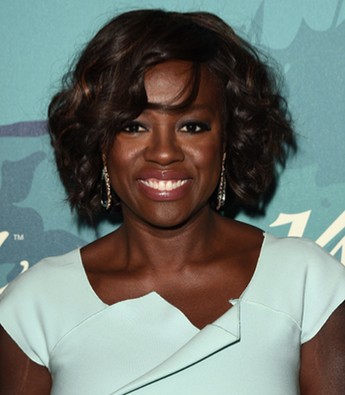 VIOLA DAVIS
WHAT MAKES HER HAUTE
Viola Davis is a Tony Award winning actress who also accomplished a ground-breaking feat in 2015 when she became the first African American woman, as well as the first black woman of any nationality, to win the Emmy Award for best actress for her role in the ABC drama How to Get Away with Murder. The role also won her a SAG Award. Next up: a pivotal role in the highly anticipated action film Suicide Squad.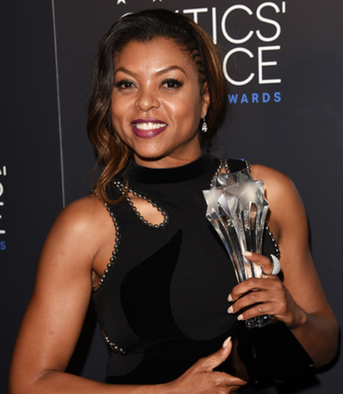 TARAJI P. HENSON
WHAT MAKES HER HAUTE
Taraji P. Henson is one of the hottest tickets on television, which is abundantly clear to everyone, as the star won the Golden Globe Award for Best Actress in a Television Series Drama this year for her role as Cookie Lyon in the Fox show, Empire. The actress, who is an active supporter of PETA, also won a Critics' Choice Television Award for Best Actress in a Drama Series in the role, as well as earning an Emmy nomination. This year, she'll also appear on the big screen in the crime drama Term Life with Vince Vaughn, Jon Favreau and Hailee Steinfeld.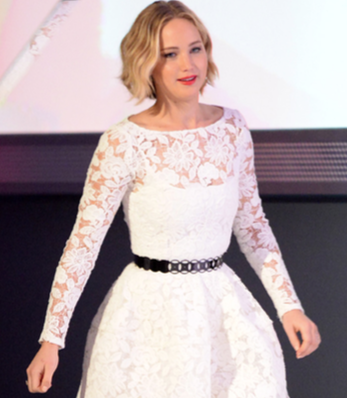 JENNIFER LAWRENCE
WHAT MAKES HER HAUTE
Jennifer Lawrence is, hands down, America's sweetheart. The world is her oyster. Given the fact that she has already won one of four Oscar nominations over the span of five years, including her most recent role as Joy Mangano in David O. Russell's drama, Joy, and has starred in two of the biggest movie franchises around (The Hunger Games and X-Men), she clearly has a winning formula. She is currently filming the sci-fi/adventure film Passengers with 'It' man Chris Pratt. It's easy to see why J-Law, who is also the face of Dior, has discovered the secret recipe for success.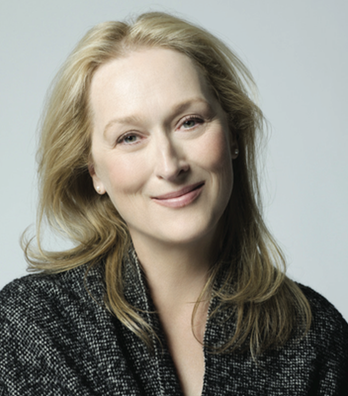 MERYL STREEP
WHAT MAKES HER HAUTE
Meryl Streep might just be the greatest living actress today. You only need to look at the variety of her roles and the sheer number of accolades she has to see the truth of that statement. She has been nominated for 19 Academy Awards total—starting with the 1979 film, The Deer Hunter—and has won three for her work in The Iron Lady, Sophie's Choice and Kramer vs. Kramer. Streep has more nominations than any other actor in the history of the Oscars and The Golden Globes.
BEN AFFLECK
WHAT MAKES HIM HAUTE
As a two-time Oscar winner and three- time Golden Globe winner, Ben Affleck naturally has the cream of the crop when it comes to Hollywood projects, which would explain his recent turn in David Fincher's Gone Girl and as the Caped Crusader in Zack Snyder's upcoming Batman v Superman: Dawn of Justice. Ben isn't just focused on making, directing, writing and producing films, however; a major part of his life is his work with the Eastern Congo Initiative, an organization he founded in 2010 in support of the people of eastern Congo.
BRADLEY COOPER
WHAT MAKES HIM HAUTE
It's hard to believe that Bradley Cooper wasn't always a leading man (though we still fondly remember his unrequited love for Jennifer Garner in Alias). The four-time Academy Award nominee (three for acting and one for producing) and Tony nominee has had a massive last few years thanks to roles in David O. Russell films like American Hustle, Joy and Silver Linings Playbook. In 2016, he'll focus on producing: he and Todd Phillips, his director in The Hangover, signed a three- year, first-look deal with Warner Bros. in 2014; they will release the film War Dogs this summer.
LEONARDO DICAPRIO
WHAT MAKES HIM HAUTE
Leonardo DiCaprio isn't just an A-list actor—this six-time Oscar nominee who finally picked up his first Oscar this year for The Revenant is also a man who is tirelessly committed to creating change. Some of the work he's done through his Leonardo DiCaprio Foundation include a $2 million grant to Oceans 5 and a $3 million grant to Oceana, as well as a $1 million donation to the Elephant Crisis Fund. But a guy's got to have a little fun in his life too—the 41-year-old actor has teamed up with Venturi Automobiles to launch a Formula E racing team.
MATTHEW MCCONAUGHEY
WHAT MAKES HIM HAUTE
If you're not already involved with the McConaissance, you really should be. After taking home his first Academy Award for The Dallas Buyers Club (as well as virtually every other major award of 2014, the Texan star also appeared in the most-buzzed-about series of the year, HBO's True Detective—and received an Emmy nod for it, to boot. To top it all off, McConaughey gives back through his just keep livin Foundation, an organization that is dedicated to empowering high school students to make healthy life choices.
ROBERT DOWNEY JR.
WHAT MAKES HIM HAUTE
Robert Downey Jr. consistently tops Hollywood's hot list of the highest-grossing actors. He's now starred in three films that have grossed over $1 billion apiece: The Avengers, Avengers: Age of Ultron and Iron Man 3. The two-time Oscar nominee
is going for a fourth billion this year when he reprises his role as Tony Stark/Iron Man in Captain America: Civil War. The generous movie star supports charities such as March of Dimes and the Motion Picture and Television Fund Foundation.