MARU
AMAZING AMBIANCE
You'll find cathedral ceilings, a rich juniper wood bar and a warm dining room adjacent to a 17-seat sushi bar at chef Jason Park's new French-Japanese concept in Santa Monica.
DYNAMITE DISHES
Try the Colorado roasted lamb loin, served with a crispy-shiitake rice cake, marinated onion and cilantro in a Japanese curry, or an omakase experience; ike-jime fish is flown in from around the world.
SWEET SUCCESS
The house made strawberry shortcake is exceptional, though it's also hard to resist the eatery's chocolate bread pudding.
TOP TIPPLE
Mixologist Matthew Biancaniello picks fresh ingredients from his own garden plot for these delicious cocktails. Our favorites: the Morning Dill-Light, made with mochi-infused sake pear, agave, dill, and lime, and Ghost in the Garden: pear cider, cherry tomatoes, shiso, lime, agave, and—the spicy kicker—ghost pepper.
2400 WILSHIRE BLVD.
LOS ANGELES, CA
(424)-832-7118
OTIUM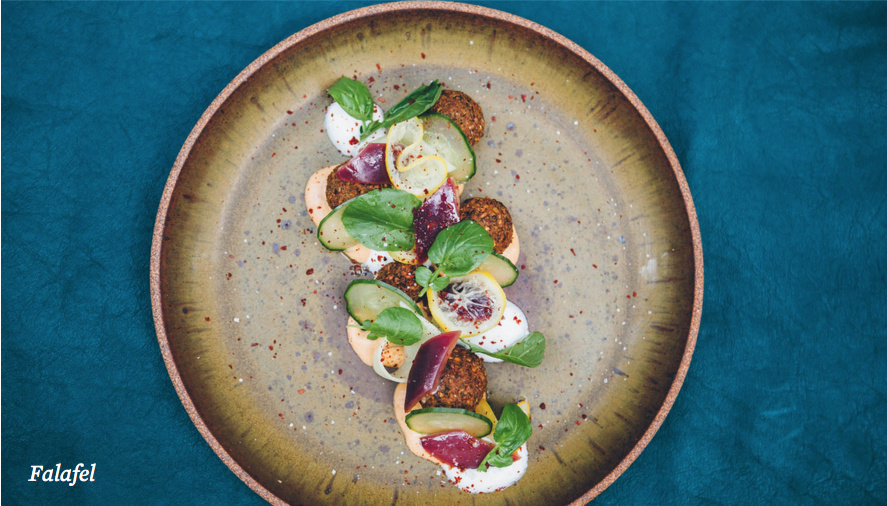 AMAZING AMBIANCE
Timothy Hollingsworth's restaurant at The Broad is as beautiful as the art museum itself thanks to a strong, but limited palette of natural materials such as steel, glass, wood, copper, stone, and ceramics. This is sophisticated rusticity at its best.
DYNAMITE DISHES
The eatery, which draws inspiration from the 100-year-old olive trees planted in The Broad's adjacent plaza, focuses on rustic cooking with wood fire and sustainable ingredients grown in the garden of the restaurant's mezzanine. Try the grilled fish (the type of fish frequently changes) with tamarind, tomato, and fennel or the blue prawns with lime, chili, coconut curry and peanut.
SWEET SUCCESS
The banana cream grand macaron is a must.
TOP TIPPLE
We love Otium's take on the old fashioned: a mix of fig leaf, Chairman's Reserve Forgotten Rum, tobacco and coffee.
222 S. HOPE ST.
LOS ANGELES, CA
(213) 935-8500
SAUSAL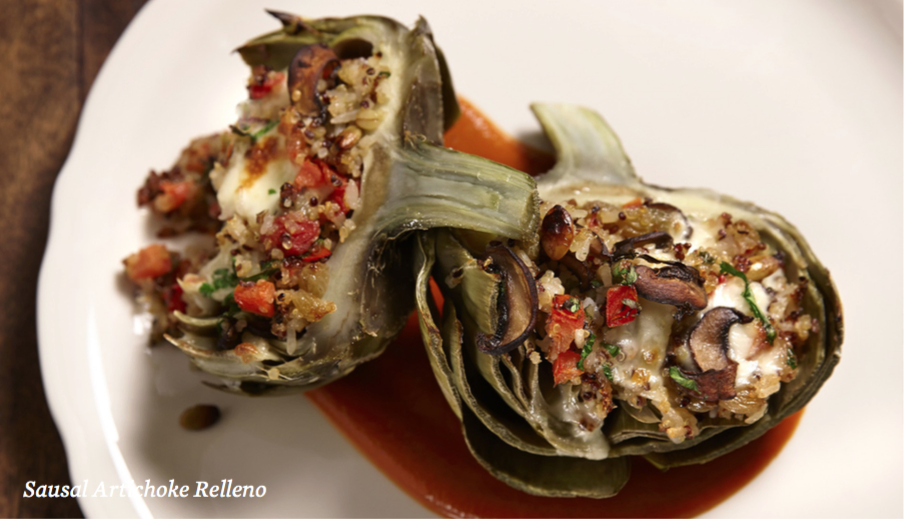 AMAZING AMBIANCE
This modern Mexican eatery brings an elegant touch to El Segundo with sophisticated touches like a glassed-in kitchen, a floor-to-ceiling dual-sided fireplace and a wood-burning hearth oven. Its midnight blue booths, brightly-tiled floors, wooden tables and white brick ceiling are nothing but inviting.
DYNAMITE DISHES
The duck, butternut squash and Oaxaca cheese tamale is mouth-wateringly good, as is the chicken pozole soup: the ultimate comfort food dish thanks to flavorings of hominy, tomatillo, green chili, cabbage, red onion, and wisp of lime.
SWEET SUCCESS
You'll absolutely enjoy updated versions of classic Mexican delicacies, such as a sticky date cake with spiced pecans and vanilla ice cream, as well as an apple blackberry crisp with Red Hots syrup and ice cream.
TOP TIPPLE
Opt for a tequila flight or a fresh strawberry margarita.
219 MAIN ST.
EL SEGUNDO, CA
(310) 322-2721
CHARCOAL VENICE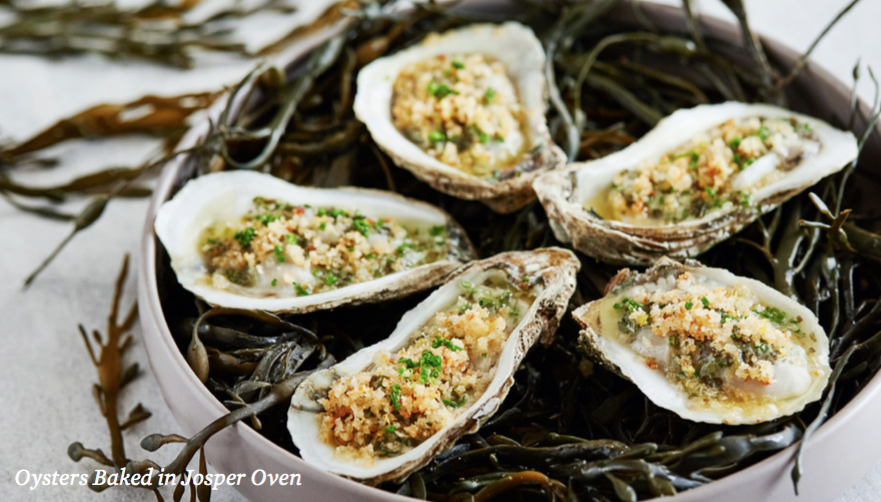 AMAZING AMBIANCE
Glen Bell of Venice-based DEX Studio applied a minimalist design that suits the straightforward culinary approach at the restaurant, while evoking the feeling of a working kitchen and the spirit of live-fire cuisine.
DYNAMITE DISHES
At Charcoal Venice, Josiah Citrin serves up craveable, family-style comfort foods cooked over a live fire via a wood oven.Though the menu changes daily, expect to find grilled staples like skirt steak, aged New York strip loin and pork chops, a unique tartare selection with options like beef heart and lamb, as well as a selection of farmers' market vegetables.
SWEET SUCCESS
Count yourself lucky if the decadent Blackout Chocolate Cake with Dulcey ice cream is available during your dinner.
TOP TIPPLE
The Dauphine—gin, cucumber and lemon air is both elegant and refreshing.
425 WASHINGTON BLVD
VENICE, CA
(310) 751-6794
Subscribe to discover the best kept secrets in your city