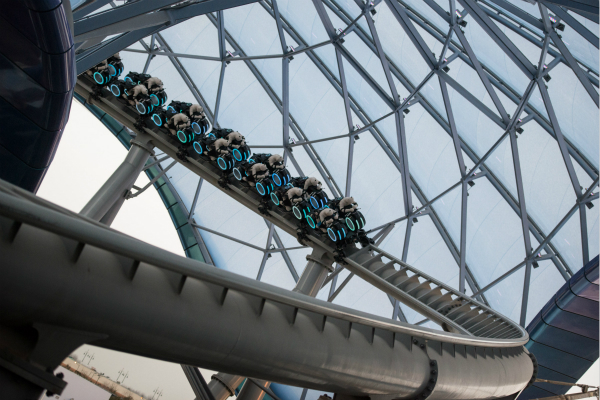 At the Deutsche Bank 2016 Media Internet & Telecom, Haute 100 lister Bob Iger revealed Shanghai Disney will be the second biggest theme park the Walt Disney company has ever opened.
The park, which is more than 90 percent completed, is slated to open June 2016. It will feature a mix of original and existing intellectual property. The theme park touted as the second largest Disney park, behind Disney World located in Orland, Fl, will also be on of the most accessible resorts. Guest will be able to reach the property via a Disney-branded subway station. The stop is situated near the entrance of the park.
Iger said during the conference the resort will make a "loud statement." He continued, "It would be as though the whole population of the United States could afford a ticket to (Disney World in) Orlando and get there within three and a half hours no matter what transportation they used."
Thus far, the company has released a batch of photos as well as a digital countdown clock on the company's website to mark the 100 days prior to the grand opening. On the site it reads, "Beginning June 16, discover a never-before-seen world of wonder where you can ignite the magical dream within your heart. This is Shanghai Disneyland, a fun experience filled with creativity, adventure and thrills! Set your sights on Enchanted Storybook Castle—the largest Disney castle on the planet—and then get ready to explore as you come upon 6 unique and unforgettable lands: Mickey Avenue, Gardens of Imagination, Fantasyland, Adventure Isle, Treasure Cove and Tomorrowland."
With the opening day getting closer, the Shanghai Disney team has been carrying out extensive testing throughout the resort.
Starting March 28th, guests will be able to purchase theme park tickets, tickets to the Lion King production at Disneytown, and make resort hotel reservations through authorized, official channels, including http://www.shanghaidisneyresort.com.