Achieving a perfect glam look for a night out is a time-consuming and delicate process, which is why you need the best products possible! We've chosen our top picks in the world of beauty ranging from minty-flavored teeth whitener to lip plumper and a LED light kit for the perfect gel manicure. They're all fabulous, but the best part is: they can all be used at home! No need to leave the comfort of your loft to get glammed-up professional style! With these luxe goodies, you'll wonder why you ever went to the salon in the first place.
Derma Flash DF3 Kit ($189)
Specifically designed for the modern woman, the Derma Flash is the first high-end at-home, patented, safe, hygienic, exfoliating device of its kind. Inspired by dermaplaning, a procedure available only in medical spas or doctor's offices, this device gets rid of even the deepest imperfections, peach fuzz and dullness in skin. With its soft sonic vibrations and hydrating pre and post exfoliation creams, the Derma Flash is safe and effective for all skin types. We guarantee that when the process is finished, your skin will look youthful and radiant – certainly a must before a hot date!.
Mint Cosmetics Teeth Whitening Kit ($59.99)
Making a dentist appointment just to make your teeth shine bright seems excessive, but with this kit, getting the perfect smile takes nothing but a couple minutes and a few whitening minty liquids! For your luxurious beauty look, this kit is a dream. 

Pureology Stye + Care Styling Cream ($34) and Living Proof Perfect hair Day (PhD) Styling Treatment ($27)
Looking for salon style hair with a no-product feel? Look no further! Pureology's Style + Care is for the on-the-go woman who simply refuses to sacrifice that long-lasting hold. You no longer have to compromise your hair's health for a haute style. The Style + Care Infusions consist of a range of blow-dry products that create the perfect mix of haircare and styling in one easy to use formula. We especially love the Pure Volume Style + Care Infusions which adds natural volume while densifying hair and maximizing color vibrancy. Let your health be what makes you haute with Pureology's Style + Care products.
Living Proof's silky smooth nourishing styling cream is the product you need for an everlasting good hair day. Smear on hair after a relaxing shower and blow dry before straightening or curling. Your hydrated and perfectly-styled locks will glow like never before.
Xtava Curling Irons ($65 each)

One of the best hair-accessory brands in the industry, Xtava knows its way around a curling iron. With their classic Auto Styler, for a fast and easy curl you'll be glammed-up in no time. If you're looking for a more complex style, the 5-in-1 Curling Iron offers five interchangeable ceramic barrels in all shapes and sizes so you can shape your curl any way you want. Not only do these two Xtava beauties create the most perfect curls, they also keep your locks moisturized (by counteracting the positive ions present in dry hair) and safe due to their auto shut-off function. Check out these top-tier curlers before getting ready for your next glam night.
Gelish LED Light Nail Light ($299)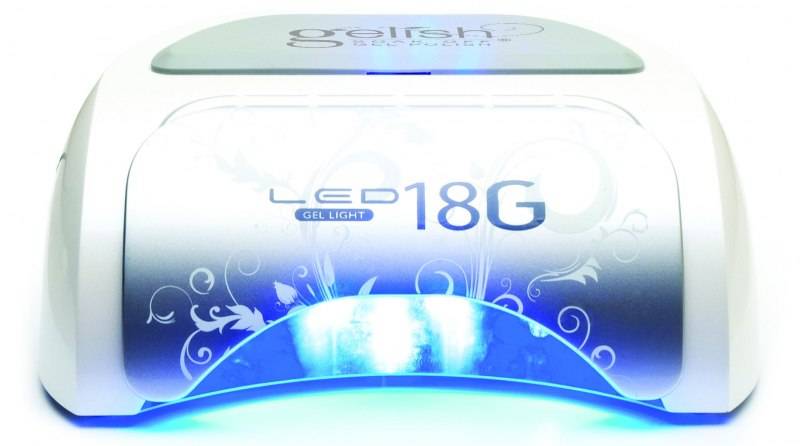 A favorite and best-seller in the world of beauty, this Gelish light is the device that has changed manicures forever. No more air drying and time-consuming manis! Go gel or go home, is what we say.
Essie Gel Polishes ($65 at Essie Flagship)
Our polish brand of choice, Essie's gel collection offers an endless array of hues for every occasion and every kind of woman. Providing a smooth and lossy finish, Essie's gel polishes will pair perfectly with your new LED light, and your professional at-home manicure will surely outshine any other that may cross your way.
Lancer Volume Enhancing Lip Serum ($40)
Lip plumping is the new black in terms of beauty, and Lancer knows. This collagen lip serum not only plumps lips immediately after it's applied, it also has clinically-proven long-lasting effects such as: 40% increase in lip volume, 29% decrease in the depth of surface folds of lips and 60% increase in lip hydration. Pocket-sized and super easy to use, this plumper is without a doubt our top pick for a quick lip boost when on-the-go.
AERIN Lilac Path Perfume ($110)
You can't leave the house without this! With the soothing sweet scent of – quite literally and not to be cliché – a field of flowers, this Aerin perfume in a beautiful feminine bottle design of soft pink and gleaming gold is the epitome of Spring and an absolute necessity for the avant-garde beauty queen.
Subscribe to discover the best kept secrets in your city