Inspired by modern art, street fashion and all that is beautiful, Natasha Morgan does it again with her newest eyewear collection – "New Breed". In a bright spectrum of hues and embellished with fine crystals, Natasha's ready-to-wear 2016 pieces decorated in rare patterns and wondrous shapes, are masterpieces in themselves. Wearable art made with the finest materials and designed with every type of personality in mind, these pieces are like no eyewear you have ever had the privilege of wearing. All designs entirely different from one other, these designs go from day to night and home to gala, always looking dazzling and without a doubt: unique.
Born with an innate gene of fabulous, New York City based designer, Natasha Morgan explores all aspects of design, breaking all the rules of fashion in the best possible way, and getting us obsessed with styles we had never even imagined. Taking inspiration from cultures all around the globe, this fearless designer uses elements traditionally used in Japanese, Korean and English cultures, still remaining true to her NYC roots and giving each piece a touch of the big city.
Having already been featured in various top publications such as Vogue and Elle Magazine, Natasha continues to expand her brand, each season surprising us with new eye-catching designs and giving us an inside look into her own extraordinary style.
Shop this luxe new collection online and in Natasha's words, "rock the planet!"
New Breed #1
 With rainbow-colored lenses and pink, clear and magenta crystals, these sunnies will turn you into the rockstar of any party.
New Breed #2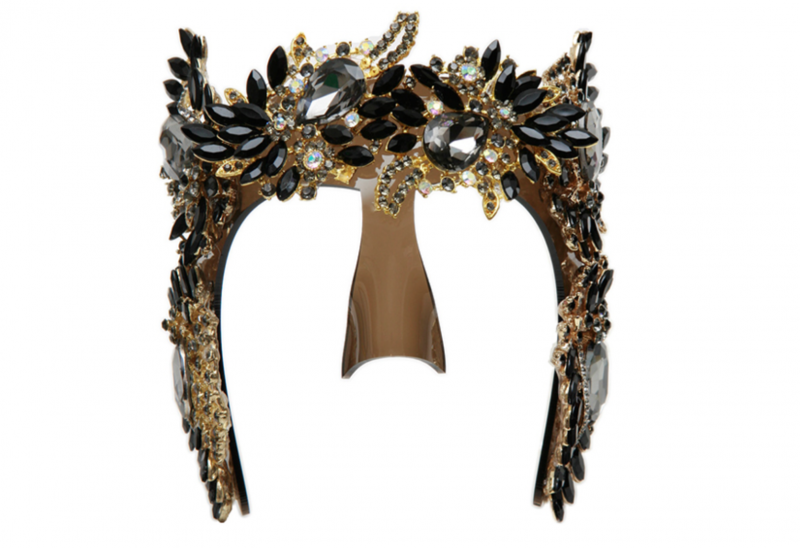 Part tiara, part eyewear, this Natasha Morgan piece decorated in elaborate jewel designs will have you named 'Empress of Style' in no time.

New Breed #3
Plexiglass and lace never looked so good. For the old-souls with modern vibes, this accessory is like nothing we have ever seen – and we love it.
New Breed #4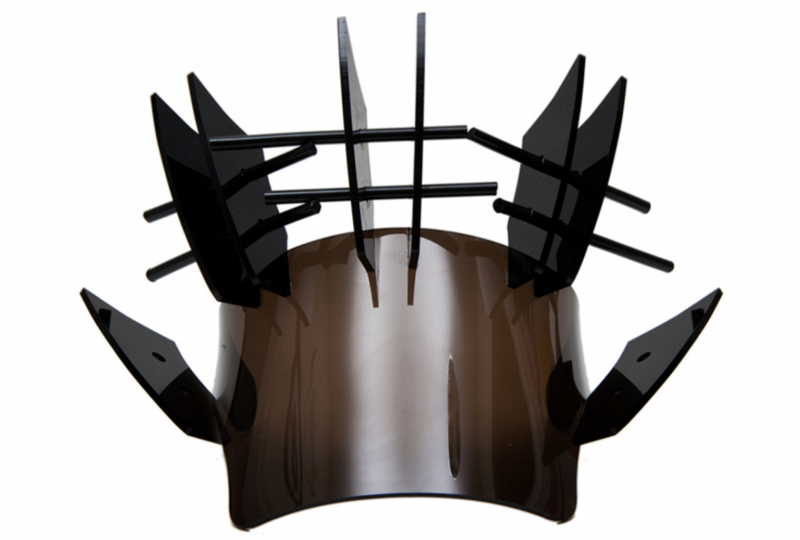 Strut the streets with this headpiece like a haute astronaut on the runway. 

New Breed #5
'Elegant lady gone bad' is what these embellished glasses with pearl appliqués say to us. Yes please!
New Breed #6
With the pastel pinks and bright yellows often seen in K-pop fashion, these sporty fuzzy sunnies are perfect for exploring the chilly outdoors on these cold winter days.
New Breed #7

Gala-worthy and hyper-embellished, this piece covered entirely in clear jewels is a Natasha Morgan collectible. Forget about versatility, this piece is iconic, and we think you need it.

New Breed #8
For you haute skying trip in Hunter Mountain, these winter glasses will keep you looking eskimo-chic no matter how many snow balls come your way.
New Breed #9 

Inspired by the designer's legendary collection "The Royals," these sunnies have a little bit of everything. Wear them anywhere from a Hamptons yacht to an elegant dinner to a NYC lounge party. Unapologetic and flawless in their design, these glasses are classic Natasha.
New Breed #10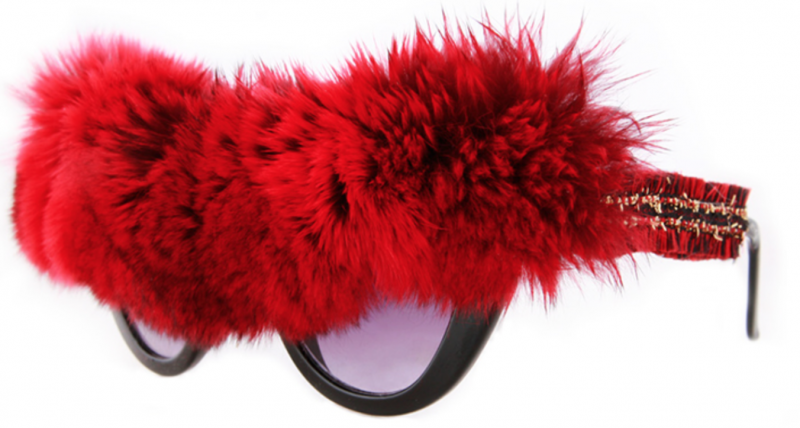 Rock the city with these fiery glasses designed in red fur and golden accents. Popping with purple lenses and black rims, these are the definition of modern street style.
New Breed #11
Lace and pearls is all we need. This eyepiece, with makes reference to Elizabethan fashion is a modern version of the classics.
New Breed #12

Modern art and fantasy diamonds is what brings out the beauty in these artful glasses. New York is a runway and these Natasha Morgans are the star of the show.
Subscribe to discover the best kept secrets in your city