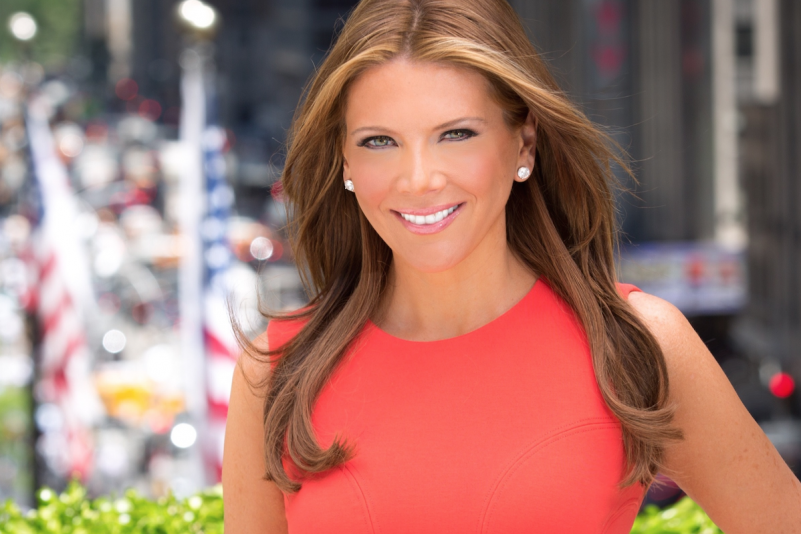 Trish Regan is the beauty bringing you your daily dose of news on FOX Business Network. Regan's successful career as an anchor has lead to her own show The Intelligence Report with Trish Regan. Every weekday at 2pm you can catch Trish keeping people up-to-date on important business news. The haute anchor has recently scored the role as moderator for the upcoming GOP Debate on FOX Business Network at 6pm/ET.
Here are Regan's haute secrets:
Where were you born: Portsmouth, New Hampshire
How long have you been in NY: 17 years, with a detour to San Francisco
Neighborhood: Upper East Side
Occupation: Television Anchor
Favorite Restaurant: Bouley, 163 Duane St
Best Sushi: Nobu
Best Italian: Vico Ristorante, 1302 Madison Ave
Best Dessert: Magnolia cupcakes
Best place for a romantic date: Bouley, 163 Duane St
Best Sunday Brunch: Sarabeth's, 75 9th Ave
Best place for a power business meeting: Michael's
If you have out of town guests, which hotel would you recommend? The Carlyle, 35 East 76th St
Favorite shopping venue/boutique: Chiara Boni, 611 5th Ave
Favorite place to buy jewelry/watches: I'm pretty simple. Other than my wedding ring, I don't wear much jewelry.
Best Spa: Valery Joseph, 1044 Madison Ave
Favorite Charity Event: The Jefferson Awards honoring the most extraordinary contributors to Public Service
Favorite Cultural Event: The Opera
Favorite Cultural Institution: The Metropolitan Opera,
Best Steakhouse: Delmonico's, 56 Beaver St
Best Pizza: Instesso, 28 West St
Best Lunch: My show airs at 2pm every day — so, I never have time for lunch!
Best Gym/Athletic Facility: The Reebok Club
Best Massage: My neighborhood nail salon
Best Limousine/Driving Service: Uber
Best Museum/Exhibit: The Neure Galerie, 1048 5th Ave
Describe your city in three words: Place To Be
Favorite historic/legendary place to see or explore: Central Park
All-around favorite spot in New York City: At home with my family
Best Aspect of New York: Energy
Subscribe to discover the best kept secrets in your city