Last night in Beverly Hills, Burberry and Fox Searchlight Pictures honored actress Saoirse Ronan, director John Crowley and the rest of the cast and filmmakers of Brooklyn at the Burberry Beverly Hills flagship store's Penthouse.
The event was attended by over 70 guests, including Golden Globe-nominated star Ronan, actress Nora-Jane Noone, Crowley, screenwriter Nick Hornby, producer Finola Dwyer, Fuschia Kate Sumner, Luke Baines, Bill Paxton, Fox Searchlight Pictures President Nancy Utley, and BAFTA CEO Chantal Rickards.
Burberry has a long-standing history of supporting and celebrating emerging and established creative talent in the global entertainment industry through initiatives and events including BAFTA Breakthrough Brits, the presentation of the annual Emerging Talent Award in Partnership with Burberry at the Evening Standard Theatre Awards in London, and The Britannia Award for British Artist of the Year at the 2015 British Academy Britannia Awards in November. 
That said, Brooklyn, then, is a perfect fit for the brand. The film tells the story of Eilis Lacey (Ronan), a young Irish immigrant navigating her way through 1950s Brooklyn. Lured by the promise of America, Eilis departs Ireland and the comfort of her mother's home for the shores of New York City. The initial shackles of homesickness quickly diminish as a fresh romance sweeps Eilis into the intoxicating charm of love. Brooklyn also stars Domhnall Gleeson, Emory Cohen, Jim Broadbent and Julie Walters.  
The film and its star, Ronan, have received significant accolades this awards season. The film was recently nominated for five Critics Choice Awards including Best Picture, Best Actress, and Best Adapted Screenplay as well as for a Producer's Guild Award acknowledging producers Finola Dwyer and Amanda Posey. Additionally, Ronan won the British Independent Film Award for Best Actress, as well as the New York Film Critics Circle Award for Best Actress, and the Boston Online, San Francisco, Washington DC and Detroit Film Critics' Awards for Best Actress for her role as Ellis. She is nominated for the role as Best Actress at the upcoming Golden Globe Awards this Sunday, as well as at the Critics Choice and the Screen Actors Guild Awards. Ronan was nominated for an Oscar for Best Supporting Actress for her role in Atonement in 2007.
Burberry Celebrates Brooklyn 1
John Crowley, Saorise Ronan, Nancy Utley, Finola Dwyer, Nick Hornby and Nora Jane Noone
Burberry Celebrates Brooklyn 2
Fuschia Kate Summer
Burberry Celebrates Brooklyn 3
Finola Dwyer
Burberry Celebrates Brooklyn 4
Chantal Rickards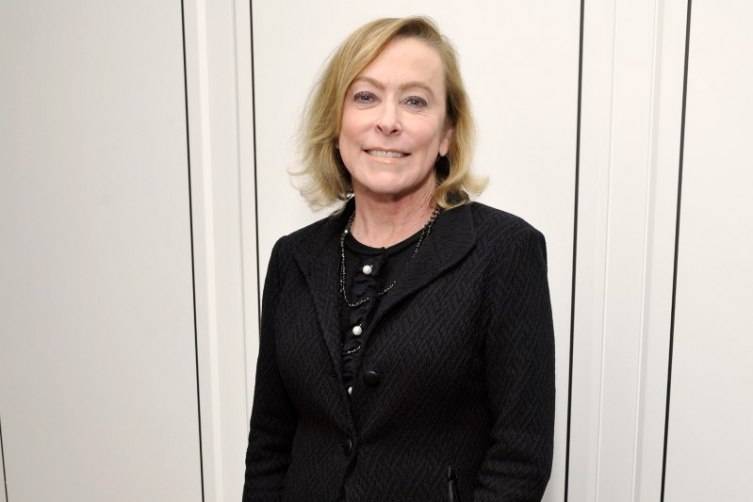 Burberry Celebrates Brooklyn 5
Nancy Utley
All photos courtesy of Burberry