Whether you're planning to take your girl to an early breakfast at Tiffany's or to an over the top proposal in Times Square or even to a casual candle-lit picnic in your cozy home, diamonds are always a good idea. This February 14th, love is in the air and it shines like rubies. With these top selects from our most romantic jewelers, your V-day shopping just got a whole lot easier. All love-themed and worthy of a style queen, these earrings, bracelets, earrings and necklaces will drive her crazy with excitement and mad with love. She'll also look gorgeous, so it's a win win!
Sutra "Diamonds, Rubies and Rose Gold Earrings"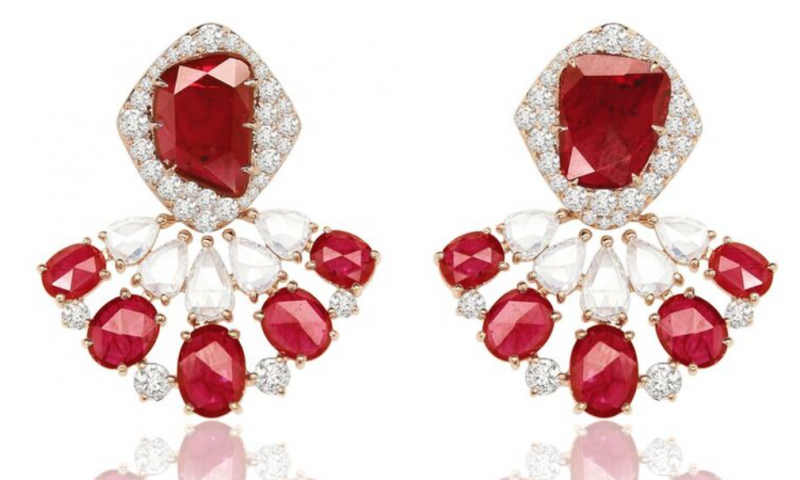 Fit for an empress, these ear pieces designed in diamonds and rubies bursting with passionate reds and golds are the earrings of our dreams.
AUrate "Collar Necklace"
Simple, sleek and elegant, this gold neck piece whispers luxury.
Pasquale Bruni "White Gold Earrings with Diamonds"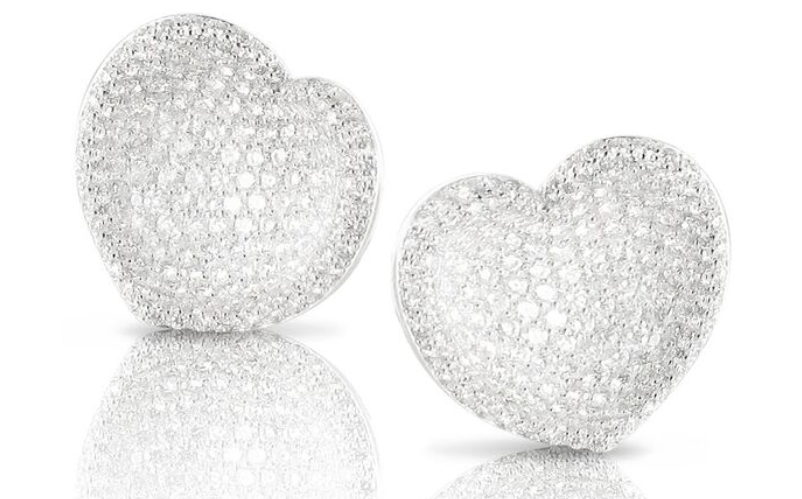 When new money meets young love, these Pasquale Bruni earrings arise. In adorable heart-shaped white gold covered in clear diamonds, these modernly feminine studs are both innocent and opulent, all at once.
AUrate "Diamond Ear Cuff"
A perfect fit for an elegant fashionista, this unique ear cuff is the statement jewelry piece your girl's chic straight-off-the-runway outfit needs.
Le Vian Couture "18 Carat Strawberry Gold Ring with Chocolate and Vanilla Diamonds"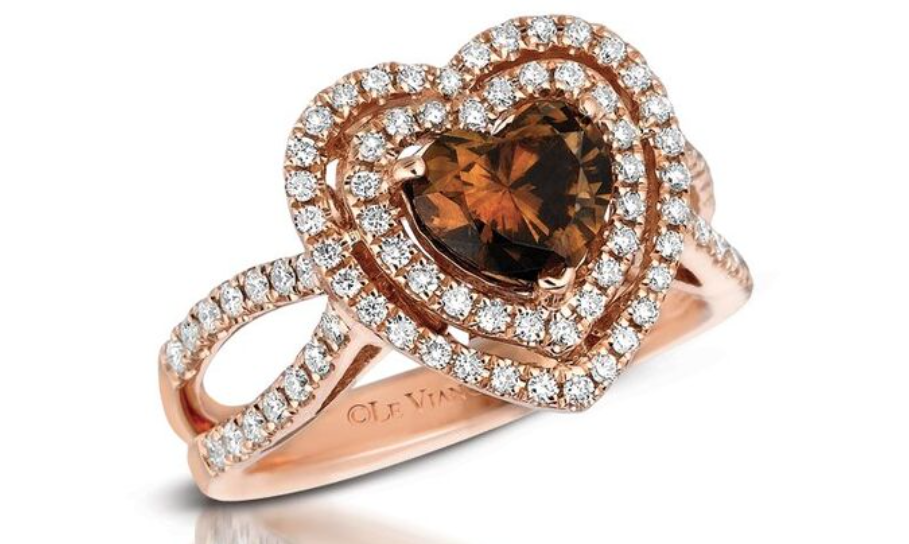 "Go big or go home" is what we say to you with this extraordinary heart-shaped gem. 

Djula "Love Diamond Bracelet"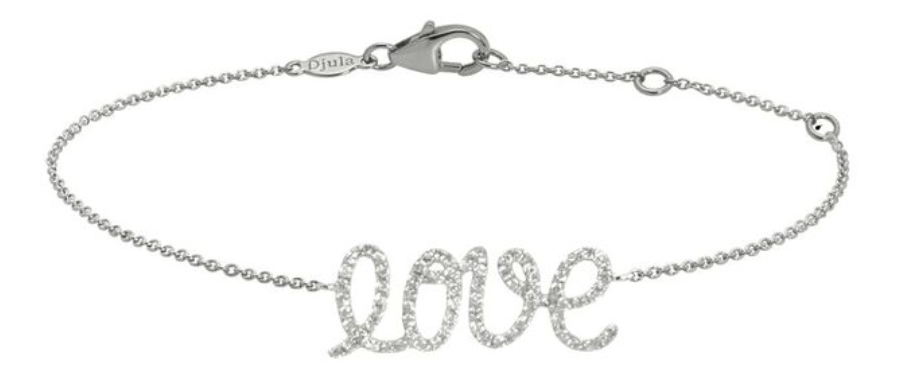 Perfect for any occasion, this casually lavish piece is both simple and breath-taking. We guarantee she'll l-o-v-e it.
AUrate "Tapered Solid Cuff"
If your lover is more of a "discreet style queen" sort of gal, this plain gold cuff is the ultimate accessory for both day and night.
Carrera y Carrera "Bracelet in 18 Carat Yellow Gold, White Gold and Diamonds"
Love is in the air with this classic charm bracelet by Carrera y Carrera. White, gold and diamond-covered, this delicate accessory is a romantic good-girl's dream.
AUrate "Icon Ring with Black Diamonds"
If she's edgy, go for the triangles, trust us. In black diamonds and geometric designs, this contemporary ring is the perfect mix between classic fine jewelry and modern street fashion.
Antonini "Extraordinaire Rose Gold Ring with Sapphires and Champagne Diamonds"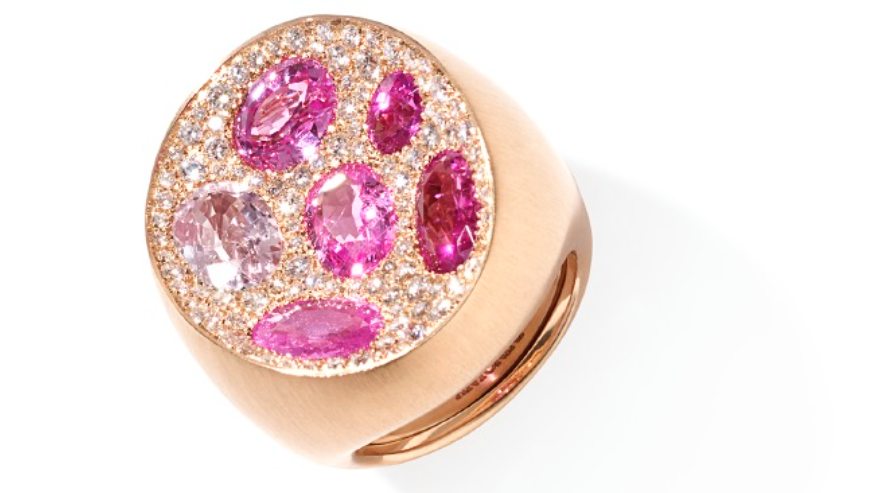 If Valentine's Day for you is all about roses and gold and glimmering lights – which she'll secretly love – this ring is the ideal gift to show her you care… a lot!
Lydia Courteille "18 Carat Gold Earrings with Rubies, Rubellites, and Spinels"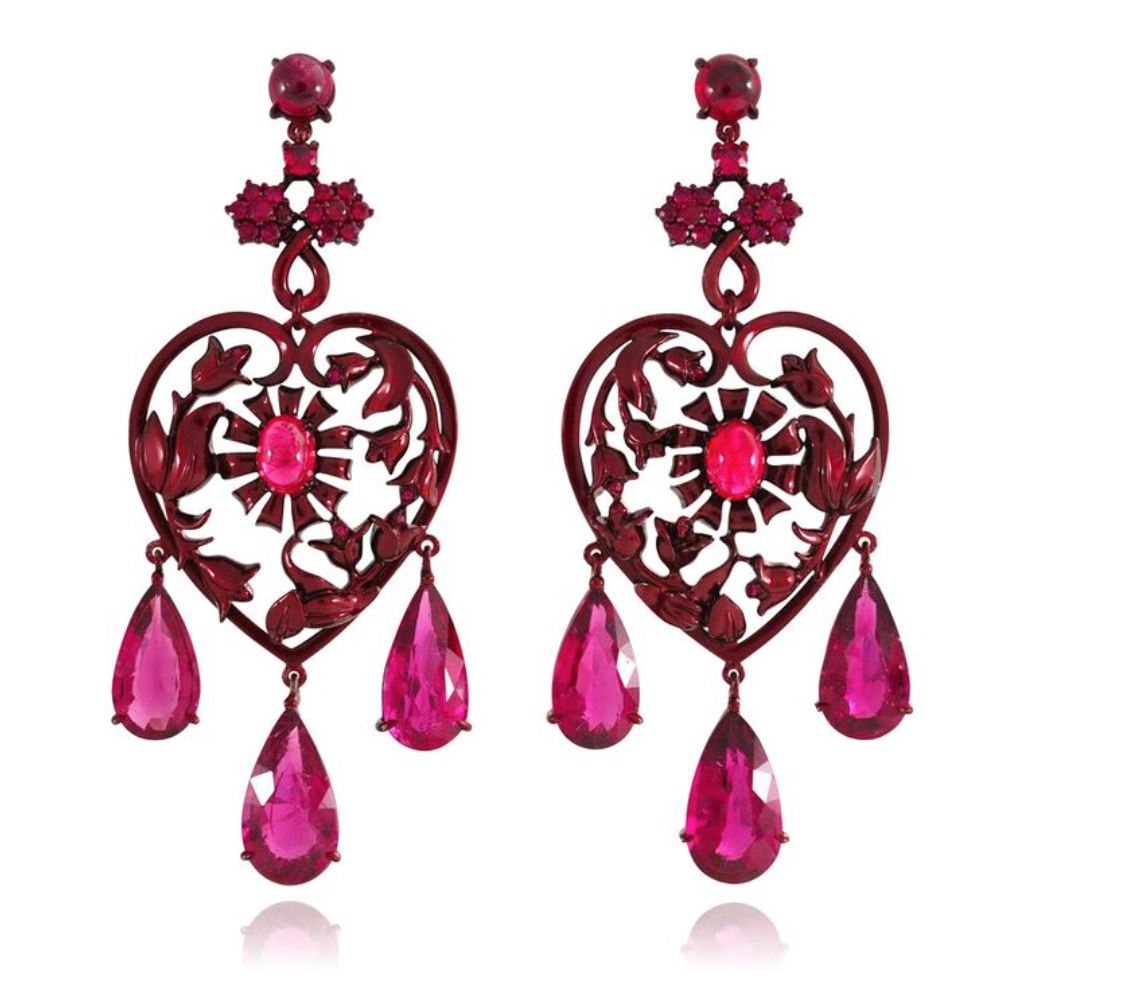 For the passionate drama queen, these earrings are the way to go. Fit for the opera or a date-night gala, these drop earrings will steal the show with their burgundy glow and intricate floral design.
AUrate "Flower Ring Open with White Diamonds"
Florals and diamonds and gold, oh my! If this beauty doesn't steal her heart we don't know what will.