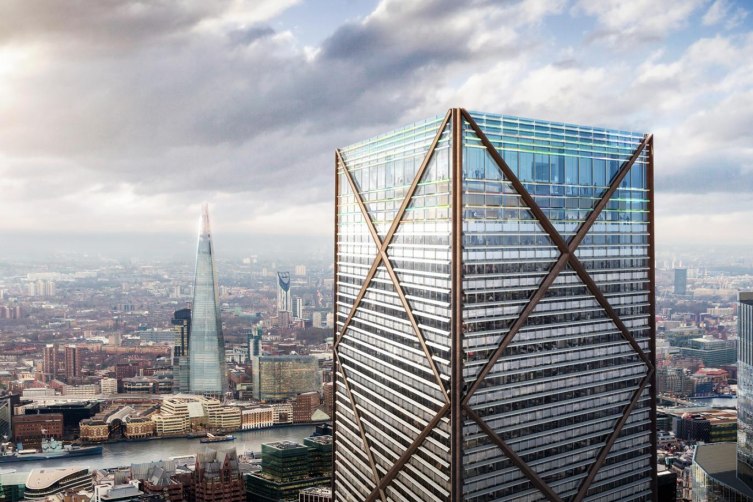 Could a shadow soon be cast upon The Shard? It could and will as soon as London's newest mega-skyscraper is completed. London is set to welcome a new tallest building in town, and your expectations should be as tall as the structure itself.
Plans were recently revealed for 1, Undershaft, designed by notable architect Eric Parry. You might know him at the guy responsible for the new City Of London office. You can expect Parry's latest design to contradict all of our popular opinions on sky-scrapers.
"Most skyscrapers are used Monday to Friday but 1, Undershaft will be used seven days a week, with the public able to enjoy the new public square, viewing platform and restaurant every day. It will be the jewel in the crown of the City of London and something we hope Londoners will be very proud of," Parry told The Telegraph.
1, Undershaft will boast 73-floors and stand at 309.6m high. Atop of the modern marvel guests will be able to enjoy a public viewing gallery, a restaurant, and panoramic views of the stunning city. Underneath visitors will find a large square that will act as a public community space. The new tallest tower in London will sit opposite the famous Gherkin building, on the soon-to-be former site of The Aviva Tower.
"The City of London is proving it can yet again attract international investment in creating unique and important new buildings. This building will set new standards for the City in terms of comfort, quality, environmental sustainability and putting the public at the heart of the tower," Parry also told The Telegraph.
1 Undershaft is poised to be a true reflection of the London of today. It's modern, diverse, interactive and inviting to everyone.