Miami City Ballet kicked-off a historic 30th Anniversary Season with an evening of stunning performances and spectacular special events for donors and VIP guests. The evening began with a private donor viewing of the Jordan Matter photography collection, featuring MCB dancers on the sands, streets, and skylines of Miami.  An internationally acclaimed photographer, Jordan Matter is widely accepted as one of the most adventurous dance photographers working today.  The collection of photographs features the Miami City Ballet dancers swirling in the rain at Viscaya, leaping out of the ocean at dawn, and kicking up their heels on Lincoln Road.
The private reception was attended by Miami City Ballet Board Members, major philanthropists, and longtime supporters including Board Chair Sue Kronick with Edward Shumsky; Board Member Swanee DiMare with Bronwyn Miller and Lesli Brown; Board Member and Title Sponsor of MCB's highly anticipated A Midsummer Night's Dream, Claudia Perles; and dozens of other Miami glitterati who were wowed by the beauty and daring of the photos.
Following the sold-out performance, the Company – including all 51 glorious dancers – hosted a members-only Artist's Circle party for 300 top tier guests.  Sponsored by Gabrielle and Frank Armstrong of Investor Solutions, the Artist's Circle Steering Committee, and with cocktails by Bacardi and flowers by Vivian's Petals, the evening featured DJ Corey Chase on the turntables and the MCB dancers on the dance floor!  With a Proclamation presented by Michael Spring on behalf of the City of Miami, Artistic Director Lourdes Lopez and Executive Director Michael Scolamiero celebrated the official launch of this landmark season by celebrating the MCB Family and toasting to MCB Founder, Toby Lerner Ansin.
Bronwyn Miller, Swanee DiMare, & Leslie Brown
Bronwyn Miller, Swanee DiMare, & Leslie Brown
Dan & Tina Carlo, MCB Dancer Jennifer Kronenberg, Katherine Rubino, Stephen Brunelle, and Carlos Guerra
Executive Director Michael Scolamiero, Board Member Randi Wolfson Adamo, & Chris Adamo
Executive Director Michael Scolamiero, Board Member Randi Wolfson Adamo, & Chris Adamo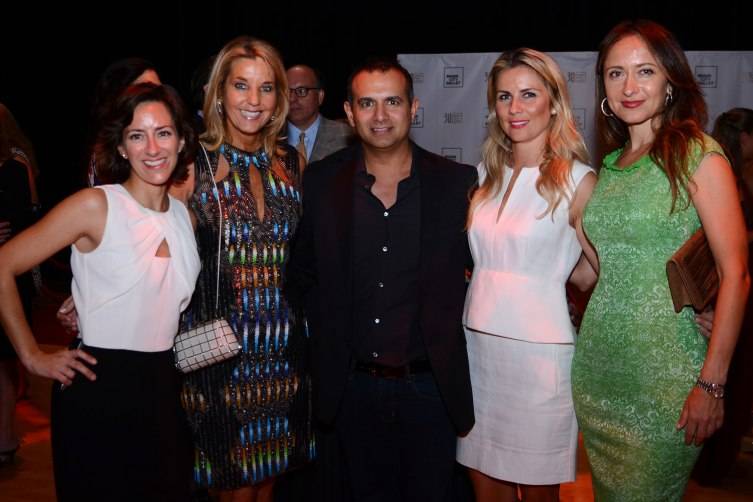 MCB Director of Development Eva Silverstein, Tina Carlo & VIP Guests at the private opening night reception
Dan Carlo, Tina Carlo, Eduardo Marturet, Athena Marturet, Oscar Carvallo, & Desiree Ortiz at MCB's 30th Anniversary Season Grand Opening
Dan Carlo, Tina Carlo, Eduardo Marturet, Athena Marturet, Oscar Carvallo, & Desiree Ortiz
Jordan Matter at MCB Opening Night
Edward Manno Shumsky and MCB Chairman Sue Kronick
MCB Upper Room Committee Member Chris Dischino & Cristina Mas at MCB Grand Opening
George Skouras, Renan Cedeiro, & Artistic Director Lourdes Lopez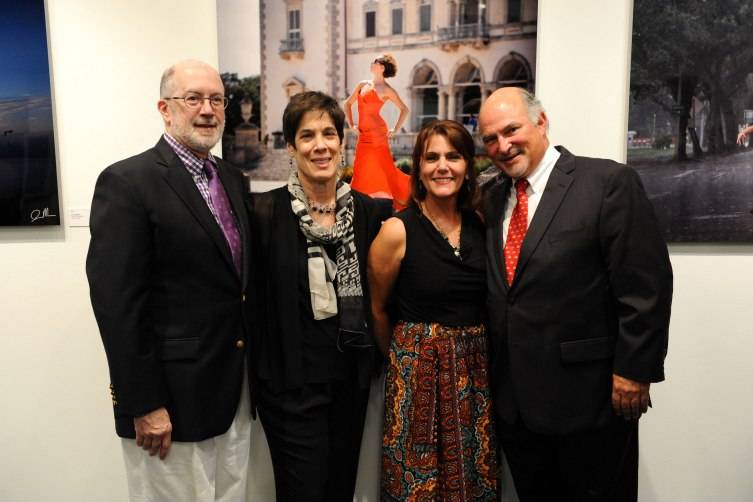 Charlie Adelman, Debbi Adelman, June Cuchetti, & Arthur Litowitz
Charlie Adelman, Debbi Adelman, June Cuchetti, & Arthur Litowitz
MCB Dancer Christina Spigner and Reception Sponsor Frank Armstrong
MCB Dancers celebrate the grand opening of the 30th Anniversary Season
MCB Dancers with Mike Eidson at the season opening night private members party
Michael Scolamiero, Jordan Matter, Michael Eidson, & Eve Silverstein
Michael Scolamiero, Jordan Matter, Michael Eidson, & Eve Silverstein
Mike and Margaret Eidson at the MCB Grand Opening
Subscribe to discover the best kept secrets in your city