Photo Credit: Explore Charleston
Charleston has been named the #1 city in America for three years in a row, and for good reason—it's a place that not only retains its historic roots, but at the same time successfully manages to feel young, fun and current. Here are the haute ways to enjoy a weekend in this stunning South Carolina city—if you're able to leave in the first place, that is. It's hard to step away from perfection.
STAY
Photo Credit: Belmond
If you're looking for luxury digs in the very heart of the action, Belmond Charleston Place is the hotel for you. It's opulent and distinguished, with comfortable yet luxurious amenities. Enter the club level—located on the hotel's top two floors (by private access only) and prepare to be wined and dined all day long. You'll enjoy epic views of the Charleston skyline while you nosh throughout the day: in addition to breakfast, there's an afternoon tea, evening hors d'oeuvres, nightly cordials and desserts…in addition to the full bull that's available morning to night. Naturally, the hautest of the haute will check in to the 1,000 square foot Presidential Suite, where you'll find a large entry area with a half bathroom and pantry stocked with a Keurig coffee maker and mini refrigerator; a living room with a six-person seater dining table; a sitting area with a sofa bed; a king-sized bedroom with a separate sitting area; a marble bathroom with an oversized walk-in closet and dressing area, his and her sinks, a walk-in shower and separate soaking tub.The colors and in cool shades of cream and grey, offering a soothing place for you to rest your head at night after a day exploring or a night out on the town. Guests can also make use of the exclusive Club Lounge, offering a complimentary all-day food and beverage service. Before you even set out onto King Street—the three-mile long stretch of non-stop shopping—you can also flex your credit card's muscles at Anne Fontaine, St. John, Gucci, Louis Vuitton and Godiva.
Another option is the brand-spanking new Grand Bohemian Charleston, the Kessler Collection's first property in South Carolina. This 50-room boutique luxury hotel which opened in September is for those who appreciate artistic flare. As is the hotel group's signature, there's opulent, glittering chandeliers, flamboyant furniture and an on-site Grand Bohemian Gallery featuring national, international and local artists. There's also a wine blending experience (more on that below) and tasting room, a specialty coffee shop and farm-to-table culinary offerings at the property's scenic rooftop restaurant and terrace.
Belmond Charleston Place, 205 Meeting St, Charleston, SC 29401, (843) 722-4900
Grand Bohemian Charleston, 55 Wentworth St, Charleston, SC 29401, (843) 722-5711
EXPLORE
Sure, you can drive a luxury car around Charleston, but where's the fun in that? This is a walking city, and every new street you head down is more stunning and surprising than the next. When you're done picking up goodies on King Street, take a tour of a historic home or 30. Yes, there are that many. Though you won't have time for all in one weekend, hit at least two, like The Nathaniel Russell House, Drayton Hall or Magnolia Plantation & Gardens. Many of the old homes are located in The Battery at the city's southern tip. You may also want to check out the Aiken-Rhett house—a must for history aficionados—Fort Sumpter National Monument (where the first shot of the Civil War was fired) and the utterly picture-perfect Sullivan's Island, a 3.3 mile stretch located 10 miles outside of the city. Standout attractions include a sail on the Schooner Pride at night—the stars seem endless from this vantage point—and, our favorite, Old City Market.  Here you can pick up baskets and ornaments made of signature sweetgrass, a plethora of sweet peach tea, original artwork and rice bead bracelets. Last but not least, you must make sure to make a wish at the Pineapple Fountain at Waterfront Park. Strange as it may seem, Charleston was once called the city of pineapples as it's a native fruit. We say it's fitting—both are as sweet as can be.
DINE & DRINK
Charleston is rapidly becoming one of America's foodie capitals. The only problem here is narrowing down your options! Start your day with some shopping and noshing at Caviar & Bananas, a local favorite where you can grab dishes to go such as seared tuna, veal meatloaf, pecan chicken salad, or house-made sushi, as well as cured meats and artisanal cheeses and specialty items such as pates, terrines, olives, truffles, and caviar. You can also relax with a cup of gourmet coffee while you're perusing packaged sauces, spreads, pastas, crackers, olive oils, chocolates and wines. It's really a must. Later in the day, enjoy drinks at the Belmond Charleston's Place's Thoroughbred Club before heading over to the Charleston Grill, a city institution. You'll be treated to smooth jazz in an old-world luxury environment while dining on mouth-watering dishes from Chef Michelle Weaver.  Weaver's dishes are divided into four categories—Pure, Lush, Southern and Cosmopolitan. The first menu is exotic and globally-inspired with items like smoked mackerel unagi with compressed pineapple, while the second is for those who love a good ol' Southern dish, such as Weaver's take on Catfish Country Captain Stew, with Anson Mill's rice middlins, peanuts and cilantro. The third is clean (hello Angelenos, you've found your home here) and the last lavish; think foie gras and caviar. We highly recommend asking for the manager, who's a hoot (yes, we said that) and taking his recommendation and pairing your dishes with some sublime wine. Next up is Indaco (Italian for "indigo"), a haute, ambient spot that serves rustic Italian cuisine courtesy of Executive Chef Michael Perez. Expect wood-fired pizzas (the Brussels sprouts with honey crisp apples, ricotta and dark honey is a stand-out),  hand-crafted pastas, housemade salumi and cured sausages. Indico is a great place to meet strangers thanks to its community tables, and with the Negroni and wine a-flowing, trust us, you'll leave happy.
Moving on, we recommend Magnolias, which started the upscale Southern cuisine trend in Charleston.  You'll find modern takes on classic dishes, such as the Down South Egg Roll, stuffed with collard greens, chicken, and Tasso ham, served with red pepper purée, spicy mustard sauce, and peach chutney, as well as shellfish over grits with sautéed shrimp, sea scallops, lobster, creamy white grits, lobster butter sauce and fried spinach. It isn't for the faint of heart, but hey, when in Rome…or when in Charleston! Head to Brasserie Gigi if you're in the mood for French bistro fare. Given the restaurant's proximity to Old City Market, we recommend heading here when you're faint from an afternoon of shopping to congratulate yourself on your purchase with some oysters and champagne. Last but not least is our favorite meal of the day: dessert. Don't prevent your stuffed self from picking up a plethora of sweet treats at Cupcake Down South, which offers everything from cotton candy to salted caramel chocolate to blackberry mojito. There are vegan options, as well as After Dark—cupcakes made with liquor—including chocolate caramel moonshine, red hot red velvet and spiked apple pie.
End your night at Charleston's hottest spot, The Cocktail Club. There's a line around the block for this haute watering hole, which has a speakeasy flair thanks to mood lighting, fireplaces, wood barrel accents, red velvet couches and an outdoor terrace. You'll find an extensive selection of house-made infusions, rare liquors, and farm-to-shaker beverages features fresh-squeezed juices and modern ingredients alongside a menu of light fare inside this historic 1881 building. We highly recommend 124 Conch St: Hat Trick Gin shaken with caramelized pineapple syrup, lime juice, pineapple juice and cardamom bitters, as well as the Willy Vanilli: silver tequila shaken with vanilla syrup, lime juice and finished with CC watermelon-mint soda.
Indaco, 526 King St, Charleston, SC 29403, (843) 727-1228
Charleston Grill, 224 King St, Charleston, SC 29401, (843) 577-4522
Caviar & Bananas, 51 George St, Charleston, SC 29401, (843) 577-7757
Cupcake Down South, 433 King St, Charleston, SC 29403, (843) 853-8181
The Cocktail Club, 479 King St. #200, Charleston, SC 29403, (843) 724-9411
EXPERIENCE
One of the coolest—and most unique—experiences you can expect have, like, ever is the Grand Bohemian Charleston's one-of-a-kind wine blending. It's the only one of its kind anywhere in the world where you'll not only be educated about wine, but actually get to blend, bottle and label your own varietal. The team here makes you feel comfortable enough to ask questions about what you like and why you like it as you don an apron and mix cabernets with merlots, pinot noirs and syrahs until you find the perfect red blend for you. You'll nibble on cheese and breads (so all that wine doesn't cloud your vision, of course) throughout. When you find that perfection wine, you'll then blend it, bottle it and cork it. Last but not least, you'll create your own label—and hello! you're a winemaker! Now all you need is a vineyard in Napa.
Grand Bohemian Charleston Place, 55 Wentworth St, Charleston, SC 29401, (843) 722-5711
RELAX
All that dining, exploring, shopping and drinking (not necessarily in that order) can be taxing on a body. Truly! To relax, head back to the Belmond (unless you never left) for a lap in the heated atrium pool, where you can lounge lazily under a skylight and gaze at the Southern sky above. The pool is a precursor to the featured attraction, the Belmond's Spa. An Angeleno will appreciate the sentiment behind the "Beyond Botox" facial, a sophisticated, results-oriented, anti-aging treatment which strengthens and reinforces elasticity, reduces fine lines and re-plumps skin cells. For a true Southern experience, book the signature Magnolia Moments body treatment. You'll be buffed, then wrapped in our delicious magnolia and moor mud formula. The treatment also utilizes the rare Magnolia blossom, which soothes even the most stressed-out souls. And if you're having a treatment immediately before leaving America's most perfect city, how could you not be stressed out? Seriously. 
The Spa at Belmond Charleston Place, 205 Meeting St, Charleston, SC 29401, (843) 937-8522
Charleston 1
Charleston Harbor
Charleston 3
Schooner Pride
Charleston 4
Belmond Charleston Place
Charleston 5
Charleston Place exterior
Charleston 6
Charleston Place exterior
Charleston 7
Club Lounge at the Belmond Charleston Place
Charleston 8
Club floor King at Charleston Place
Charleston 9
Kessler Bohemian Charleston
Charleston 10
Bohemian Gallery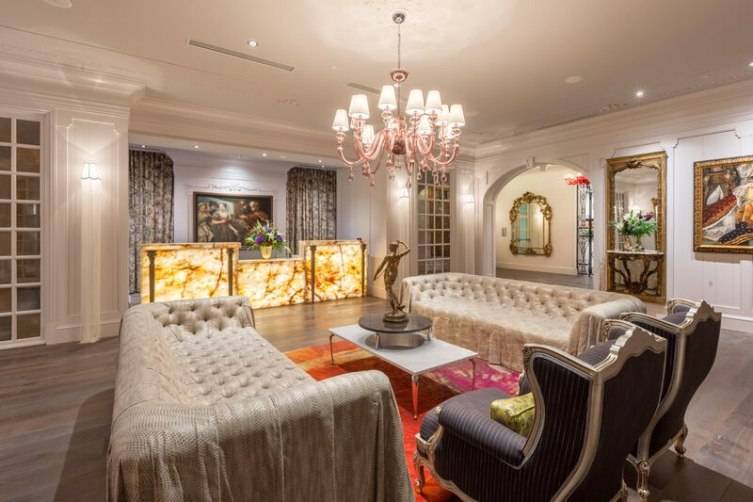 Charleston 11
The Grand Bohemian' s lobby
Charleston 12
Entrance to the wine blending experience at the Grand Bohemian
Charleston 13
The Grand Bohemian' s wine blending experience
Charleston 14
Eleve Restaurant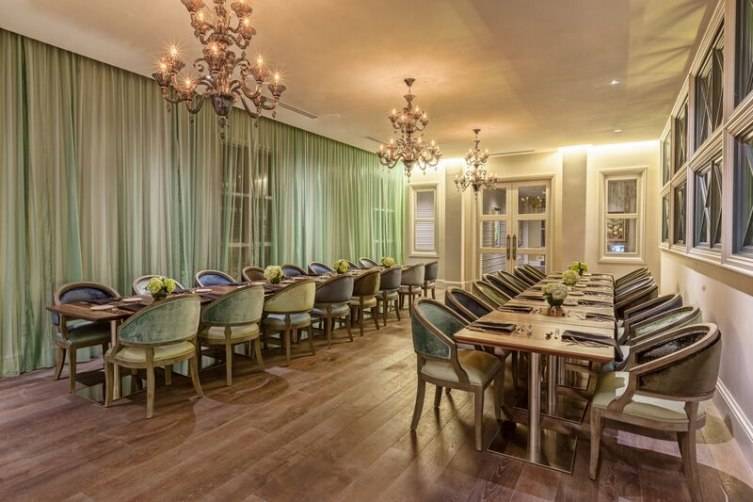 Charleston 15
Eleve Restaurant at the Grand Bohemian
Charleston 16
Charleston Grill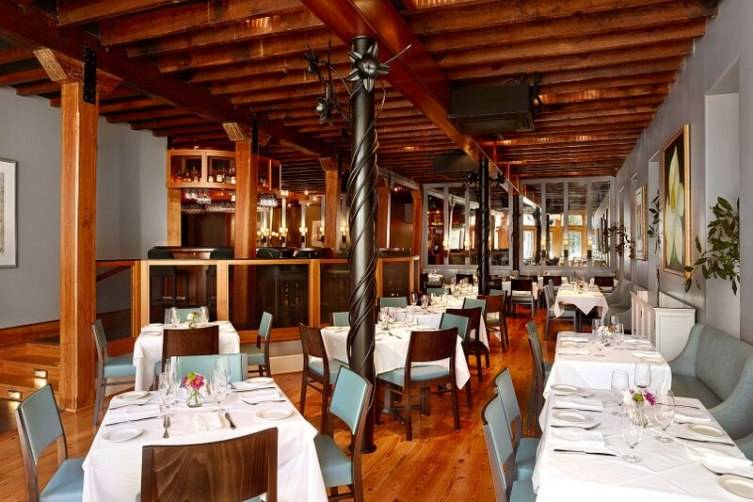 Charleston 19
Brasserie Gigi
Charleston 20
Caviar & Bananas
Charleston 21
Thoroughbred Club
Charleston 22
Cocktail Club cocktail
Charleston 23
Blueberry Cobbler cupcake at Cupcake Down South