While summer and spring provides for the perfect neon palettes, we love autumn and winter for the dark and moody aura as well as the wintery wonderland feeling that come with it. Thankfully, some of our favorite nail lacquer brands have unveiled a number of great collections for the fall and winter. Whether you're feeling luxe or low-key, here are four brands, with more than one shade, that will surely complete your ensemble.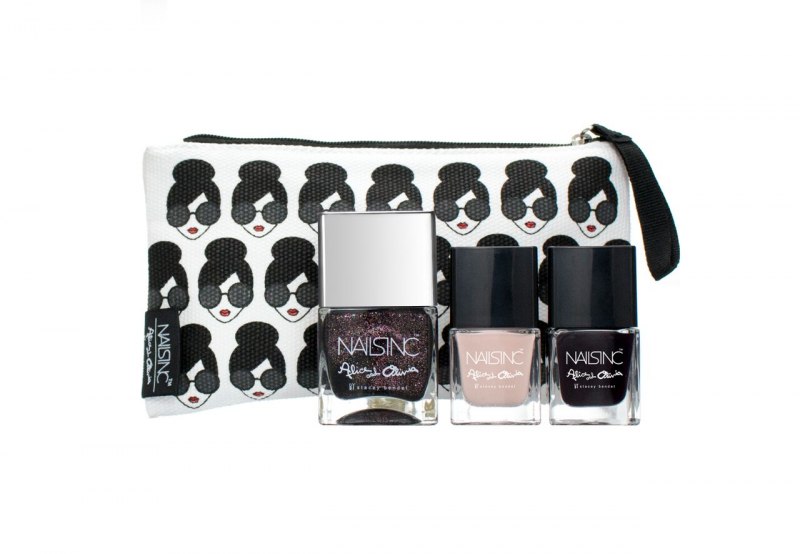 There's a new nail collaboration between Alice + Olivia and Nails Inc. CEO and Creative Director Stacy Bendet blended her creativity with Nails Inc. to design not one, but two collection this autumn/winter. The collection includes four limited edition shades and a three-piece kit exclusive to Sephora.
The four shade collection features Rosé and Poetry, Midnight Merlot, Black Diamond, which might be our favorite, and Next to Nothing. Each color is available at $15 each. The three-piece festive kit christened "Good Things Come in 3s" features Bohemian Noire, Sky With Diamonds and Sheer Beauty, a peachy nude. The kit comes with an ultra-chic Alice + Olivia designed makeup bag. The kit retails for $29.
While Butter London has a number of limited edition collections for the fall/winter season, we opted to go with the "Invite Only" set. It is comprised of six irresistible fashion-inspired shades. Shades include O.T.T. (textured red sparkle with a glitter finish), Lock In (deep navy with a crème finish), Pash (berry with a shimmer finish), Peep Hole (teal with a metallic finish), Vapour (soft grey with a crème finish) and Glad Rags (opal with a shimmer finish). The set retails for $60.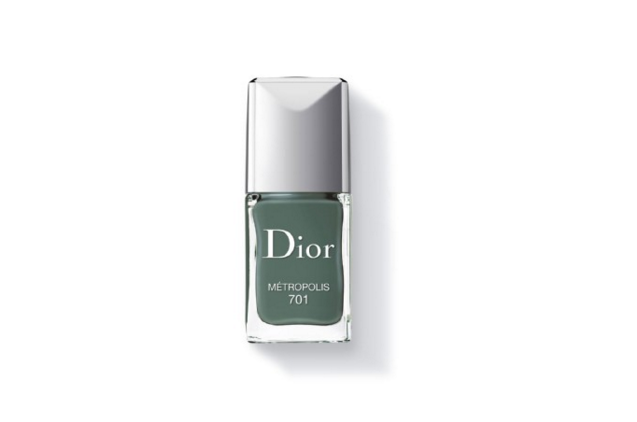 The Dior Vernis limited edition collection draws inspiration from the color charts of the haute Dior collection. It boasts a range that includes iconic shades symbolic of the French fashion house. Colors include 701 Métropolis, 785 Cosmopolite and Darling Blue. Each shade retails for $27.
Chanel Collection Les Automnales  
Discover rich shades inspired by beautiful fall foliage with the Chanel Collection Les Automnales. The limited edition shades include Écorce Sanguine, Vert Obscur and Châtaigne. Each shade retails for $27 each.
In addition to these gorgeous shades, we've rounded up the best five nail salons in the Big Apple to take your haute, new lacquer and get a mani or pedi.

2272 Adam Clayton Powell Jr. Boulevard (btw. West 133rd and West 134th streets)
212-694-2200
Why we love it: Owner Candice Idehen has done the nails of our favorite super models at global fashion weeks, which means she clearly knows what she is doing. Idehen uses the healthiest and most natural products and she believes the body can heal itself through holistic remedies and touch therapy.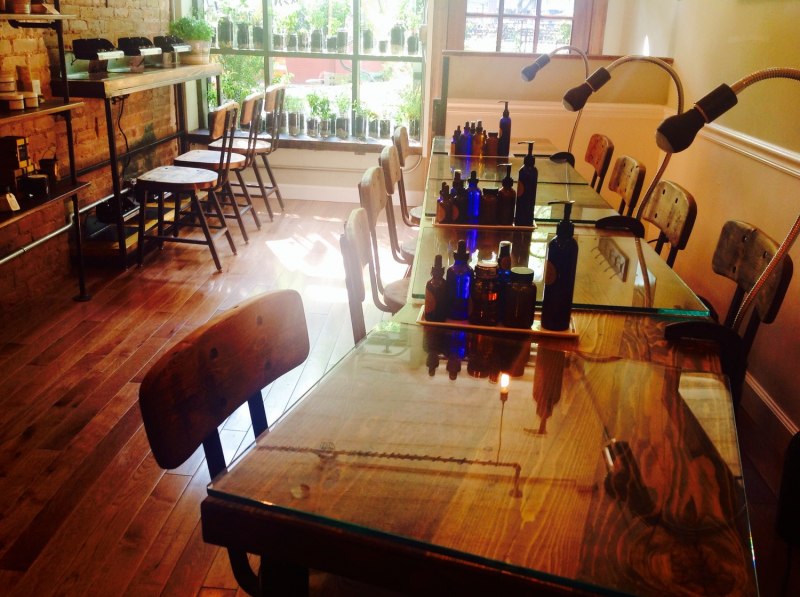 210 Forsyth Street (btw. Stanton and East Houston streets)
917-475-1558.
Why we love it: Products used at Hortūs Nailworks are handcrafted in small batches using food grade and organic ingredients, which ensures the highest level of quality, freshness, and effectiveness. Instead of waxing this salon offers "sugaring," which is an all-natural and gentler method of hair removal that is highly effective with skin smoothing benefits. 
Clinton Hill: 983 Fulton Street
Brooklyn, NY 11238
718.636.2024
Stuyvesant Heights: 326 Lewis Avenue
Brooklyn, NY 11221
Why we love it: The Nail Boutique sole mission is to make you feel fabulous. What's not to love about that? It makes you feel fabulous without neglecting cleanliness and professionalism. Plus: Last year, The Nail Boutique was the official nail and manicure sponsor for the Michael Costello show during New York Fashion Week.
17 Crosby Street (between Grand and Howard streets)
212-219-2412.
Why we love it: This high design studio founded by Eleanor Langston, a veteran magazine beauty editor, offers seasonal collection of thoughtfully-edited nail designs and colors reminiscent of runway and editorial trends.
1082 Fulton Street, Brooklyn, NY 11238
(718) 636-0600
Why we love it: Not only do Very Polished Lounge offer luxe nail art, but also caviar, velvet and Minx manis.
Subscribe to discover the best kept secrets in your city