Watch the races…with VIP seating.
Everyone knows that to truly enjoy a day at the races in haute style, you'll need to be invited to watch from the Turf Club, a glamorous, old-fashioned room where "dress code" isn't just a suggestion. The truest VIPs—guests of Del Mar executives such as celebrities and professional athletes—will watch from the prime, top-floor Directors' Lounge, where they'll enjoy unlimited food and drink.
…And drink champagne all day.
What better way to celebrate the fact that you've been invited to the Directors' Room than by popping a bottle or six of prime fizz? Moet & Chandon and Veuve Clicquot are available (though you might have to give a wink and a nudge when ordering the latter).
Go glam—you could be a big winner.
On opening day, go big or stay home. No, really. You should absolutely enter the Hollywood Fashion Contest, where going for over-the-top glamour is rewarded. Everyone is invited to dress up in their best fashionable attire, and they do. This year, gals favored vintage Hollywood garb in favor of modern cocktail, but really, anything goes—especially if you want to win up to $3,000 in prizes.
Wear Longines: you'll feel right at home.
The Swiss watchmaker is an official sponsor of the 2015 season. Enough said.
Book a ticket to the VIP afterparty at L'Auberge Del Mar. The VIP Bing Crosby opening day party is one of the biggest San Diego social events of the season. Head to L'Auberge Del Mar, where you'll drink, dance and celebrate in style throughout the evening.
…Where you're also staying in style.
L'Auberge Del Mar is literally a jewel of a hotel. It's located right on the ocean on a picture-perfect street, conveniently right up the street from the racetrack. There are 121 deluxe guest rooms, including seven well-appointed luxury suites, offer Del Mar Village views, coastal ocean views, and/or garden terrace views in a luxurious beach estate setting. Book yourself a suite at this boutique hotel, where you'll find welcoming seating areas and plush bedrooms, marble bathrooms with spa amenities, fireplaces and bathtubs. As a hot tip, make sure to score a suite with two balconies and an ocean view.
Before you go, get beautiful.
If you're a guest at L'Auberge Del Mar, you really must take advantage of its amazing spa. On the outside, it looks like a beach shack—in a cool, summer-at-the-shore kind of way. Inside you'll find a variety of treatments from facials to scrubs to massages, with a range of natural products including Eminence and Asea. Truly indulgence by asking for the Seaside Radiance Facial, the resort's signature, which includes light exfoliation, steam, treatment masque and gentle massage of neck, shoulders and face as well as some NuFace action. Hot tip: book the last appointment of the day so you can sit in the relaxation area—by a firepit!—and watch one of the gorgeous sunsets SoCal is famous for.
End your night by soaking up all that race day champagne with some haute cuisine.
There are a plethora of options available for you at L'Auberge, and if you're staying on site, they're all at your disposal. If you want to duck out of the opening day party, the seafood-friendly Coastline isn't on offer (the party is partially held there), but you'll certainly enjoy the fare at Kitchen 1540, which offers a specialty Bing Crosby menu. Executive Chef Nathan Lingle will prepare a thoughtful menu of intricately prepared dishes like Kona kampachi with melon, lime, avocado, basil and puffed grain; Mizuna with almond, plum, cave man blue cheese and a malt vinaigrette; Hampshire pork belly; Rabbit Loin Fricassee with pea tortellini, green pole beans and cabbage; and the vegetarian-friendly Farro Piccollo with forest mushrooms, spinach and sprouted wheat. Don't miss the epic desserts, which include items like warm donuts and Vanilla Lavender Custard with English breakfast tea and stone fruit. Did someone say noms?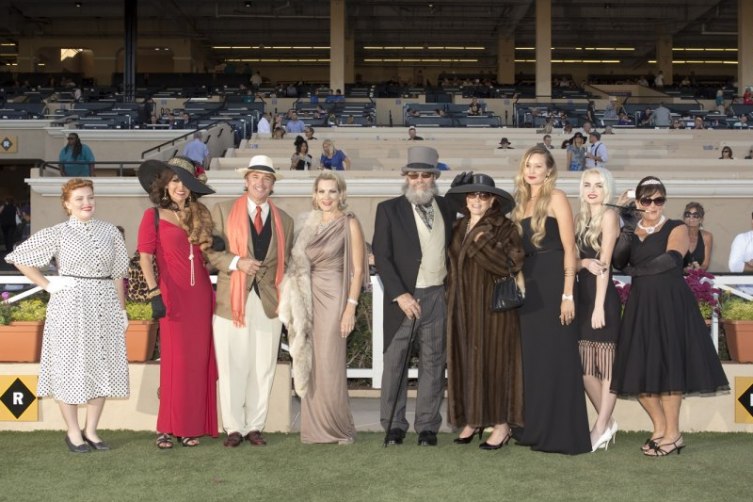 Bing Crosby Races 1
Fashion contest winner
Bing Crosby Races 2
Bing Crosby Races 3
Bing Crosby Races 4
Bing Crosby Races 5
Bing Crosby Races 6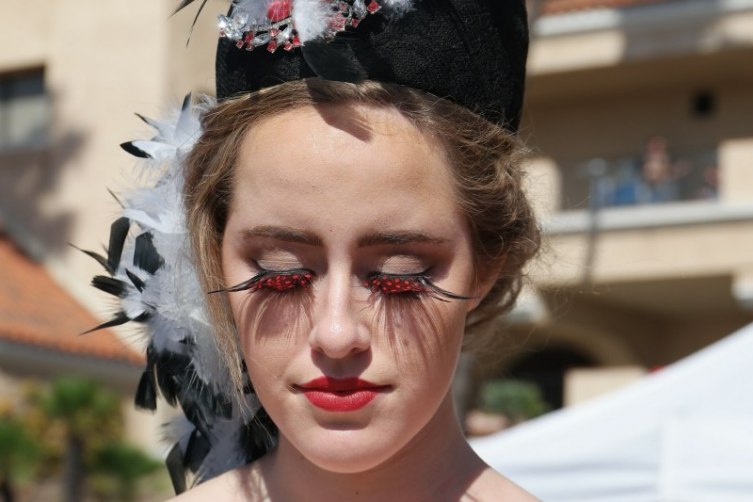 Bing Crosby Races 7
Bing Crosby Races 8
Opening day afterparty at L'Auberge del Mar
Bing Crosby Races 9
L'Auberge del Mar Courtyard at night
Bing Crosby Races 10
Suite at L' Auberge Del Mar
Bing Crosby Races 11
L' Auberge Del Mar Kitchen 1540
Bing Crosby Races 12
A cabana at L' Auberge Del Mar's Kitchen 1540
Bing Crosby Races 13
L' Auberge Del Mar Spa
Bing Crosby Races 14
L' Auberge Del Mar Pool
Subscribe to discover the best kept secrets in your city