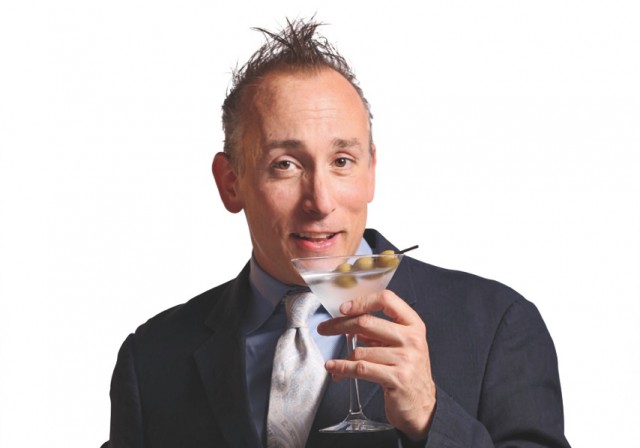 Known for his sharp wit, brazenly honest yet eloquently delivered opinions, and VIP globe-trotting lifestyle, Jonathan Soroff is beloved by Bostonians for his keen abilities with the written and spoken word. The feature social writer and columnist for The Improper Bostonian has himself become an icon of Boston, with a cult following that includes the creme de la' creme of our historical city.
Confining the talents of Jonathan Soroff to one medium alone would be nearly impossible, given his tremendous skills and the genuine, innate ability that he has to connect with the people of Boston. Soroff is truly a man of art and culture. In addition to being a professionally trained dancer with a successful history in performance arts, he's also an accomplished author, having published Crimes of Fashion: Three Women. One Fashion Empire. Six Claws, a satirical novel that highlights the inner workings of the fashion society in his trademark trenchant and honest style.
Born and raised in Boston, Soroff graduated from Duke University and began his journalism career with The Boston Herald. You'll now likely find him both cultivating and reviewing all that is art, culture and society in this Athens of America, attending the opera, in Scotland touring castles or visiting Kenya on safari.
What does the one of the core members of the Back Bay Glitterati, Jonathan Soroff, have to say about the Hautest Spots in Boston when he's not being asked to say it? Read on to find out in this exclusive interview!
Where were you born: Boston  
How long have you lived in Boston: Lifelong resident (50 years)
Which neighborhood do you live in: I live in Newton, which is technically not Boston, but I can be in Copley Square in under 15 minutes, even during rush hour.
Occupation: Writer/Magazine Columnist
Favorite Restaurant: Rialto at the Charles Hotel
Best Sushi: O Ya
Best Italian: Sorellina
Best dessert: I don't really eat dessert.
Best place for a romantic date: Liquid Art House
Best Sunday brunch: Mistral
Best place for a power business meeting: The Bristol Lounge at the Four Seasons  
If you have out of town guests, which hotel would you recommend: XV Beacon
Favorite shopping venue/boutique: SOWA Art Walk
Best Spa: Mandarin Oriental
Favorite Cultural Event: Boston Ballet and Boston Symphony Orchestra
Favorite Cultural Institution: The Isabella Stewart Gardner Museum  
Best Steakhouse: Grille 23
Best Pizza: Santarpio's
Best Gym/Athletic Facility: Equinox Avery St.  
Describe your city in three words: Innovative. Walkable. Picturesque.
Favorite historic/legendary place to see or explore: Boston Public library   
All-around favorite spot in Boston: Boston Public Garden   
Best Aspect of Boston: Boston punches way above its weight. For a city of not even a million people, it has an enormous worldwide influence in medicine, education, the arts, etc. I'm also thrilled at the reopening of Yvonne's, an updated take on the legendary private club at Locke-Ober where so many of us spent our 20s and 30s. It recently reopened and I couldn't be more thrilled.