"This is truffle season, Tom Ford tuxedos for no reason," said the wise Mr.Jay-Z, and is embodied this month at the famous Cipriani Yas Island. In the business of delivering great news, truffle season is back and there is no better place to celebrate than at our favorite worldwide sensation Cipriani Yas Island.
Winter, Spring, Summer, Fall and Truffle. After all, it is the most important season. Last year the luxurious Cipriani Yas Island commenced the "Truffle Season" with a whole month devoted to delivering the best in all things truffle. Their world-class Italian eats were topped with the finest truffles on this planet. We cannot speak for extraterrestrial truffles. The month-long truffle extravaganza was such a success amongst foodies, they simply had to bring it back this year.
In making this October as special as the last, Cipriani Yas Island will be teaming up with "The Truffle Man" Massimo Vidoni. Who else? Together they will celebrate the "Diamond of the Kitchen" with fresh takes on traditional Italian dishes, covered in the most delectable truffles. Think of an already delicious Steak Tartare 'alla Cipriani' and then imagine a Truffle Steak Tartare 'alla Cipriani', it's just better. You can also expect the rich treat to be added onto many other Cipriani classics like their Veal Picante.
This is truffle season, Cipriani Yas Island style. They have perfectly curated the whole month of October for foodies and fans alike. Throw on that outfit you've been saving for 'just the right occasion,' and take your fabulous self to Cipriani Yas Island. Endless flutes of Champagne, the aroma of truffle throughout, and an incredible view of the Yas Marina come together to create an incredibly rich experience. It is will be your most opulent dinner of the year; don't miss out.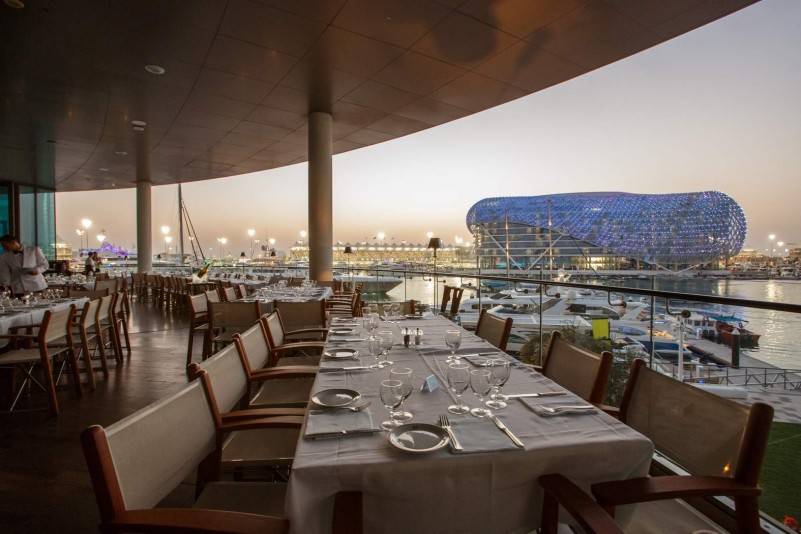 Subscribe to discover the best kept secrets in your city