Fashion Month is every fashion aficionados favorite time of year. It kicks off at New York Fashion Week and concludes at Paris Fashion Week. Week after week, designers unveil their hautest collections, while the year's hottest models bring the collection to life.
Attendees around the world not only swoon over the beautifully stitched pieces, but also the makeup and hairstyles. We caught up with celebrity hairstylist Devin Toth, of Salon SCK, to get you some haute pro tips to recreating the hairstyles at home. We can't get you inside the shows or any pieces from the collection, but we can have your tresses looking as fabulous as today's models that grace the runways.
Toth, who is one of the most sought after celebrity hair stylist in New York City, has created hair perfection for a number of runways like Dolce & Gabbana, Rachel Roy, Marc Bower, to name a few. His clientele includes Georgia May Jagger, Kate Upton, Vera Wang, Rachel Roy and more. Here are Toth's top three picks from New York Fashion Week and do-it-yourself tips.

Messy Knot
Smooth out your hairline by simultaneously brushing and blow drying your baby hairs away from your face towards the back of your head.
2. Brush your hair into a low ponytail and secure it with an elastic.
3. Twist your ponytail until it coils towards your head to form knot.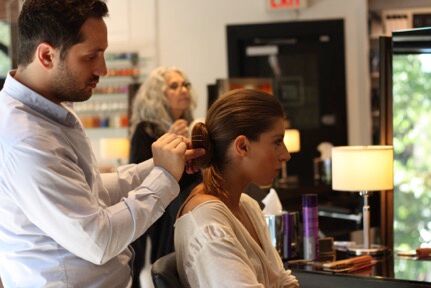 4. While leaving the ends out, secure the knot with hairpins.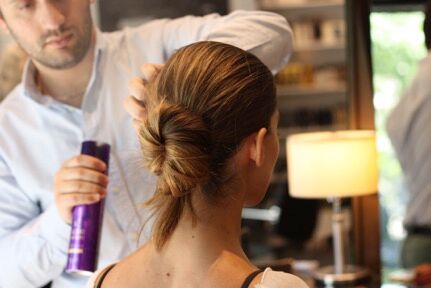 5. Add long lasting texture to your knot with few spritzes of medium-hold hairspray such as Kerastase's Laque Couture.
Slept-in Hair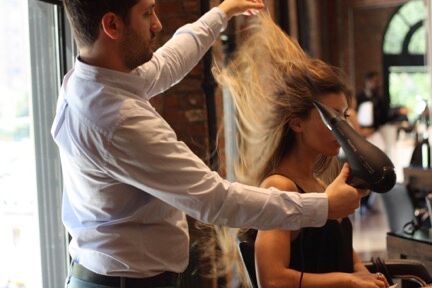 Rough-dry and tousle your hair up and away from your face.
2. Using a flatiron with beveled edges such as Rowenta Beauty's Versa Style Iron, take a small vertical section of hair and bend it back and forth as you slide the iron down the hair shaft; towards the face then away from the face and repeat. Continue waving vertical sections.
3. When you're finished waving one side of the head, start waving small vertical sections on the other side of head.
4. Using your fingertips, massage your scalp in a circular motion to create some natural, effortless texture and height.
Rope Braid
Flat iron your hair pin straight.
2. Brush all of your hair back away from your face, secure the front of the hairstyle with clips to keep it in place while you work on the rest of the hair. Apply a generous amount of styling balm like Shu Uemura's Touch of Gloss to the length in the back.
3. Divide the hair at the nape of your head into 4 sections (1,2,3,4 from left to right) and begin braiding.
4. Towards the right, bring section 2 up and over section 4 and bring section 1 up and over section 3. Then towards the left, bring new section 3 up and over new section 1 and bring new section 4 up and over new section 2.
5. Continue braiding until you run out of hair and then secure the bottom of your braid with an elastic.
Featured photo via Shutterstock