Tommy Hilfiger alongside art dealer Jeffrey Deitch celebrated the opening of the Rock Style exhibition during London Fashion Week. The ultra-exclusive launch was held at Sotheby's S|2 gallery, an innovative exhibition space that stages programming by both established and emerging contemporary artists.
The Rock Style exhibition is an ode to great musicians who are style and musical innovators as well as have influenced the look and attitude of millions worldwide. From The Rolling Stones, The Beatles and Elvis Presley to Debbie Harry, the Ramones and Madonna, Rock Style features iconic images of musicians captured by renowned music photographers of each of their respective eras. In addition, for the exhibition, streets artists, graphic designers are illustrators were commissioned to create portraits of David Bowie, George Harrison, Deborah Harry, Jimi Hendrix, Joey Ramone and Sid Vicious for the exhibition.
The exhibition was inspired by the book Rock Style: A Book of Rock, Hip-Hop, Pop, R&B, Punk, Funk and the Fashions That Give Looks to Those Sounds, which was penned by Hilfiger and renowned music journalist Anthony Decurtis in 2000. The book featured artists from 1950s to the late 1990s.
Those in attendance included Fru Tholstrup, Gallery Director at S|2, Sir Philip Green, Dylan Jones, Editor-in-Chief of British GQ, Helen David, Fashion Director at Harrods, Henry Hudson, Marc Quinn, Tim Jeffries, Tamara Beckwith, British socialite, and designer Melissa Odabash.
The exhibition will run from Sept. 22 to Oct. 30.
Most recently, the designer helped raised more than $155,000 (100,000 pounds) in the first summer gala fundraiser for the Royal Ceremonial Dress Collection, overseen by the independent charity, Historic Royal Palaces, according to Women's Wear Daily (WWD).
The event took place at Kensington Palace with Prince and Princess Michael of Kent in attendance and additional guests included Mary Katrantzou, Thomas Tait and British First Lady Samantha Cameron.
See photos from the event below.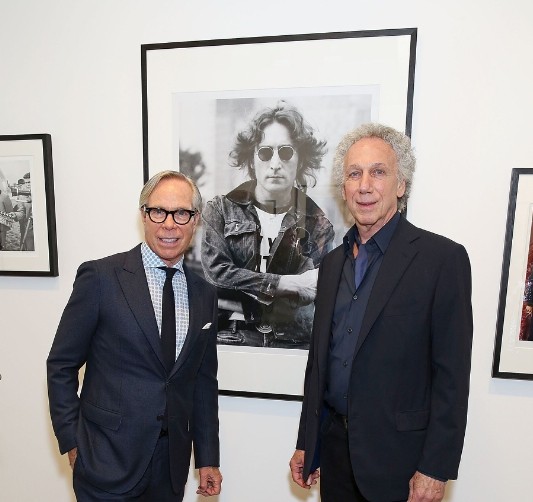 Tommy Hilfiger and Bob Gruen
Tommy Hilfiger and Bob Gruen (PRNewsFoto/Tommy Hilfiger)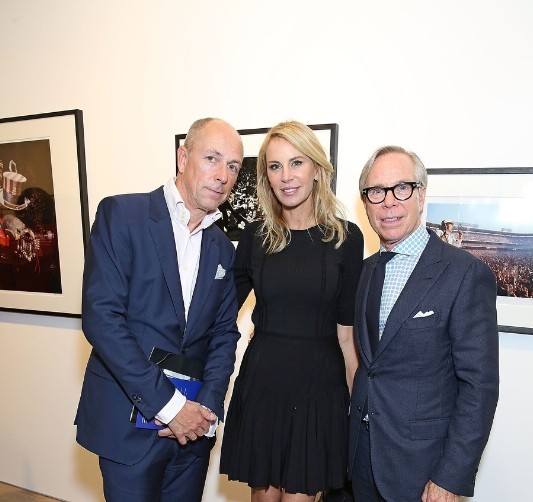 Dylan Jones Dee Hilfiger Tommy Hilfiger
Dylan Jones, Dee Hilfiger and Tommy Hilfiger (PRNewsFoto/Tommy Hilfiger)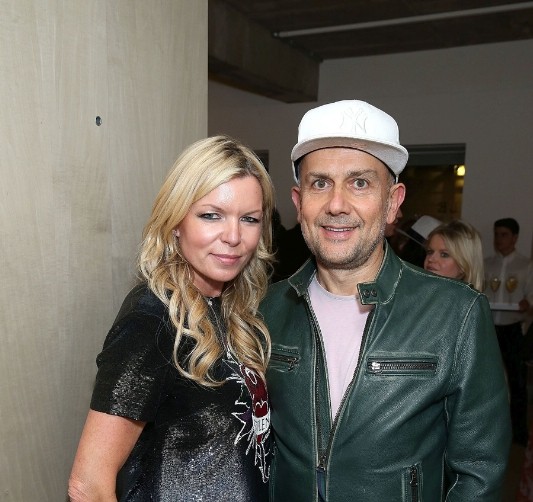 Fru Tholstrup and Mark Quinn
Fru Tholstrup and Mark Quinn (PRNewsFoto/Tommy Hilfiger)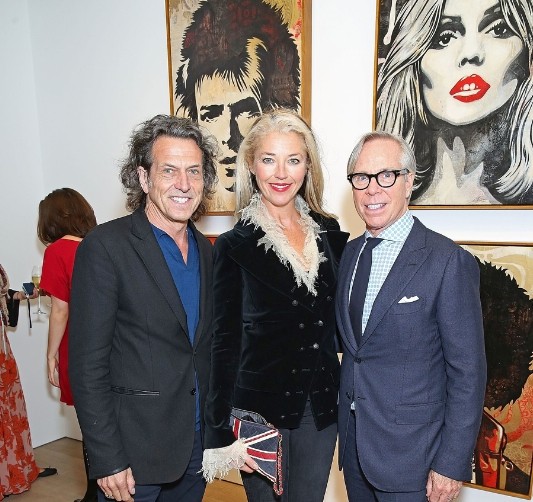 Stephen Webster Tamara Beckwith Tommy Hilfiger
Stephen Webster, Tamara Beckwith and Tommy Hilfiger (PRNewsFoto/Toomy Hilfiger)
Subscribe to discover the best kept secrets in your city