Leading Hotels of the World gives each traveler an uncommon experience with each other their luxury hotels and resorts having their own boutique, gourmet experience that will leave each and every guest breathless, whether it is from the beautiful views, the five-star service, or the unique details in each hotel tailored for every guest to enjoy.
There are over 400 uncommon luxury hotels in over 80 countries that are apart of the Leading Hotels brand and Haute Living visited three of them in one of the most culturally diverse cities in the world: New York City.
Langham Place
Photo Credit: Taylor Neverman
The first stop on the tour was Langham Place. This extravagant hotel on Fifth Avenue, with up-close-and-personal views of the Empire State Building, starts off their Saturdays with an afternoon tea. Served in the modern and comfortable Measure Lounge within the hotel, Langham Place shares their modern interpretation of a traditional British tea service that first originated at The Langham, London in 1865. Executive Chef David Vandenabeele, a veteran of the Langham, London, modernized the culinary palette of Langham Place by using his new vibrant and buzzing energy from his new home in New York City.
Served in a bento boxes instead of traditional-tiered trays, the three tea sandwiches liven up the traditional cucumber sandwiches. Chef David creates a King Crab Roll with Thousand Island dressing and micro herbs, a Warm Scotch Egg, made of chopped pork and chorizo, drizzled with curry mayonnaise, and Hummus Gougers with Vegetable Provençale.
Under the delectable sandwiches in the bento box is the second course- or the best course in our opinion- dessert! The delicious desserts include Passion Fruit and Chocolate Macaron, Cookie and Cream Profiterole, and a Chocolate-Dipped Strawberry with a surprising treat of Cheesecake filling waiting on the inside.
Of course, Afternoon Tea needs a selection of tea to go along with the meal. Langham Place chose three teas to pair with the rest of their service. Earl Gray, Ganmaicha Green and Mint Herbal Tea are perfect pairings alongside the inventive culinary treats. For a total of $35, not including any mini-cocktails, like bellinis and mimosas, each guest dining for the tea ceremony can experience a truly one of a kind, British afternoon tea in their home of New York City.
The Greenwich Hotel
Photo Credit: Taylor Neverman
The next stop on our exclusive tour was The Greenwich Hotel. The Greenwich Hotel prides itself on being a home away from home for its guests and proves it with rich colors and décor, fireplaces, family styled boutique restaurant and its hidden sanctuary called the Tribeca Penthouse.
On our tour, we visited the Tribeca Penthouse that transports its guest away from the crowded, bustling city into a exquisite lodge in the south of France. The designer, Axel Vervoordt, designed the lodge over 6,800 square feet using an open space aesthetic with simplistic materials, such as stone and reclaimed wood. The interior takes up 2,800 square feet and includes a master suite, two and a half bathrooms, a full chef's kitchen, a drawing room and an oversized living room with a dining area. The exterior features a bi-level terrace that looks more like a wonderland than a balcony. The upper terrace provides gardens that include overgrown wisteria canopies with handcrafted copper gourds, while the lower terrace shares a dining area large enough for guests to entertainment friends and family, a custom gas grill, and a separate lounging area with wood-burning fireplace, heated spa pool, and a winding pathway of plush gardens connecting each. A guest can reserve this home for $15,000 a night with a minimum three night stay.
We then got served at the Greenwich Hotel's own restaurant Laconda Verde, which serves Chef Andrew Carmellini's urban Italian cooking. The food is served in traditional family styled way with one big plate of delicious food ready to serve everyone dining at the restaurant. They also have a wine list that offers dry and sweet wines that pairs perfectly with the homey meal.
The Knickerbocker
Photo Credit: Taylor Neverman
Our last stop on the tour was The Knickerbocker hotel located in Times Square. After getting a walk through of their coffee shop and bedroom, we were taken to the hautest gem offered by the hotel- the rooftop bar. This beautiful rooftop bar, also called St.Cloud, is featured on season 11 of the Bachelorette and hosts nightly parties and guests to enjoy their signature cocktails and martinis.
As a part of our Leading Hotels of the World tour, The Knickerbocker staff held a martini making class where we were taught how to make the iconic Knickerbocker Martini. With a delectable mixture of Tanqueray 10 Gin, Sweet Vermouth, and Dry Vermouth, the Knickerbocker Martini delighted every taste bud. Sweet enough to mask just how strong the martini was!
With private seating in the edge of the St.Cloud lounge, we sipped our tasty cocktails and wine, we were served bite-sized brownies still warm from the oven, crème brulee, and cheesecake. It was the perfect addition to the drinks and even more perfect ending to the night. People dining at the St.Cloud also have options to a set menu that includes appetizing starters to please everyone.
Langham Place Tea
Langham Place
Photo Credit: Langham Place
Langham Place Tea 2
Langham Place
Photo Credit: Langham Place
Langham Place Tea 4
Langham Place
Photo Credit: Langham Place
Langham Place Tea 3
Langham Place
Photo Credit: Langham Place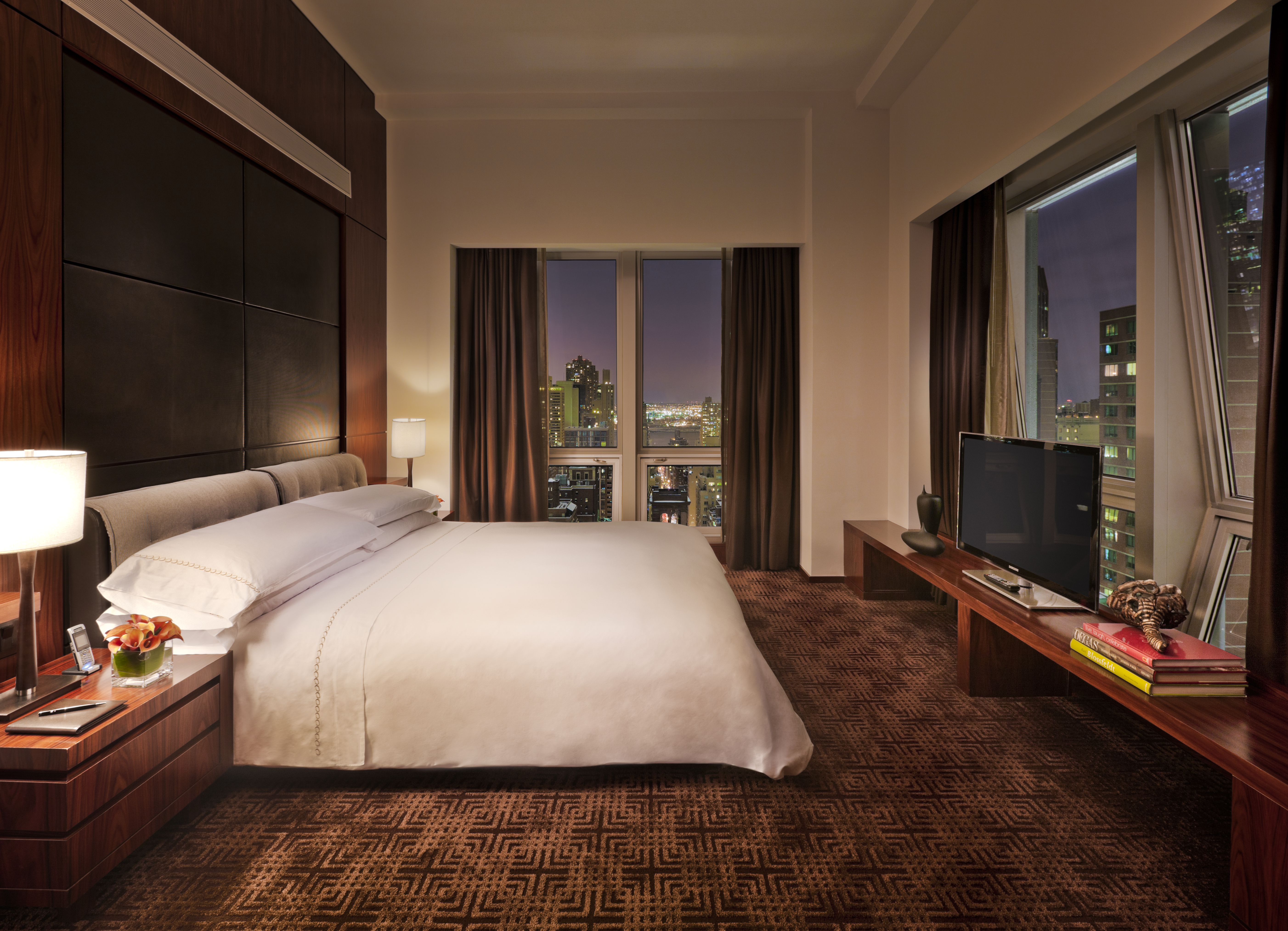 Empire_Two_Bedroom_Residence_King
Langham Place
Photo Credit: Lanham Place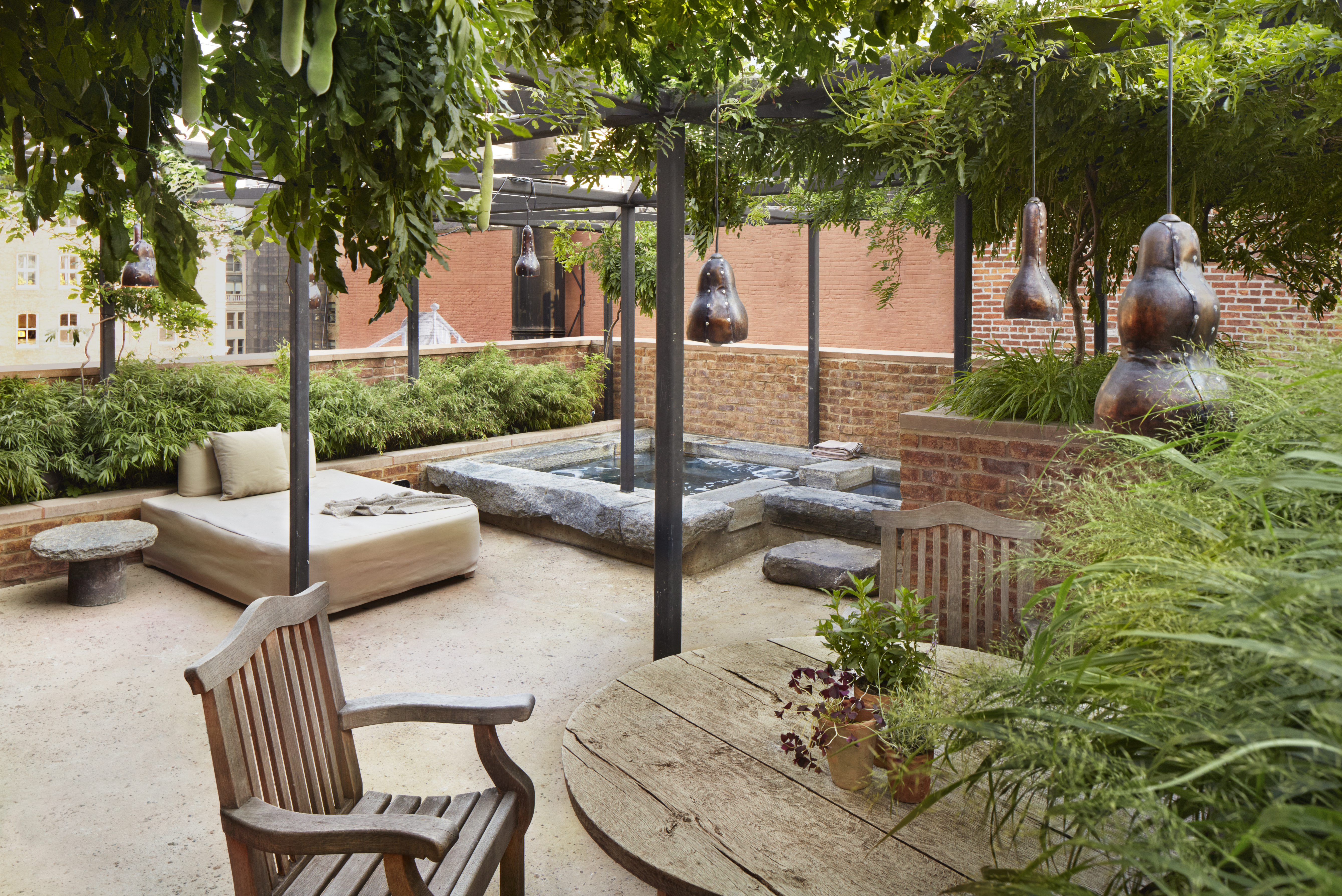 C1t_TriBeCa Penthouse Upper Level Terrace, spa pool and seating area, copper gourds detail, Nikolas Koenig, The Greenwich Hotel_C08a_25_RGB
Tribeca Penthouse
Tribeca_Master Bathroom_Nikolas Koenig
Tribeca Penthouse
Photo Credit: Greenwich Hotel
Tribeca_Master Bedroom_Nikolas Koenig
Tribeca Penthouse
Photo Credit: The Greenwich Hotel
greenwich-lobby051
Greenwich Hotel
Photo Credit: Greenwich Hotel
IMG_0210
The Knickerbocker
15.015.32[1]
The Knickerbocker
Photo Credit: The Knickerbocker
15.015.33[1]
The Knickerbocker
Photo Credit: The Knickerbocker
15.015.36[1]
The Knickerbocker
Photo Credit: The Knickerbocker
15.015.41[1]
The Knickerbocker
Photo Credit: The Knickerbocker